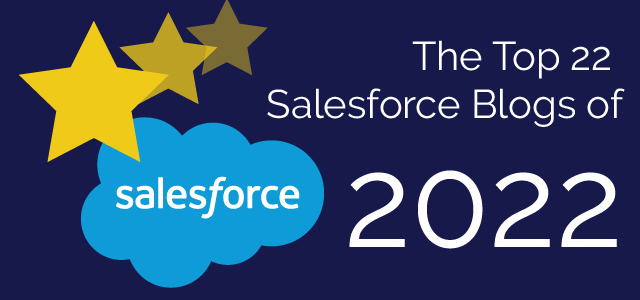 The Top 22 Salesforce Blogs of 2022
Estimated reading time: 11 minutes
Are we really putting 2022 in our rearview mirror? Where did it go?
Well, there's no looking back now, so let's push forward with eyes wide open into what we hope will be an amazing 2023 for all! But before we do that, we wanted to take this opportunity to share the Top 22 Salesforce Blogs AdVic® published in 2022, ones that we got the most feedback from, and ones you may have missed.
Enjoy, and Happy New Year from all of us at Ad Victoriam Solutions!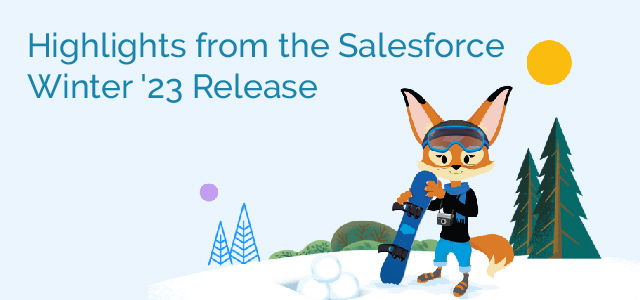 #1. Highlights from the Salesforce Winter '23 Release
Salesforce® has once again packed their platform with exciting new features inside its Winter '23 Release, And as they always do, AdVic's consultants have poured through every one of the new features in this release and have highlighted the ones they are most excited about.
Read More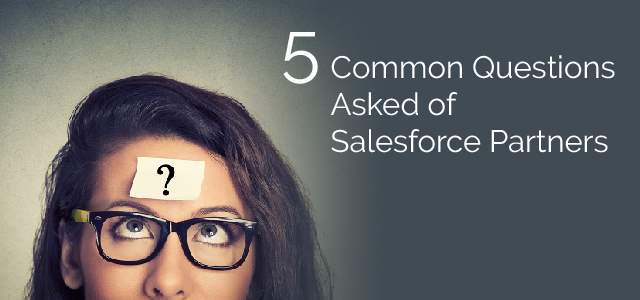 #2. 5 Common Questions Asked of Salesforce Partners

Through your research, you have found that Salesforce® products will work best for your organization. So, what's next? It is time to look for a Salesforce Partner to implement (or modify) your technology. Here are five common questions Salesforce newbies (and vets, too) have asked AdVic.
Read More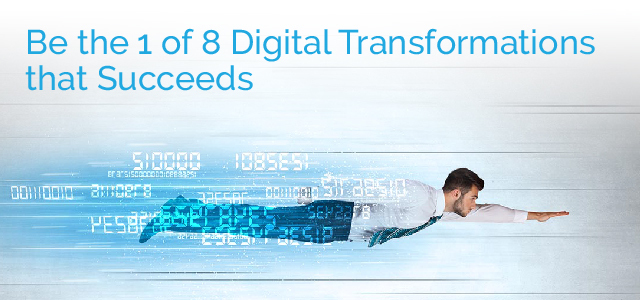 #3. Be the 1 of 8 Digital Transformations that Succeeds
Did you know that about one of eight digital transformations succeed? To be one of the successful ones, start by building a digital transformation strategic roadmap that includes obtaining buy-in from your stakeholders and the team.
Read More

#4. AdVic's Journey to be a Better Version of Ourselves
When we first embarked on our B Corp certification journey back in January of 2016, Ad Victoriam Solutions (AdVic®) was less than two-years-old, employed eight employees and was still operating out of a combination of shared workspaces and our founder's basement. Fast forward to February of 2022 and we're now over 150 employees strong located in 18 states across six time zones, and we've re-certified as a B Corp and continue to scale both fast and responsibly.
Read More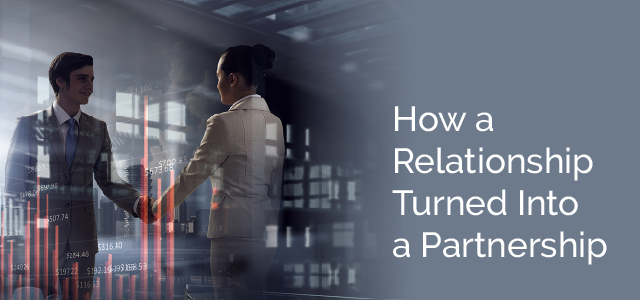 #5. How a Relationship Turned Into a Partnership
It's no secret that fostering positive relationships with your customers out-of-the-gate can help to transform those customers into real brand supporters and long-term partners. Such is the case with AdVic and a recent high-tech customer that provides cloud-based business solutions to their customers.
Read More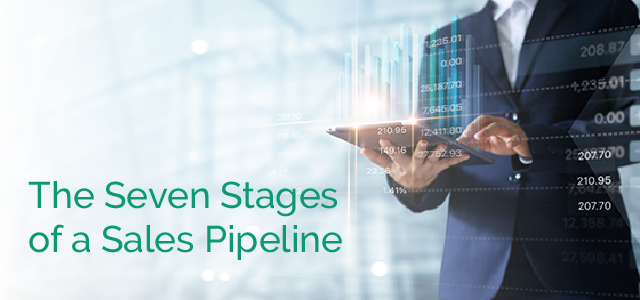 #6. The Seven Stages of a Sales Pipeline
Not to be confused with a sales funnel – which looks at the whole customer journey and the various stages a consumer will go through in their journey towards purchase – a sales pipeline looks at the different steps in the sales process. These seven are generally considered to be the "standard" stages for a business that follows a typical sales process.
Read More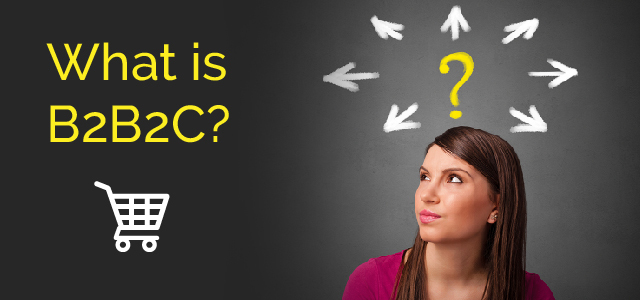 #7. What is B2B2C?
Is your organization B2B, B2C, or B2B2C? The way you interact with your clients, the way you define success, and the technology you use all tie into the business model that defines your company.
Read More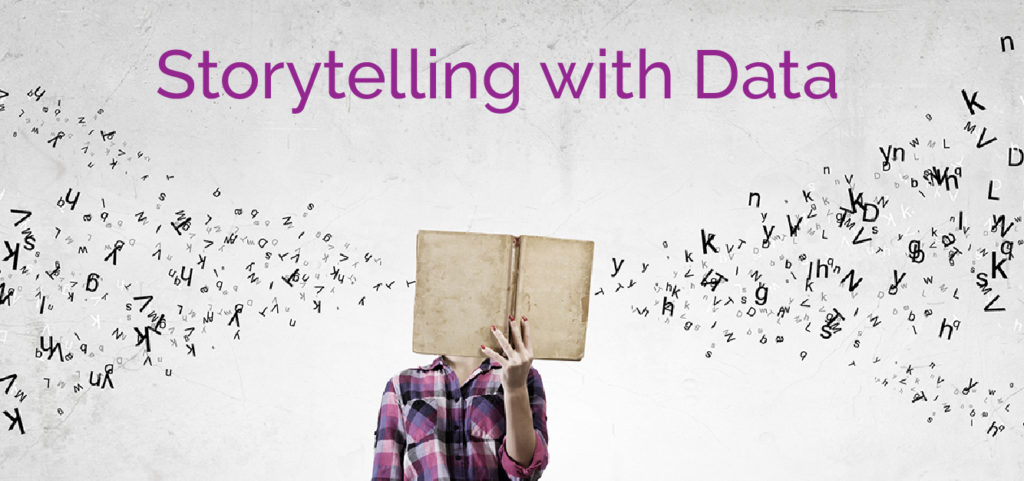 #8. Storytelling with Data
Data is more than a trending topic. Today, data drives business solutions and tells a story about what is happening in your business. Whether manufacturers are using data to pinpoint defects or downtime in their machines, retailers are analyzing their new loyalty programs, or a healthcare provider is monitoring patient engagement, data tells a story.
Read More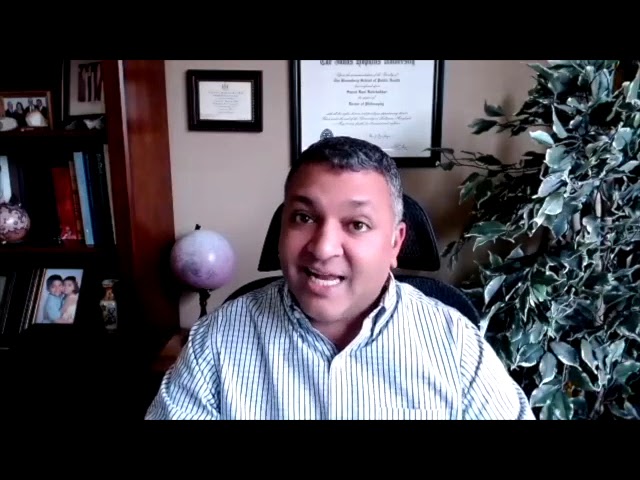 #9. AdVic Empowered Minority Football Coaches
As a small nonprofit, NCMFC relies heavily on advisors in the technology, marketing, legal, and finance worlds to enhance their business practices. When it was time to implement Salesforce for their organization, an advisor recommended AdVic as a partner. With excitement, we jumped onboard this pro bono project to integrate Salesforce Nonprofit Success Pack into their organization.
Read More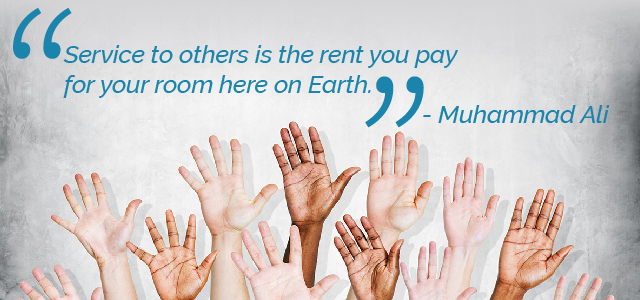 #10. Four Easy Ways to Get Involved and Make a Difference
At AdVic, we give every employee 40 hours of paid time-off to volunteer every year. We encourage them to get involved in their communities to give back, regardless of cause or organization. Here are four simple ways anyone — or a company – can get involved and give back.
Read More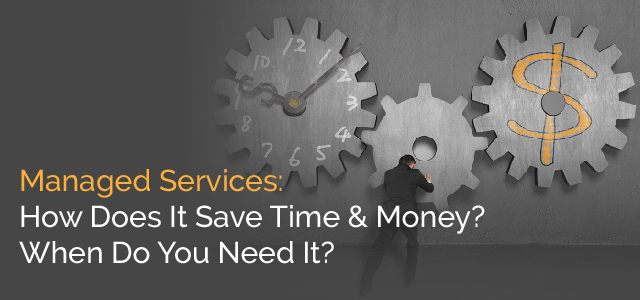 #11. Managed Services: How Does It Save Time & Money? When Do You Need It?
Simply put, Managed Services, and specifically a Managed Services Provider (MSP), handles the daily operations of your specialized technology applications so you and your teams can focus on driving revenue. But how do you know when it's really time to enlist the services of an MSP before your day-to-day business is impacted?
Read More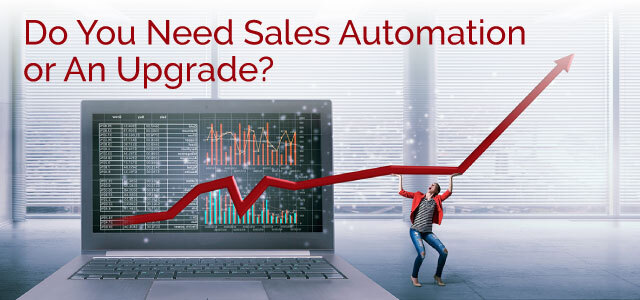 #12. Do You Need Sales Automation or An Upgrade?
From the top of the sales funnel to closing, the sales process has a lot of steps. In many cases sales begins with marketing initiating the first touching point. It could be socials, ads campaigns, or email marketing, and from there, prospects flow through the funnel hopefully landing in a closed deal. Here's how sales automation increases productivity, accelerates the sales cycle, and increases revenue.
Read More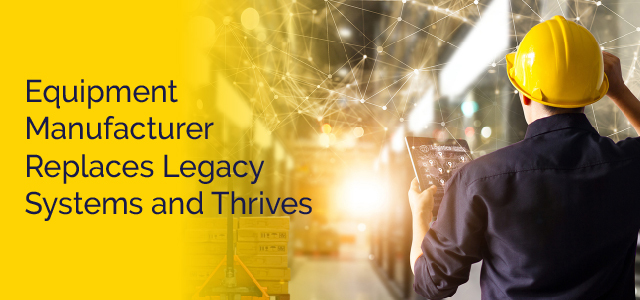 #13. Equipment Manufacturer Replaces Legacy Systems and Thrives
Here's how Residential Elevators is now seeing profound improvements with their new and improved CRM system. In the ever-evolving world of Salesforce®, their technology is continuously seeing updates, new features, and more functionality that enables their business to progress.
Read More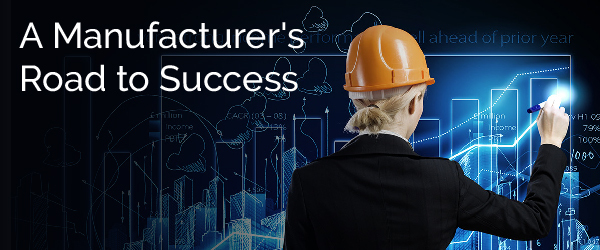 #14. A Manufacturer's Road to Success
The most successful digital transformations drive change from leadership to employees to provide customers with unforgettable experiences. They also require planning stages. Get our step-by-step "Guide to Success" for manufacturers.
Read More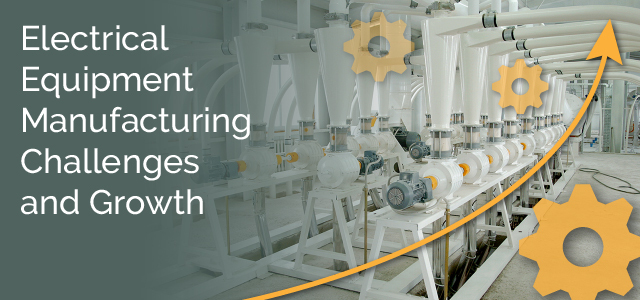 #15. Electrical Equipment Manufacturing Challenges and Growth
The electrical equipment sector of manufacturing is experiencing robust growth. According to Yahoo Finance, "The global electrical equipment market is expected to grow from $1,384.97 billion in 2021 to $1,540.25 billion in 2022 at a compound annual growth rate (CAGR) of 11.2%." Because the manufacturing industry, specifically electrical, was hit so hard by the COVID-19 pandemic, they are working tirelessly to get back on track.
Read More
#16. Talking Tech Trends with Salesforce Ben & AdVic
During a 2022 AdVic "Salesforce Simplified" podcast – titled "Talking Tech Trends with Salesforce Ben" and featuring Salesforce Ben's Ben McCarthy and AdVic President Brian Mize – we discussed top tech trends that may impact the industry and business practices in the near future.
Read More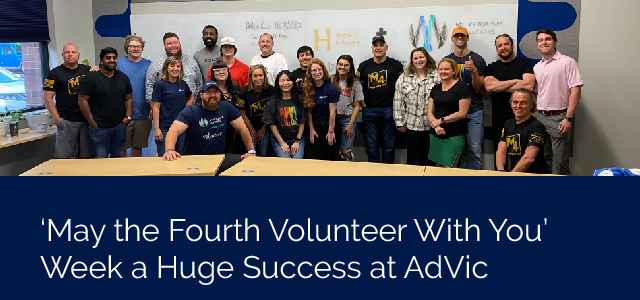 #17. 'May the Fourth Volunteer With You' Week a Huge Success at AdVic
After an inaugural volunteer week in 2019, and a two-year delay because of pandemic-related postponements, "May the Fourth Volunteer With You" week was back this year at AdVic. With three events at our headquarters just outside of Atlanta, and our remote employees participating in events across the country, our team came together to give back.
Read More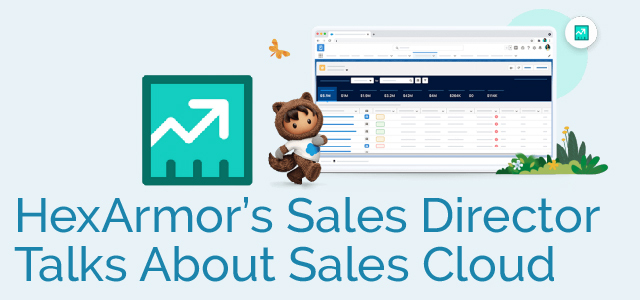 #18. HexArmor's Sales Director Talks About Sales Cloud
HexArmor's Director of Sales, Geno Lechuga, recently spoke on the AdVic "Salesforce Simplified" podcast about how his team benefits from being able to see every interaction prospects and customers have with his business—regardless of department—using the CRM platform that connects his whole company. Here's some highlights from that conversation.
Read More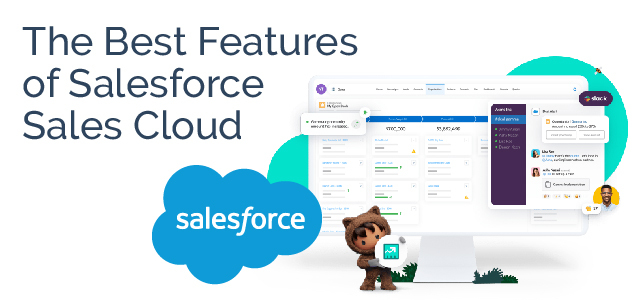 #19. The Best Features of Salesforce Sales Cloud
For those who don't know, Salesforce Sales Cloud™ – often referred to as the World's #1 CRM – provides a platform to manage end-to-end functioning of the sales department for companies. In this Salesforce Blog, we focus on some of the best features of Sales Cloud.
Read More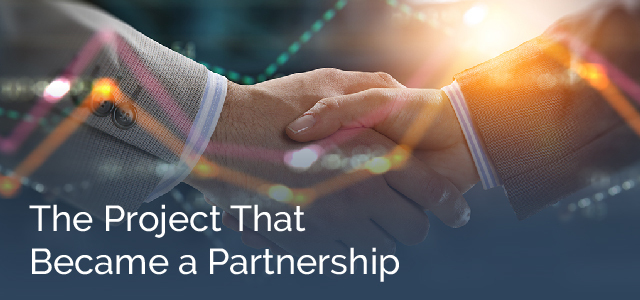 #20. The Project That Became a Partnership
AdVic's initial project with FLUX Pumps was to implement a necessary Salesforce Sales Cloud™ solution. From this, their sales cycle was cut in half. They were awarded efficiency, visibility, and automation with their introductory digital transformation. FLUX achieved great milestones that included doubled conversions, a 20% increase in revenue, and a way to nurture leads that turned into customers.
Read More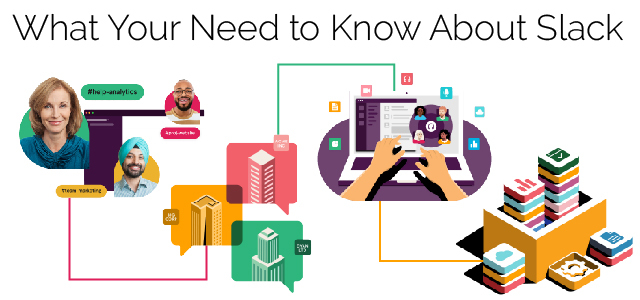 #21. What You Need to Know About Slack
Slack and Salesforce® have spearheaded a newfound innovation in the way that employees communicate, connect and collaborate. From internal marketing teams to recruiters connecting with new talent, Slack offers unmatched flexibility that allows all parties to communicate swiftly with their instant messaging capabilities, or their built-in video and voice capabilities. Inside the blog, download AdVic's informative no-form Slack infographic.
Read More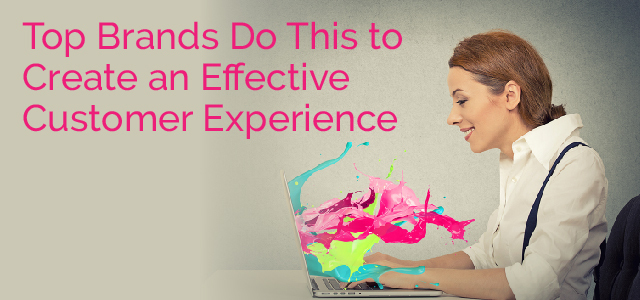 #22. Top Brands Do This to Create an Effective Customer Experience
These days, customer experience has become more than a buzz phrase. No matter the industry or the brand, companies have come to the realization that they need to focus on being more proactive, as opposed to reactive, when it comes to engaging with their customers.
Read More
---
Read More AdVic Salesforce Blogs
Subscribe to the AdVic Salesforce Blog on Feedly: