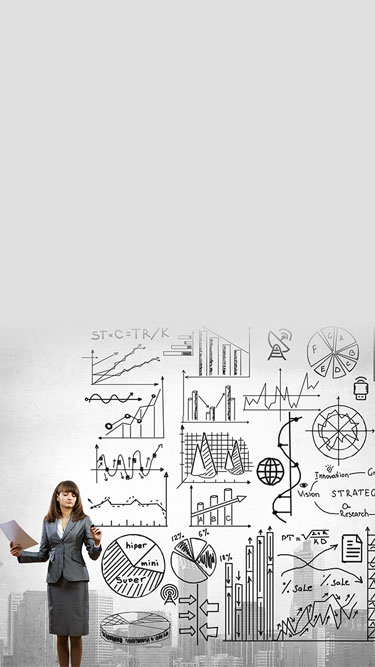 Salesforce CPQ
Bring Structure to Your Sales Process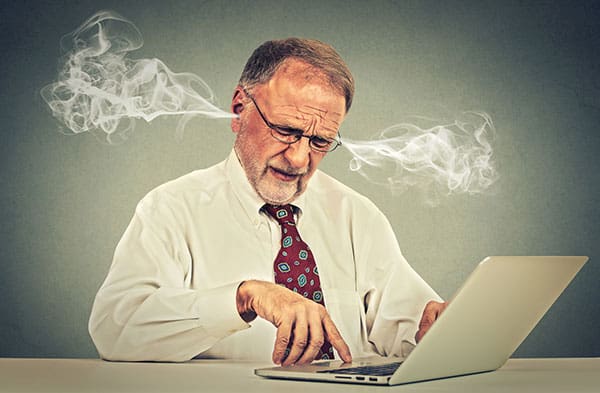 Slow, Inaccurate Quotes
We hear it from our customers all the time… Managing pricing, disc quoting processes with spreadsheets (and sticky notes) or with Salesforce's out-of-the-box quoting functionality fails to meet their business needs. Many times, quotes create more customer questions than answers, are inaccurate, and ultimately slow down sales.
Does this sound familiar? Salesforce CPQ™ (Configure, Price, Quote) could be your answer.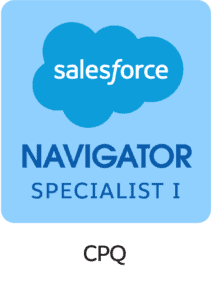 Business Challenges Solved by CPQ
A CPQ solution – implemented by Ad Victoriam's consultants – will enable your sales team to operate as productively and efficiently as possible because a structured system controls the confusion often associated with quoting. And as a recognized Level One Salesforce CPQ Partner, we've demonstrated our knowledge and capacity to consistently produce customer success. Here are three challenges AdVic and CPQ can solve: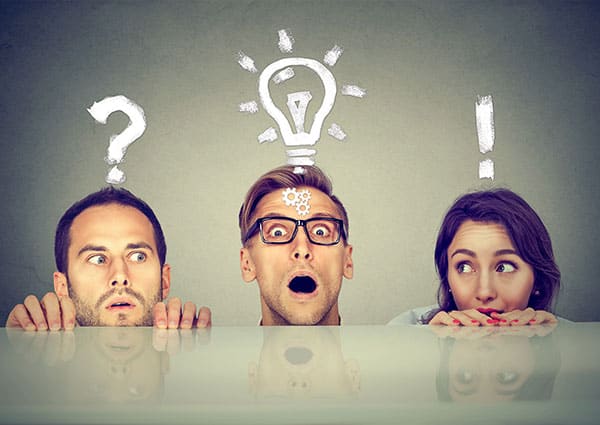 Spend More Time Selling
According to LinkedIn, the best sellers only spend about 35% of their time actually selling. Sales teams spend too much of their time being bogged down by administrative tasks, generating prospects, and scheduling appointments.
With a CPQ solution, your sales team will automate many laborious tasks such as spending time pouring over spreadsheets and manually entering prices and sales. The immediate ROI is that your sales team can be freed up to spend more time on the task that brings in revenue: sales!
Data Becomes Actionable
If your business is like most, there is a ton of data rolling around in your company that can provide actionable insights into your customer service, products, and pricing strategies. With a CPQ solution that data can be easily structured to give your teams the knowledge and information so they can win more deals.
Your Team is Armed with the Communication Tools to Succeed
Ask yourself these questions: Does your sales team have all the resources they need to succeed? Do all teams and departments within your business collaborate efficiently? Is there a centralized source of knowledge that employees can reference? If you answered no to any or all of these questions, all of these issues can be resolved with a CPQ solution.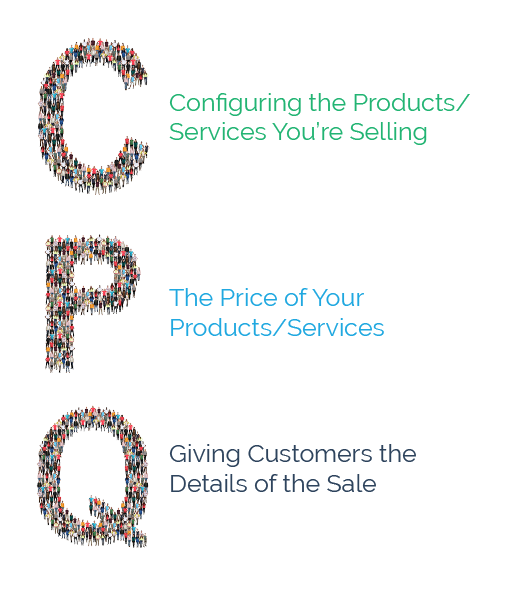 Craft an Efficient Sales Process
Every business – large and small from any industry – looking to add structure and ease to the sales process while delivering quick and actuate quotes to customers are the ones that benefit the most from Salesforce CPQ™.
CPQ enables teams to select products, services and features that become the foundation for automatic pricing/discounting calculations presented intuitively on a customer-ready quotation. Saying goodbye to manually manipulated spreadsheets, pricing mishaps, and endless hours configuring one quote delights both sales and customers. Better yet, CPQ is accessible on each Sales Cloud Opportunity, and syncs with Salesforce Billing to convert orders to invoices that are distributed automatically.
Our Sales Cloud Consultants know the key to making this all happen. We dive deep to understand your sales operations and the target customer base after we gain sales team buy-in – because with their buy-in, CPQ will revolutionize the sales process.
[COUNTER_NUMBER id=10794]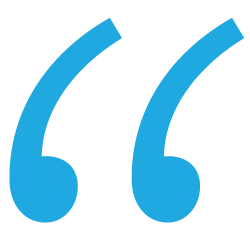 The Ad Victoriam Solutions team brought tremendous value to our organization! To say we would highly recommend their services would be an understatement. They provide a wealth of knowledge and experience, paired with a passion to create solutions that bring long-term value, as opposed to 'getting it done' and moving on. We greatly value our ongoing partnership and look forward to engaging AdVic on our next project very soon!