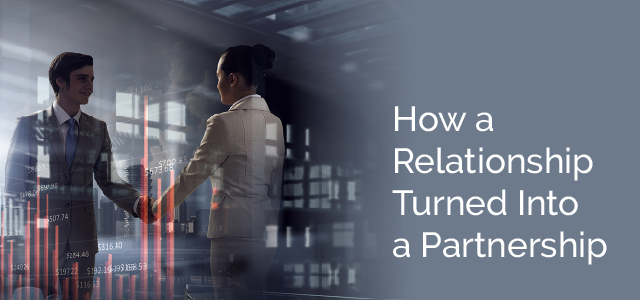 How a Relationship Turned Into a Partnership
Estimated reading time: 4 minutes
It's no secret that fostering positive relationships with your customers out-of-the-gate can help to transform those customers into real brand supporters and long-term partners.
Such is the case with AdVic and a recent high-tech customer that provides cloud-based business solutions to their customers.
The Initial Project
In need of a solution for their rapidly growing business, our customer called on AdVic® to assist with staff augmentation for their Salesforce® org. While their business adjusted to growth, they were in need of "run-the-business" work to set revenue goals and implement the right technology for their strategy.
Enter AdVic's Salesforce consultants, who were dedicated to leading this customer's technology to victory by optimizing and rebuilding their system with Sales Cloud™, CPQ™, and Conga.
In the midst of the initial project, our customer acquired another company. and needed to merge orgs. Along the way, AdVic's consultants found gaps in their technology infrastructure that needed to be filled. The most outstanding was their lack of process for requirement gathering. AdVic's consultants understand every aspect of Salesforce CRM. With this knowledge, they were able to help our customer collect various offerings to implement the best functions into our customers' Salesforce org throughout the implementation.
Our customer's initial assignment quickly transformed into a multi-product operation when they acquired the new company. On the surface, this seems like an effortless process, however, combining two orgs into one, including different processes, objects, and automation, requires a deep reflection of future business goals. Together, AdVic and our customer combed through data, gathered insight, and began the process of building the perfect CRM for our customer.
Another gap in our customer's technology was the lack of flexibility in their CPQ functionality. That is when AdVic applied multidimensional quoting to their org.
With the flexibility provided by multidimensional quoting and the efforts of the AdVic team, a number of common deal blockers were systematically resolved. This allowed our customer's team to close deals in record time.
Relationship Formation
Once the go-live of our customer's CPQ rebuild was complete, AdVic remained close to our customer to tend to any changes, new projects, or quick fixes that may have been needed to be done… and they did. Our customer needed to push to Production on their org on a weekend.
According to our customer's's Salesforce Platform Manager, "The timing of this push was perfect since the Revenue Accounting team would be ramping up Opportunity review starting on Monday, January 31. This fix reduced 90% of the work that one full-time Sales Ops employee was doing to manually fix rejected Opportunity data. It also drastically reduced the Revenue Accounting team's time spent working back and forth with Sales Ops (and IT) on the fixes. As a result, the Revenue Accounting team was able to complete all Deal reviews and successfully sync January Opps to NetSuite by February 2 at 2 p.m. PT."
The Salesforce Platinum Manager added, "This is the fastest their team had ever completed deal review at Month End. In addition to improving close velocity, we are restoring trust in the system and creating light at the end of the tunnel for the teams that have suffered from these bugs for 15 months."
Relationship Turns to Partnership
AdVic's relationship with our customer began as just a simple Staff Augmentation for their Salesforce org. However, that relationship has since transformed into a partnership that empowers our customer across all departments. Initially, our customer's platform lacked processes, automation, and multidimensional elements. AdVic assisted our customer with systematic requirement gathering, built-out custom CPQ quoting, along with a custom Conga form that accelerated closing, increased productivity, and merged Salesforce orgs as needed. Today, AdVic maintains a close relationship with our customer's leaders, and keeps a close eye on their Salesforce platform to ensure their platform continues to align with their business.
---
If you're looking for a Salesforce consulting company with vision beyond an initial project, talk to a member of the AdVic Team today to learn why we're not interested in a relationship with you…. we want a partnership with you!
Read More Successful AdVic Customer Relationship Stories
Follow in a Reader