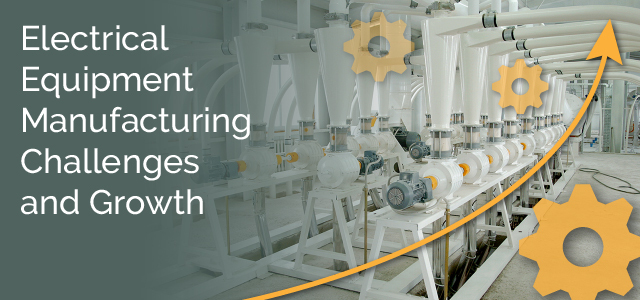 Electrical Equipment Manufacturing Challenges and Growth
Estimated reading time: 3 minutes
The world of manufacturing is still undergoing robust changes, even two-years after the pandemic hit. From supply chain shortages, lack of technology, and worker shortages, the recovery is on its way, but it still has some time to go. Consumers are at the forefront of the negative trend. Customers are seeing an influx in prices and delays in shipping, causing a rift in relationships. This alone has forced manufacturers to modernize and revolutionize the way they conduct business.
While all of these factors impact the manufacturing industry, the electrical equipment sector of manufacturing is experiencing robust growth. According to Yahoo Finance, "The global electrical equipment market is expected to grow from $1,384.97 billion in 2021 to $1,540.25 billion in 2022 at a compound annual growth rate (CAGR) of 11.2%." Because the manufacturing industry, specifically electrical, was hit so hard by the COVID-19 pandemic, they are working tirelessly to get back on track.
Electrical equipment is a sub-sector of manufacturing, it includes electric lighting equipment, household appliances, power generation, transmission, switchers, transformers, and membranes. Their business models function in both B2B and B2C and can be sold on or offline.
Growing Sector Trends
As mentioned earlier, the need for creative electronic products is at the forefront of demand, given that products were halted due to the pandemic. However, digital technologies, such as the internet of things (IoT), are pushing the development and need for electrical components, driving a huge increase in demand.
Not only does digital technology rely on the innovation of electrical components, but physical technology, too. Smartphones, tablets, and gaming systems all rely on electrical products for power, not only in a home, but in cars and on the go.
Manufacturing companies that are at the forefront of creating portable electrical components, generators, switchers, and other electrical products have a lot to look forward to in the near future. However, it is pivotal that this manufacturing sector maintains healthy relationships with their customers, partners and employees, while delivering the best possible solutions. A clear, solution-oriented framework is needed to light up the world for electrical equipment businesses.
AdVic's Salesforce Solution for Electrical Equipment Manufacturers
Because of their exponential growth, it is important to maintain a healthy visualization of partners and customers for all departments. Salesforce's customizable cloud solutions provide just that to extend their sales, service, and marketing efforts.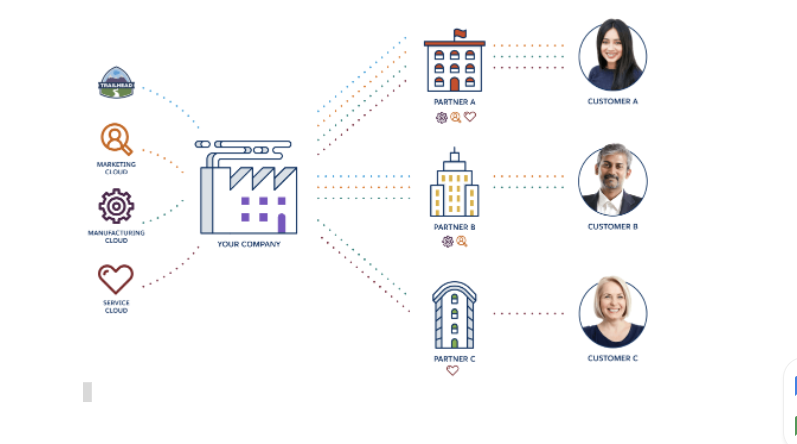 ---
Assembling the perfect cloud solutions for manufacturers in today's time is our priority and expertise. With training and necessary tools for manufacturers, AdVic® tackles complex problems and dissolves data silos your company may be facing. Our nimble team of certified professionals across the United States will accelerate businesses by supporting your team from strategy to implementation. Schedule a time – below – to speak to our knowledgeable Salesforce professionals today.
Related Resources:
Resources for Electrical Components and Equipment Manufacturers
The Five Most Important Things Manufacturing Cloud Does for Businesses
Follow in a Reader