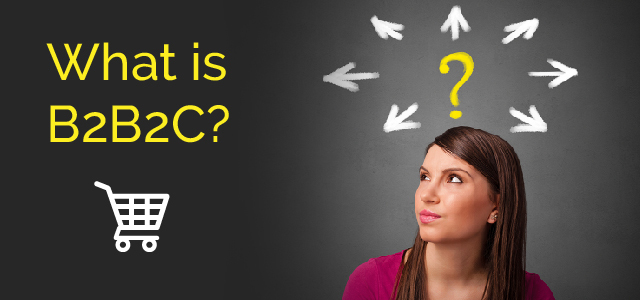 What is B2B2C?
Estimated reading time: 4 minutes
Is your organization B2B, B2C, or B2B2C? The way you interact with your clients, the way you define success, and the technology you use all tie into the business model that defines your company.
How, why, and where your company purchases raw materials or the channels you use to market your products, all tie into your business model. More importantly, your customers are directly correlated to the business model.
Business models are the blueprint for building a successful company. While the definition of a business model varies from company to company, along with the process, everyone can agree that they are necessary in order to thrive. At a glance, the terms may seem complex and complicated. To understand B2B2C, we'll break each business model down into simple definitions and discuss the framework of them all.
What's B2B?
B2B is short for business to business. It is a business model where companies provide solutions and services to other businesses. B2B companies expand from across many industries. Some include high-tech, manufacturing, and online marketing places such as Alibaba or Amazon Business.
What's B2C?
B2C is short for business to consumer. That means, businesses sell directly to their customers. Although B2C is traditionally seen as galleria shopping or eating at restaurants, marketplaces such as eBay and Amazon disrupt in-person shopping. These businesses enable consumers to shop from their personal devices often at a lower rate than in-person stores.
What's B2B2C?
B2B2C model includes both B2B with B2C, with eCommerce at the core. According to BigCommerce.com, "As the name implies, it's a business model where Company 1 sells their product or service in partnership with Company 2 to an end-customer. Unlike when you white-label a product, the end-customer understands that they are buying a product or using a service from Company 1." Uber Eats, for example, sells its delivery service to a restaurant in effort to sell its delivery service to customers.
Marketing Initiatives
Of course, B2B, B2C, and B2B2C all differ in marketing strategies and sales processes, but they all have a common goal, to sell. Connecting with customers, building and maintaining relationships with customers (or partners) is key for all business models to be successful.
B2B, B2C, and B2B2C marketing are all very unique, too. B2B's marketing strategy objectives are to appeal to the challenges of decision-makers for their organization. It seeks to make their target's company their customer rather than the individual themselves.
B2C marketing targets individuals through their needs, wants, and interests. B2C marketing seeks to obtain the individuals they are marketing to, like their customers, by way of entertaining ads or emotional tugging ads on a variety of channels.
Things to Consider
Evolving into (or fine-tuning) a successful B2B2C company can be challenging. Most focus on having the right team in place to ensure your company is efficient and profitable, which is obviously vital. Equally important is the technology used to support these goals. One option to consider is Commerce Cloud™ by Salesforce®, a reliable, effective, and customizable eCommerce platform. With Commerce Cloud, both companies can collectively gather information, promote, and share insights on campaigns. It combines the framework of both B2B2C and targets consumers in a way that benefits their common customer – all while automating and streamlining processes to support and augment your team.
---
AdVic's dedicated B2B/B2C/B2B2C Commerce Team is ready to listen to your needs and learn your business processes to see if we are a good fit to help. If so, we'll apply our knowledge and passion to help you drive revenue. Let's devise a plan to kick-start your revenue today!
Related Resources:
B2B Customer Experiences By People, Built For People
B2B Marketing Tips You Have Not Thought Of
Follow in a Reader