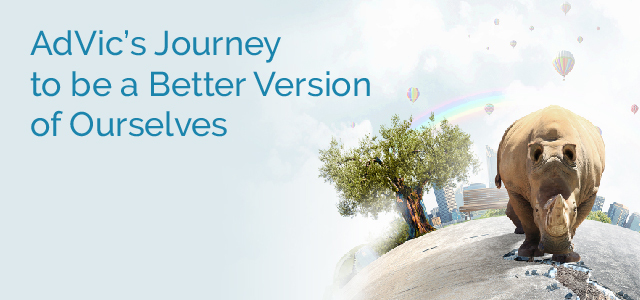 AdVic's Journey to be a Better Version of Ourselves
Estimated reading time: 3 minutes
When we first embarked on our B Corp certification journey back in January of 2016, Ad Victoriam Solutions (AdVic) was less than two-years-old, employed eight employees and was still operating out of a combination of shared workspaces and our founder's basement. Fast forward to February of 2022 and we're now over 150 employees strong located in 18 states across six time zones, and we've re-certified as a B Corp in 2021 and continue to scale both fast and responsibly.
Of all the things we did as we pursued our certification, one of the most valuable was to commit to publishing an annual Impact Report. This annual exercise holds us accountable to ourselves and the commitments we've made. It keeps us honest throughout the year and requires a laser focus on the non-monetary business metrics and KPIs (Key Performance Indicators) we value.
In this version of the Impact Report, covering the fiscal year 2021, we share our performance against the 2021 goals we set for ourselves 12 months ago, including our community impact in terms of money, time, and product. There is also an overview of how we did with regards to diversity, equity, and inclusion, both in terms of our own hiring and in supporting upstream solutions that are working towards long-term solutions for increased representation of both women and people of color in the tech industry.
As a B Corp, we understand fully well that we, like all businesses, are on a journey to becoming better versions of ourselves every single day. But we also believe that reflecting on goals, commitments, and progress is a valuable exercise that affirms we are doing business the right way and positively impacting our team members, communities, and the environment.
We hope you will take a few minutes to look through our 2021 Impact Report (click the image below) and will join us in celebrating our accomplishments, acknowledging where there is still work to be done, and committing to continuing the journey to being a company that uses business as a force for good. And if you have any questions about AdVic, B Corps, or the 2021 Impact Report, reach us here.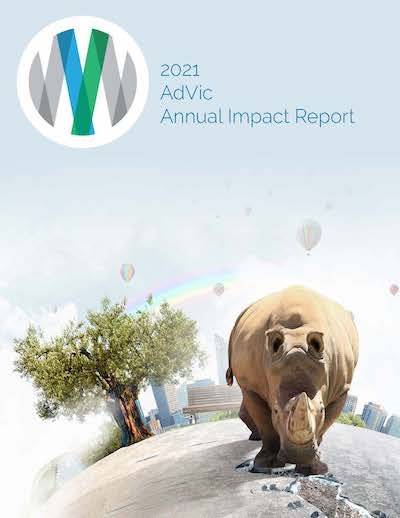 Read More Social Impact Blogs from AdVic
Follow in a Reader