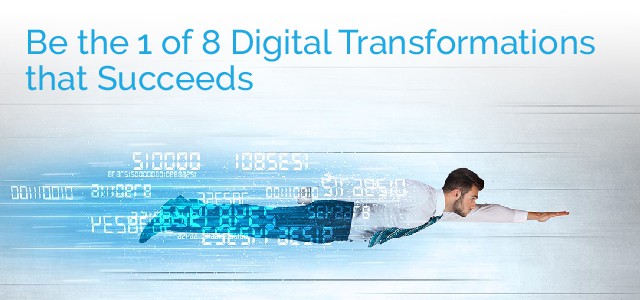 Be the 1 of 8 Digital Transformations that Succeeds
Estimated reading time: 5 minutes
Did you know that about one of eight digital transformations succeed? To be one of the successful ones, start by building a digital transformation strategic roadmap that includes obtaining buy-in from your stakeholders and the team. This buy-in lays is one of the top keys to a successful transition to the future of your business. 
To help prepare you, we have compiled six steps you can take to ensure gaps are filled and an effective assessment is taken of your business to build the perfect technology for you.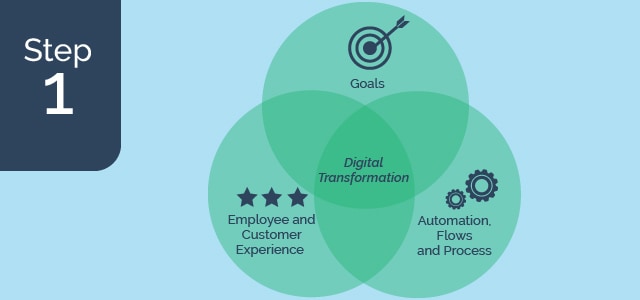 Step One: Define Your Digital Transformation Objective
The first step to a successful digital transformation is knowing and understanding your business' needs and goals. To avoid following tech trends that may not be beneficial to your org, or copying competitors, defining your objective sets you up to implement the right tools for your team.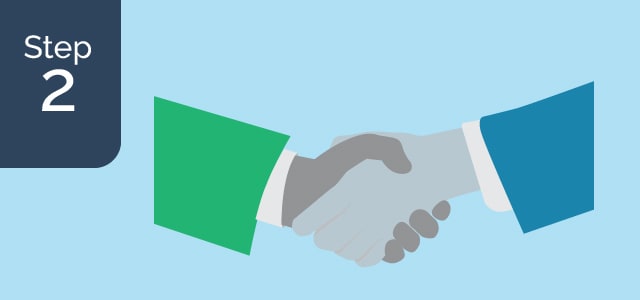 Step Two: Stakeholder Buy-In
Stakeholders are the key members in the digital transformation process. Stakeholders include leadership, employees who have influence over the larger team, and those who will play a pivotal role in the success of the transformation. Stakeholder buy-in is more than just acceptance. It requires them to truly understand the project's goals, how it positively impacts them and the metrics that will determine overall success.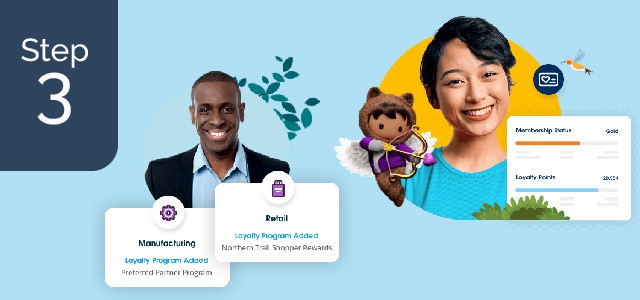 Step Three: Design Your Customer and Employee Experience
Now it's time to focus on designing the experience you envision for your team and your customers. A successful digital transformation prioritizes and values user experiences as much as it introduces new capabilities for your team.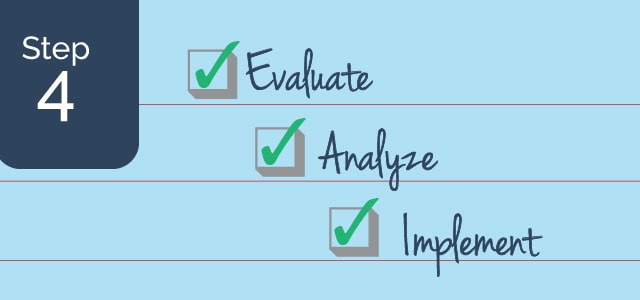 Step Four: Evaluate Your Current Technologies
This step will be a hard look at the current state of the business while considering the desired future state to identify the gaps and opportunities. 
This step will be a hard look at the current state of the business while considering the desired future state to identify the gaps and opportunities. 
Evaluate:

You have to determine, based on the objectives you established and the design you've created, which specific technologies need to stay active, upgraded, automated, or discontinued.

Analyze:

Match the technologies with the outcomes they deliver and the problems they solve.

Implement:

Once a solution is reached, it is then time to kick-off your project. There is a process of discovery, design, development and testing, and a great deal of support and training.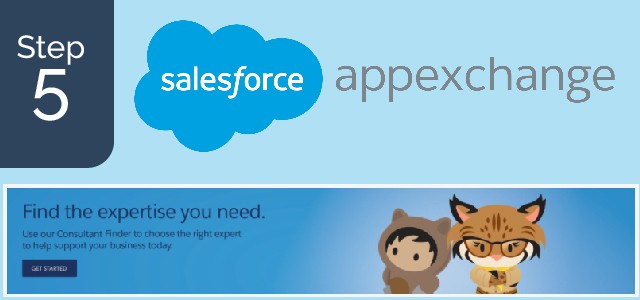 Step Five: Your Solutions and Partners
If you don't have the internal bandwidth or skill sets to make your digital transformation happen, you will need to consider outsourcing this service. It is best to do a careful and thorough review of possible providers and their services. In addition to the capabilities and experience of a vendor, they should have a proven track record, be flexible and responsive. The vendor also needs to be able to provide the necessary post-implementation support based on your needs.
The best place to find reviews, certifications, and other decision making information on Salesforce partners is the AppExchange.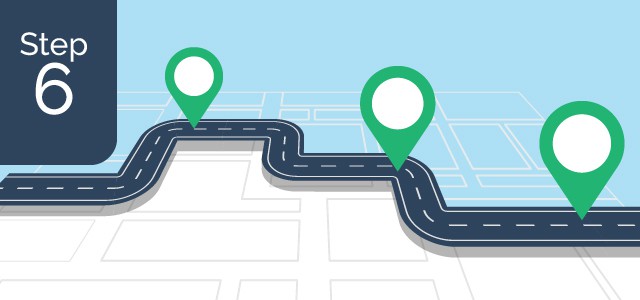 Step Six: The Implementation Timeline
Project Kick Off:

Your hand-selected Ad Victoriam Salesforce Consultant team, who have the specific expertise and industry experience to achieve your objectives, will begin planning the project roadmap.
Discovery & Strategic Design:

Our team, alongside yours, will discuss your business processes and gather details on the functional, technical, and business requirements to create your project's detailed technical roadmap.
Development & Testing:

Development is broken down into "sprints," with each sprint completing outlined project deliverables. Iterative demos presented after each sprint to obtain your feedback early and often.
Acceptance & Training:

Your Salesforce implementation team verifies that the platform meets your requirements and your satisfaction. The Ad Victoriam team will train your internal Salesforce champions, who in-turn train all end-users. If requested, Ad Victoriam will train all end-users.
Go-Live Support:

Your solution goes live once final sign-off is obtained and users have been trained. Ad Victoriam remains available throughout the Go-Live process and will answer all questions.
Project Success:

Ad Victoriam schedules a closeout celebration meeting where, together, we'll discuss the project success, and any future needs.
If your company is struggling with growth or it takes numerous team members to execute manual processes that could be solved with automation, it's time to consider a digital transformation…and it doesn't have to be a difficult process. Let AdVic show you how. Book a time to chat on our calendar below!
More Digital Transformation Resources:
Digital Transformation 101: Your Questions Answered
Five-Steps to a Successful Digital Transformation
Preparing for a Digital Transformation
Follow in a Reader