A Manufacturer's Road to Success
Estimated reading time: 2 minutes
2022 is the year! The year to connect your disparate systems, the year of automation, 360-degree data, and connecting with your customers like never before. If you are in the planning stages of your digital transformation, your company is on the way to great success.
A complete digital transformation is a great strategy for combating outdated processes and adapting to today's standards. Customers want personalized experiences and service teams need access to customer data to deliver the expected results. A comprehensive CRM system can empower both.
Salesforce's Manufacturing Cloud is an AI-powered tool that is built to tackle manual processes, unexpected downtime, and disorganization that many companies are facing. Imagine having one platform that caters to customers, partners, and employees? Manufacturing Cloud is just that. When approached with intention, implementation, integration, or managed services can be achieved using this tool to enhance your business.  
The most successful digital transformations drive change from leadership to employees to provide customers with unforgettable experiences. They also require planning stages. The infographic below (Download Here) illustrates a roadmap to incorporate in your planning. Here's to gearing up for a successful year!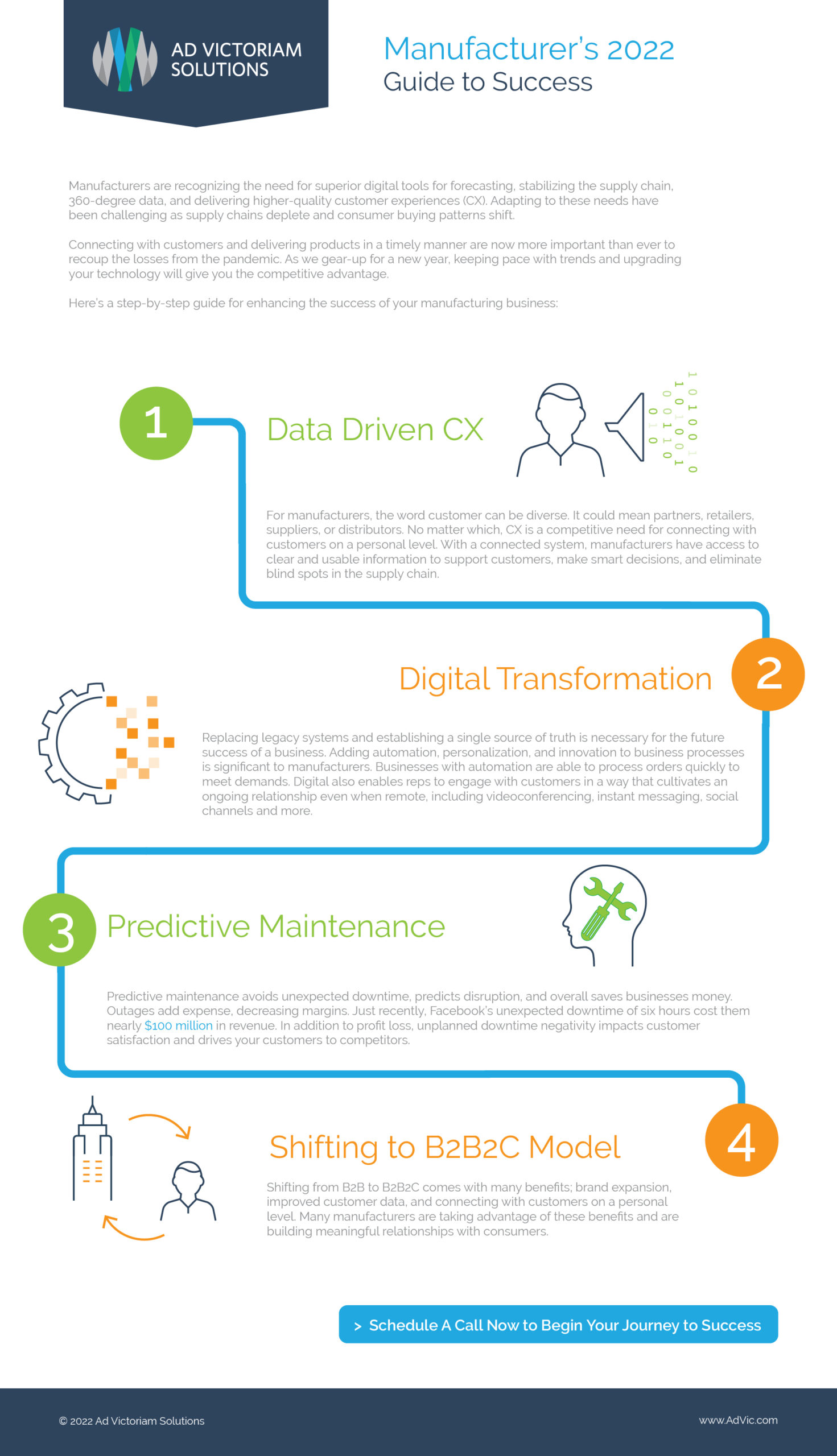 If you would like to learn how the  Ad Victoriam Consulting Team can get to work for you starting today and help you execute a plan for better manufacturing efficiencies, click here.
Related Resources:
Salesforce Solutions for Manufacturers
Manufacturers are Turning to Salesforce
The Five Most Important Things Manufacturing Cloud Does for Businesses
Follow in a Reader