Salesforce Service Cloud Consultants
Empower Your Team to Advance
Your Customer Service Experience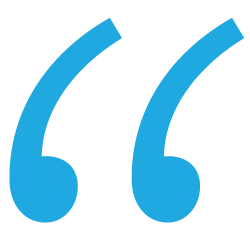 Create a vision of what you want your system to do and then execute against that vision. Having had Ad Victoriam guide us with their expertise and strategic insight made accomplishing our goals easy.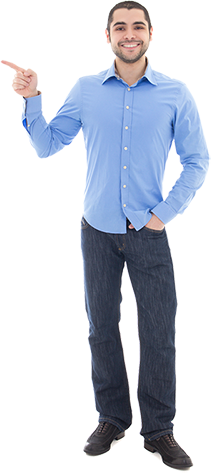 Personalizing Customer Experiences in Every Channel
Stuck in an antiquated or functionally limited technology – one that no longer supports your vision or your business? Even worse, are you managing service data in spreadsheets or on sticky notes? You're not alone.
So, how do you equip your team to keep pace, better yet, surpass goals?
Case routing, managing service level agreements, and gaining access to a knowledge base that automatically evolves to viewing 360-degree customer data – Service Cloud has you covered.
Best of all, your service team can quickly and efficiently engage on a one-to-one level with every customer, across multiple channels and on any device. This is not just about your agents; your entire organization can glean insights from a case history to answer common service questions.
Accelerate Customer Satisfaction Within Weeks
Ad Victoriam's pre-packaged Service Cloud Accelerator jump-starts your platform so you can begin servicing customers – the way they need to be serviced – within weeks, not months. Each of the features was thoughtfully selected by Ad Victoriam's experienced Service Cloud consulting team to foster customer satisfaction and loyalty.
Case Management
Track customer data, support details, communications, and requirements efficiently.
Customized Service Cloud Console
Illuminates a full view of each customer's case (and multiple cases) alongside the tools needed to resolve the case quickly.
Entitlements and Milestones
Easily associate Entitlements (Service Level Agreement units) that represent the terms of service associated with an Account. Milestones, driven by Entitlements, are time-dependent steps used to manage the correct support.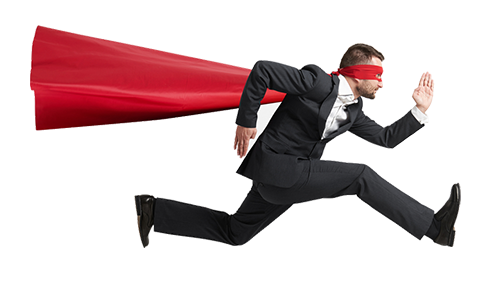 Activities and Events
Easy management of case-related activities. For example, communications with Clients, tasks such as emails and phone calls, and time-based activities including meetings and unavailable time.
Data Migration
Our dedicated data team will migrate your data from any current system seamlessly into Salesforce without you missing a beat.
Exploring AI: Salesforce Service GPT
With Service GPT™, your organization can deliver personalized customer service at scale. With one implementation, you will be empowered to bring all your support needs onto one platform with AI so you can accelerate service delivery, decrease costs, and increase efficiency.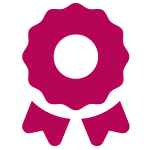 Business Benefits of Implementing Service GPT
Customer Satisfaction Elevated with Personalized Communications
Customer Experiences Enhanced with Routine Task Automation
Issue Resolution Expedited through Automation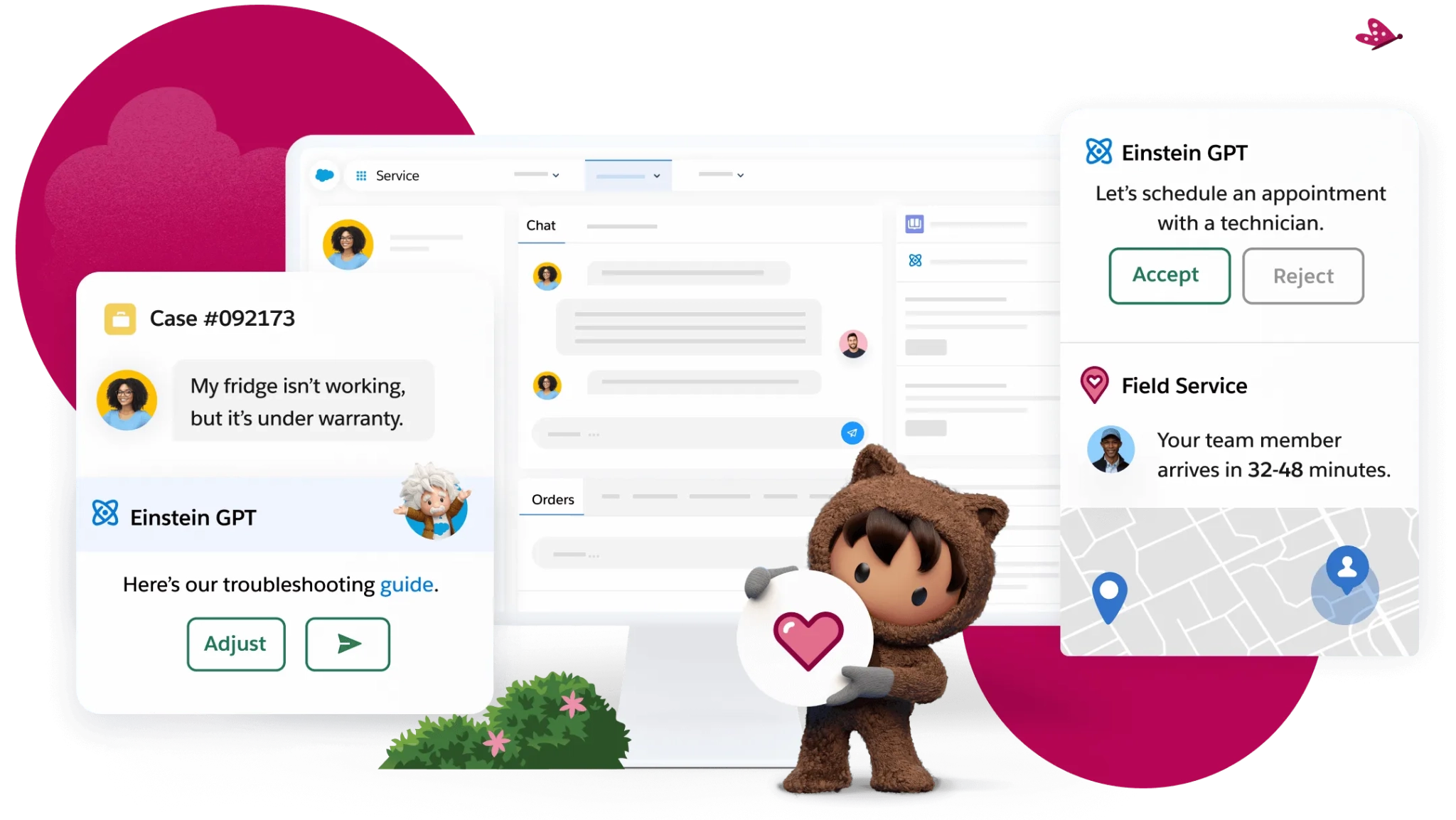 To read relevant use cases and learn more about Service AI and GPT,
click below to instantly download our mini book (no form required).
Mastering Field Service Operations Strengthens Service Delivery
As a part of your Service Cloud solution, integrating Salesforce Field Service™ can improve the speed and efficiency of your field service operation. Ad Victoriam's multi-cloud consulting team will quickly connect your entire workforce, products, and customers on one platform in real-time to: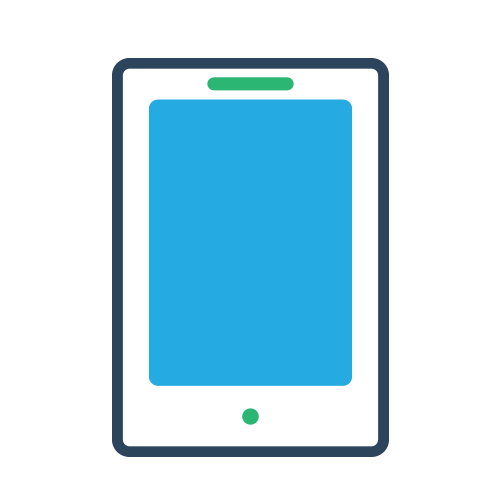 Create work orders and service appointments on the go with the Salesforce Field Service Mobile App
Dispatch the right mobile worker for the job using the power of Tableau CRM™
Monitor performance in the field with easy visibility into operational performance and KPIs
Give mobile workers a 360-degree view of the customer so they can keep your customers happy
Work Smarter with Analytics Information Right in Your Workspace
With Salesforce's customizable reports and dashboards, you can monitor your service metrics and track key performance indicators that are important to your business, whether it's the customer satisfaction score or average handle time. Service Cloud dashboards provide high-level visibility at a glance, and customizable reports let you drill down for detailed information on the performance of your customer engagement center, call center, or help desk.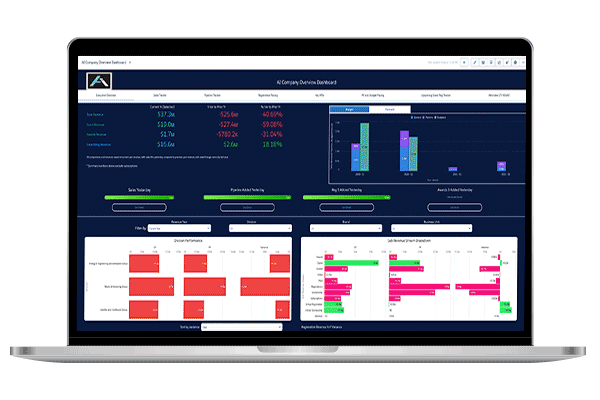 Boost Service Delivery with Experience Cloud
Today, users expect connected, streamlined experiences across all your internal applications, mobile apps, and every interaction they have with your business. Adding Salesforce's Experience Cloud™ (formerly Community Cloud) further extends your company's ability to create great experiences for customers. You'll take your company's overall customer service experiences to the next level by putting power in the end users' hands while delivering fast personalized service.
What Kind of Experience do You Want to Create?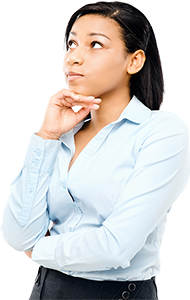 We're With You Every Step of the Way
When you're ready to increase your customers' level of satisfaction through the delivery of smart, fast and personalized care, the Ad Victoriam multi-cloud consulting team is ready. AdVic earned both Level One and Level Two designations for implementing Service Cloud features –  demonstrating that we're a partner who has the knowledge and capacity to consistently produce high-level customer success for clients.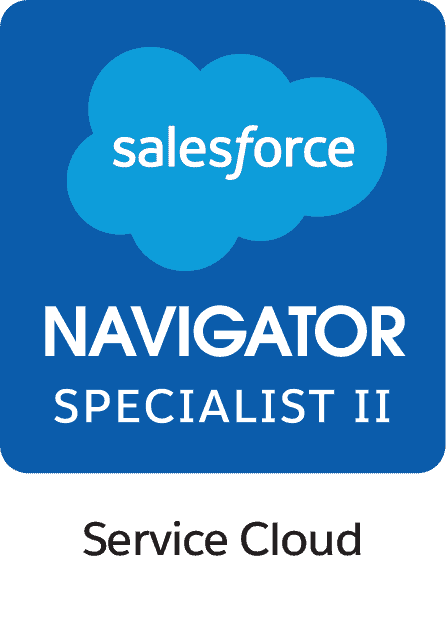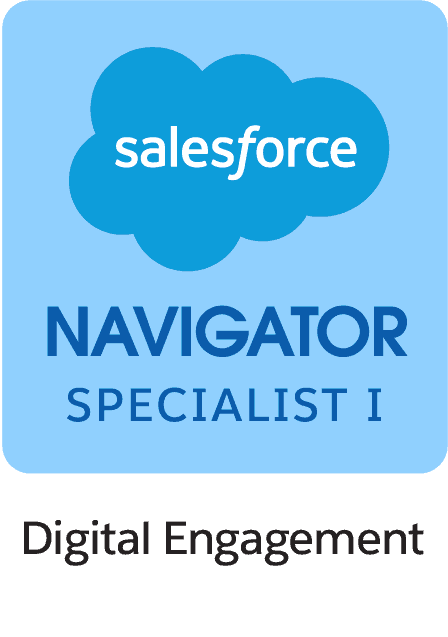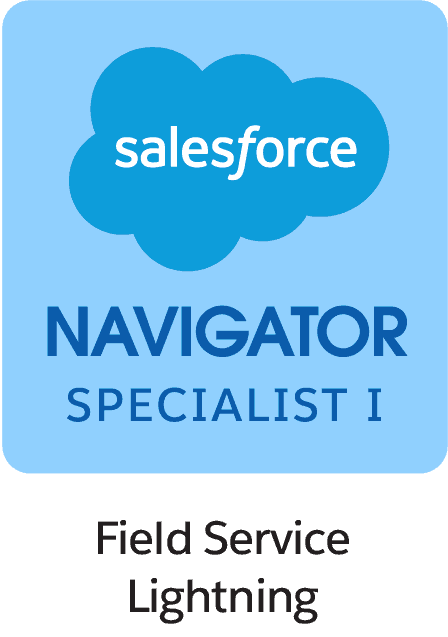 And remember, we won't disappear after your implementation. We're uniquely equipped to help you with user adoption and end-user training, plus admin duties through our Thrive Managed Services program so you can focus on your business.