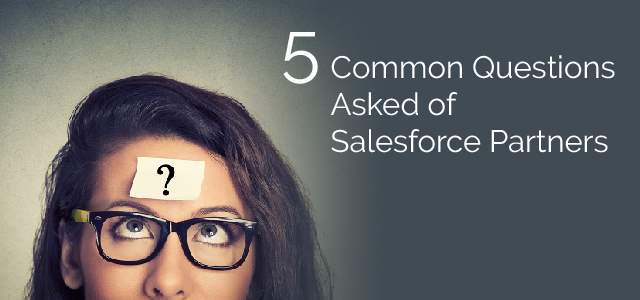 5 Common Questions Asked of Salesforce Partners
Estimated reading time: 3 minutes
Through your research, you have found that Salesforce® products will work best for your organization. So, what's next? 
It is time to look for a Salesforce Partner to implement (or modify) your technology. We know that this is a huge decision – one that will affect your business, your team and your career. At AdVic, we start off with a strategic technology roadmapping that outlines your current process to tackling complex technology goals. 
Similar to any time you hire someone for a job, there are always questions. Here are five common questions Salesforce newbies (and vets, too) have asked us.
1. Are you listed on the Salesforce AppExchange?
You can find AdVic listed on the AppExchange along with more than 100 Salesforce-verified reviews from customers, project completions, and more about us. Our expertise expands from industry to industry as we completed 182 projects.

2. Are your consultants certified?
We have a power-house of Salesforce consultants, developers, and architects. We offer our consultants continued training and education to expand their knowledge in the Salesforce ecosystem. 
Certification Breakdown:
Admin: 150
Architect: 55
Consultant: 137
Developer: 87
Marketing: 16
3. What is your implementation framework?
The first step to any project with AdVic is Strategic Roadmapping. We study the ins and outs of your company, become an extension of your team, and begin planning. Following roadmapping, we begin choosing and adopting the right technology for your business, based on your unique needs.
4. Who maintains and protects our initial project?
A digital transformation can be a costly, yet valuable investment to any organization. Not only is it a monetary investment, it also takes time and effort from stakeholders and employees. At AdVic, we offer a managed services solution that protects your original technology investment. With managed services, our consultants will dedicate time to support and update your system to prevent system issues before they arise. 
Data and technology costs are bundled into a package with a set amount that can be paid monthly or annually.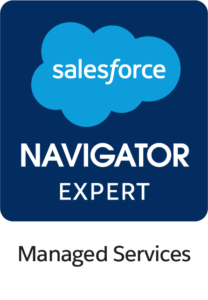 5. In what ways does your company give back to the community?
We are a Certified B Corporation for a purpose, not profit. This means we are a company that treats people with dignity and respect and its community with care. We offer employees 40 hours of Volunteer Time Off to make an impact in the community. We also host Project Victory, where we enable Salesforce products for nonprofits to manage donations, data, marketing, and more. 
Still have questions? We're standing by to answer any of your questions as you make that all-important Salesforce Partner decision. Why not pick a day and time that works for you to speak with us? See the calendar below, or just reach us here.
Read More Salesforce Blogs from AdVic
Follow in a Reader