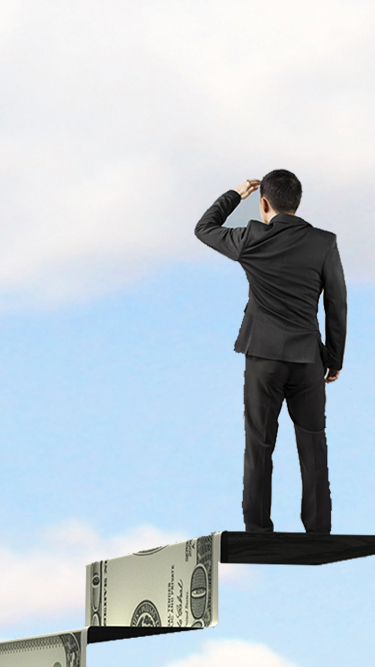 Salesforce Sales Cloud Consultants
Sales Management that Fuels Sales Growth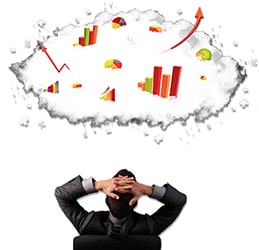 Simplicity Drives Sales and 360-Degree Data Visibility
Investment in a new system or system optimization is time consuming and comes with a price tag. Make sure your Salesforce® investment has big returns by engaging experienced Salesforce Sales Cloud Consultants.
With a user-friendly pipeline management, forecasting, activity, and analytics tool, such as Salesforce Sales Cloud™ CRM – your sales teams' job is simplified, freeing them to easily manage accounts and drive their deals to close.
Best of all, with an easy to use system and our platform training and adoption services, reps are more likely to input comprehensive data so leadership gains visibility into 360-degree actionable data beautifully displayed in reports and dashboards.
Maximize the Sales Cloud CRM Platform
The Sales Cloud CRM is built to help businesses grow faster, easier, and operate more efficiently. It is flexible, scalable and integrates with all other Salesforce Clouds including Service™ and Commerce™. However, many companies don't leverage the numerous ways in which Salesforce automation tools can improve sales by increasing leads, reducing costs, accelerating productivity and closing deals faster.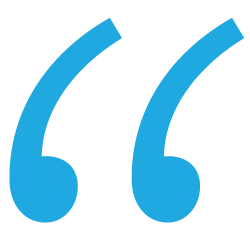 We started our work with Ad Victorium in order to implement some much-needed projects within our Salesforce instance; their team have been nothing short of fantastic to work with. AdVic was able to take an idea and run with it, while setting appropriate expectations with their clients, so all parties are on the same page throughout an entire sprint. The AdVic group is also very flexible, with an ability to pivot to emergency projects quickly without hesitation.
-
Trevor Elliott,
ZEON Chemicals
Whether you have Sales Cloud or are considering implementing, our experienced, passionate and dedicated multi-cloud Salesforce Sales Cloud team combine their deep knowledge of the platform, wide-ranging industry expertise, and passion for innovation to maximize each feature of Sales Cloud for you: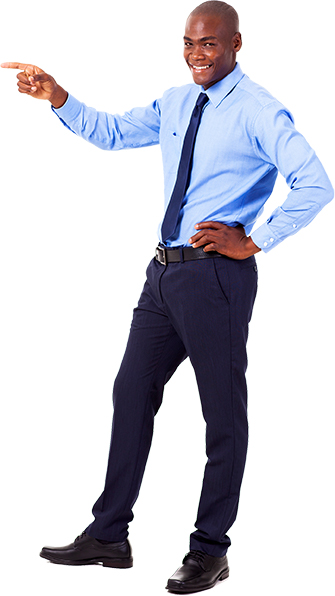 Exploring AI: Salesforce Sales GPT
Sales GPT™ helps businesses sell faster, smarter, and more efficiently. It uses natural language processing and machine learning to automatically generate personalized emails, sales proposals, and other sales content. This frees up sales reps to focus on building relationships and closing deals, while Sales GPT takes care of the more repetitive tasks.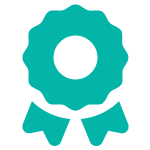 Business Benefits of Implementing Sales GPT
Closing Deals Faster with Increased Productivity

Higher Conversion Rates through Personalization
Better Decision-Making Improves Sales Strategy
Reduced Costs Through Task Efficiencies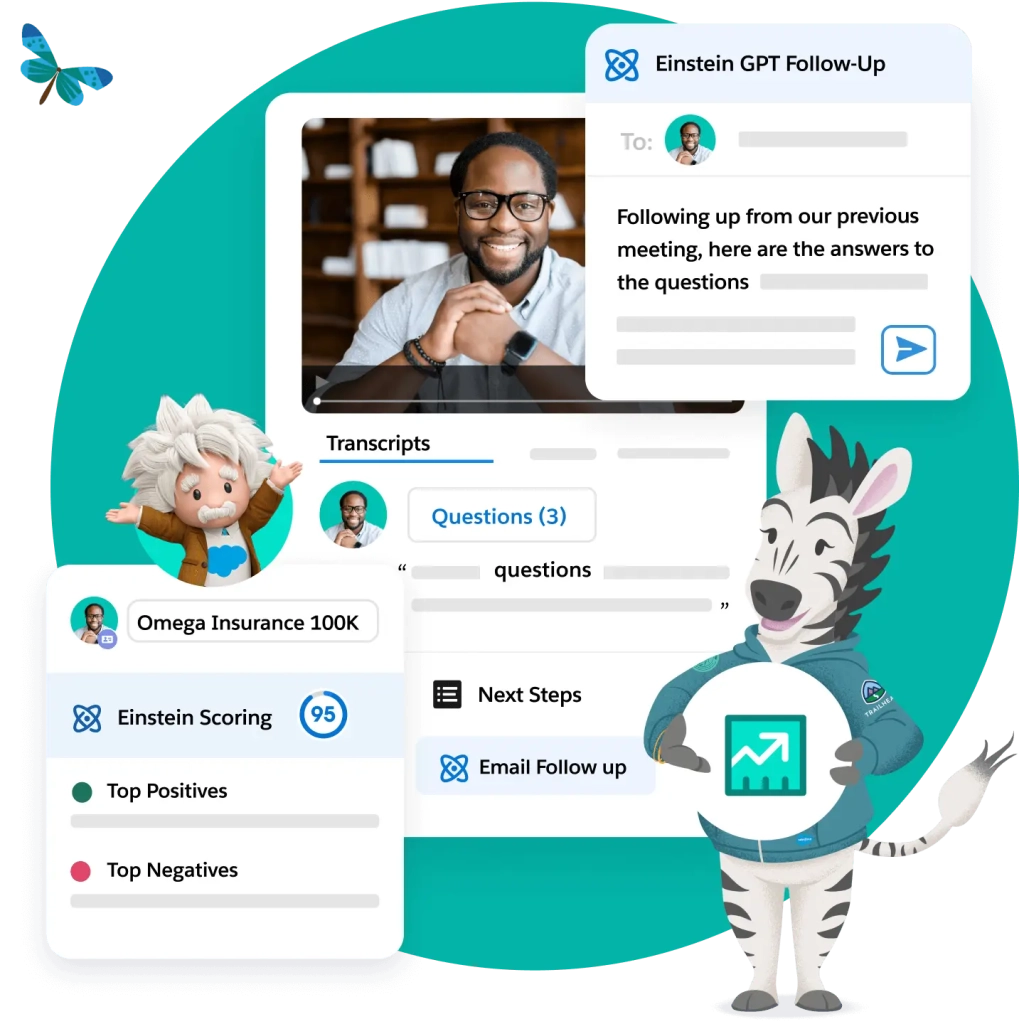 To read relevant use cases and learn more about Sales AI and GPT, click below to instantly download our mini book (no form required).
Amplify Sales with Rebate Management
Envision this… a tool that helps sales teams drive profitability, finance teams manage rebate accruals and payouts, and partner channels securely access data – all in one place? 
When combined with Sales Cloud, Salesforce's Rebate Management tool enables AI-driven data to be exposed to your teams and partners so they can cross-sell opportunities, develop mutually-beneficial agreements, incentivize the right behaviors, and promote the right offers at the right time. Ad Victoriam is proud to be one of seven partners featured to implement the Rebate Management Program.
Sales Cloud Consulting Services that Advance Your Business
We base our solutions best practices based on hundreds of implementations – regardless of industry or business size – and can make your system work for your business's specific needs. And with a track record of proven results, we are fully prepared to help you grow your business by offering the following Sales Cloud services:
Consultation
Partnering with your team, our all-inclusive Salesforce certified consultants develop your strategic roadmap, simplify sales processes, and expose data insights that lead to more deals.
Digital Transformation
We'll help put your customers at the center of your business. From designing an innovative tech solution that matches your business vision to aligning your stakeholders to guiding you through each critical moment of transformation - we're there delivering results.
Implementation
We turn potential into profit by implementing a tailored Sales Cloud platform that exceeds your expectations. And, we don't disappear after your platform is launched, we'll provide training and adoption services if requested.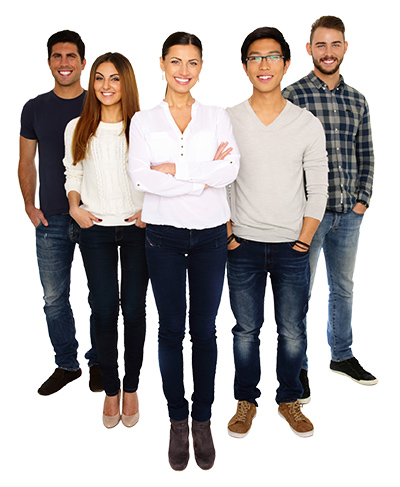 Integration
Our teams experience, industry knowledge, and passion make a daunting task pleasurable, so you enjoy the advantages of multiple systems, including an ERP, in one platform.
Data Migration
Specialized data migration consultants understand the migration complexities and will seamlessly transfer your data into Salesforce.
Lightning Conversion
The Lightning™ user experience increases the platforms' functionality, usability and speed - significantly increasing the value you get from Salesforce
Customizations
We'll provide custom, innovative Salesforce solutions that solve your unique business challenges while accelerating your growth.
Convince Stakeholders It's Time for a CRM
Digital Transformation is more than just a buzz phrase. It's the single biggest reason why business stakeholders need to end their nightmares with their disparate systems and implement a unified Customer Relationship Management (CRM) tool to even have a chance at meeting their business goals.
From having the ability to unlock and analyze data to delivering better-connected experiences to employees – who in turn deliver personalized experiences for customers – stakeholders who implement a unified CRM are making the decision to end their company's struggles with data across teams and systems.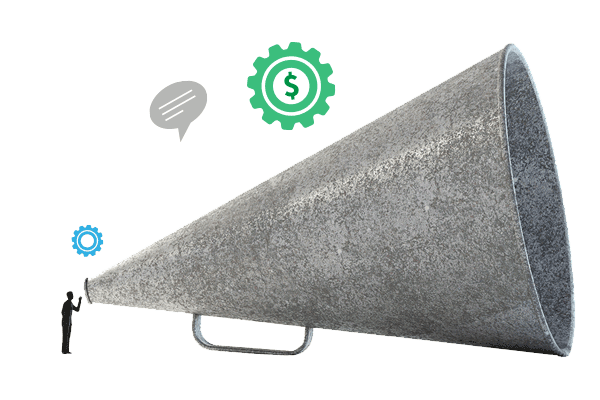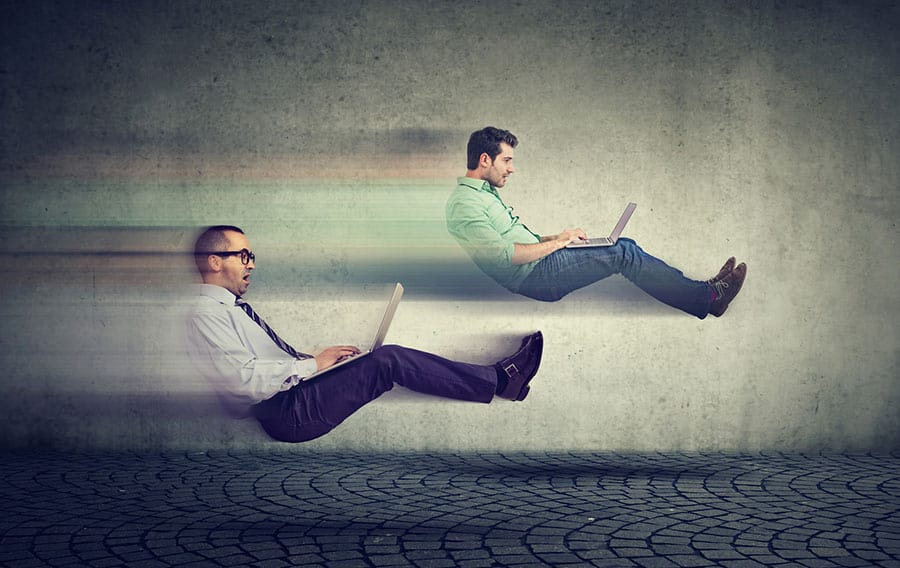 Turbo Charge Your Sales Cloud with Salesforce CPQ
Configure Products, Price Orders, and Generate Quotes... In One Click.
Here's Why Businesses Want CPQ
Slow sales process hindered by operation challenges.
Working from spreadsheets doesn't allow for collaboration; data is easily lost or out of date.
Existing systems are out of date or not meeting team needs.
Looking for a tool that is mobile-friendly.
Drive Revenue with Salesforce Maps
Does decreasing time spent planning, driving and tracking field activities sound good to you? Salesforce Maps™ is an all-encompassing visualization tool that optimizes appointment scheduling and planning based on account location, priority scheduling and sales rep. It also highlights new opportunities that are nearby anchor accounts to help sales maximize their sales route – and revenue.
On top of it all, with Salesforce Maps, sales reps can log calls, send emails, and create new events/tasks directly from the map for easy activity tracking freeing their time to focus on what they do best – sell.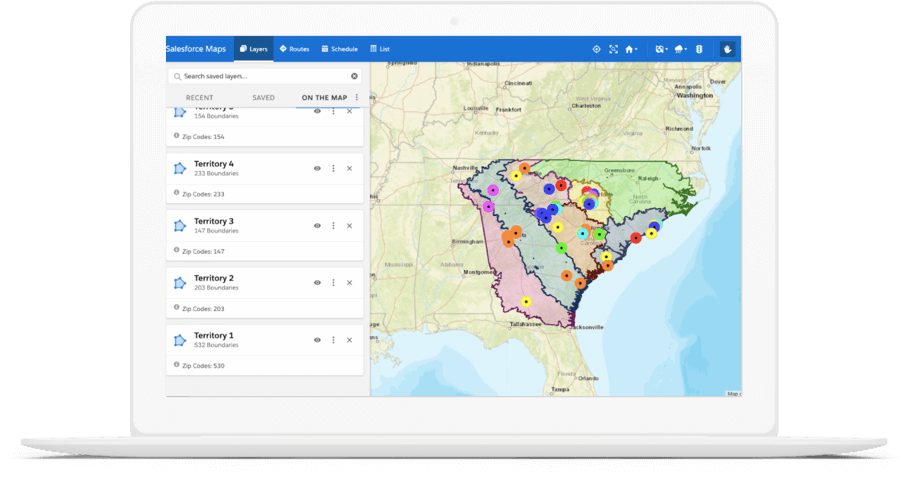 Without a doubt, Salesforce Sales Cloud is the most effective tool in your sales team's arsenal to help them shatter their sales targets and quickly achieve better margins - all while keeping your business data safe and secure.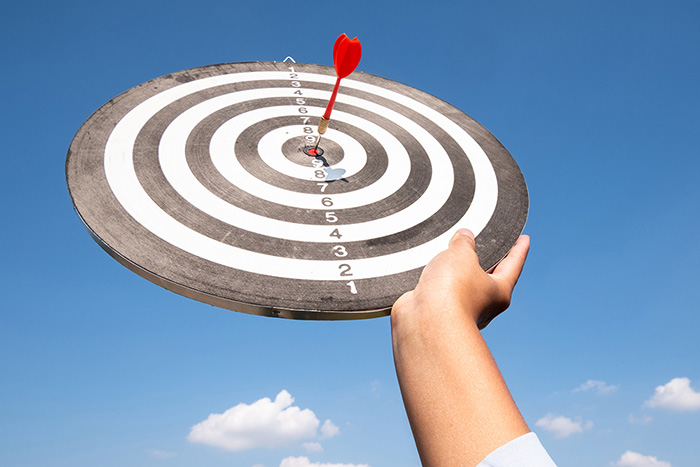 Whatever Your Goal...
Easier Relationship Management
Sales & Marketing Alignment
Pipeline Management with 360-degree Data Visibility
Predictive Sales / Forecasting
Reduce Costs and TIme to Gain Efficiencies
Don't let another quarter go by.