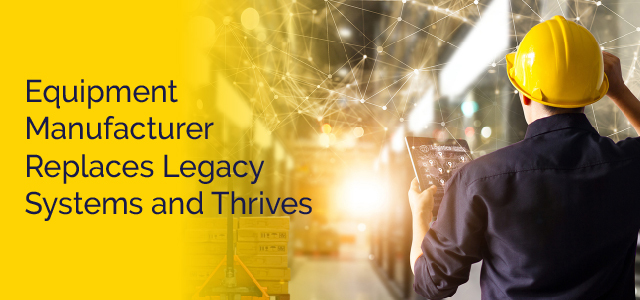 Equipment Manufacturer Replaces Legacy Systems and Thrives
Estimated reading time: 4 minutes
Residential Elevators is the premier electrical equipment manufacturer focused on home elevators. Their product is custom-built in the USA for the home in which it will be installed. Manufacturer Representatives manage projects from conception through installation. Their factory-trained elevator mechanics are the best in the business, and their world-class Service Department handles all services for the life of the elevator. This is why they need the best technology and Salesforce partners to provide employees and customers with exceptional service.
Why Did They Choose AdVic?
Already equipped with a legacy system that catered to their business needs, Residential Elevators needed a system that offered even more. Their legacy system had functionality around scheduling and mapping on mobile, however, AdVic® and Salesforce® offered an even better solution.
Luckily, Residential Elevators had a digital system that stored and maintained their data, however when they decided to pivot to a better system, Salesforce, they ran into the challenge of mapping the processes and the mapping of all the historical data that we had into a new system.
It is very common for organizations to undergo data migrations at some point in their development, and of course, poor planning and lack of resources contribute to slow user adoption, but AdVic prevents that.
Moving data from one place to another is challenging. It can be a costly, time-consuming, and complex venture. We do our best to ensure that this process is as seamless as possible by providing teams with the right tools to succeed.
Another challenge that many organizations face when undergoing digital transformation is stakeholder buy-in. For Residential Elevators, it is the same thing. With the help of AdVic, WebEx, and Zoom calls, we were able to continually sail through the process of the benefit that we're going to get at the end. Initially, the adoption rate was tough, but making it easy by having everybody trained and part of the process was impactful.
A View From Customer Service
With the help of AdVic, the customer experience has also advanced. Initially, the Customer Service team at Residential Elevators had a difficult time viewing customer data as a whole. Their new system allows a much better visual representation of the overall customer process and what the customer has done with them from start to finish. In addition, tying in some other ancillary components outside of Salesforce and integrating those into Salesforce has helped their team.
Efficiency in Business
Residential Elevators' biggest increase in efficiency comes from the mobile side, which gives their field service technicians the ability to do all their work on a mobile platform they call an "E tool," which is a mini laptop and can process the payments and everything right there from the phone, and has helped that process grow and evolve.
Before they used to have to pull out a small "E tool" kit, a small laptop, and do all of their work on that using a thick client that would integrate back into their home systems or would data sync at certain periods back into their home system, where this is more real-time, no real synchronization other than the app, of course, but this is a more real-time information strand that they get to see as they're going out to that customer's job site.
Efficiency for technicians also means efficiency and satisfaction for customers. Techs are equipped with customers' history with the company before even stepping on-site allowing them to be knowledgeable about the customer and their needs.
Where Are They Now?
As previously mentioned, migrating from one system to another is a challenge within itself, but when done right it can transform the way employees work for the better. The initial project of implementing Salesforce Service Cloud™ eliminated top pain points for Residential Elevators' employees, who once needed to key in 60+ job-related data points to close out the day, which increased productivity and accuracy. Their digital transformation also replaced manual keying and tracking once we implemented the Salesforce Service Cloud mobile app.
Residential Elevators is now seeing profound improvements with their new and improved CRM system. In the ever-evolving world of Salesforce, their technology is continuously seeing updates, new features, and more functionality that enables their business to progress.
---
Are you an electrical equipment manufacturer considering a Salesforce implementation? You will want to seriously consider a consultant who is not just interested in building your next project but wants to build your business for future success. The AdVic team is ready to start your project today. Reach us here.
Read More AdVic Customer Success Stories
Follow in a Reader