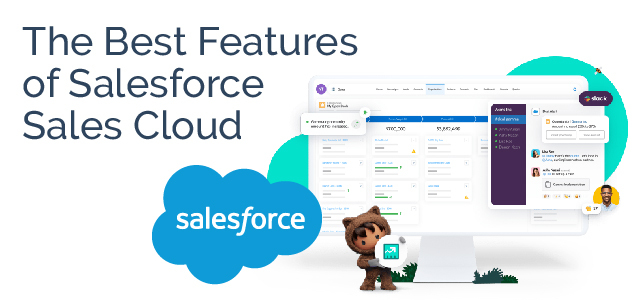 The Best Features of Salesforce Sales Cloud
Estimated reading time: 4 minutes
For those who don't know, Salesforce Sales Cloud™ – often referred to as the World's #1 CRM – provides a platform to manage end-to-end functioning of the sales department for companies. It offers everything that is needed, such as, logging product information, creating campaigns, managing customer contacts, triggering emails, reports and dashboard features, and creation of order and opportunities based on progressing deals with customers and much more.
It does so much, that most don't know where to start. Let's focus on some of the best features of Sales Cloud.
Increase Your Relationships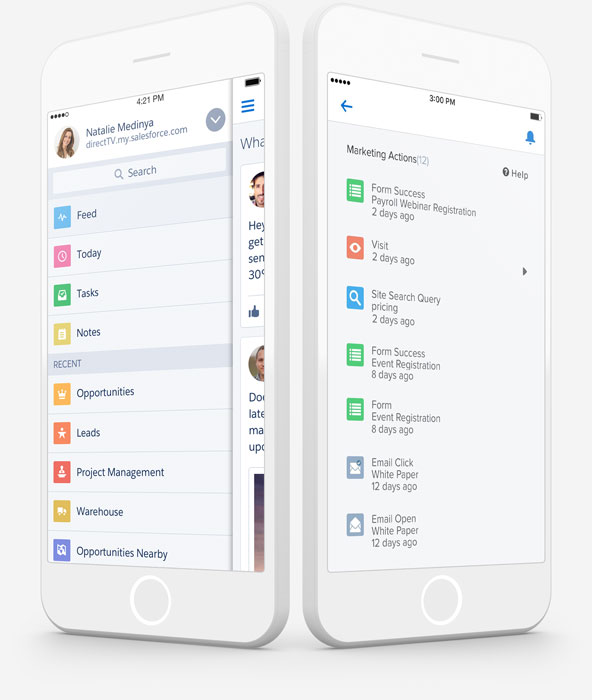 With Sales Cloud, your Sales team will win trust and close more deals with a 360-degree view into every customer, at every stage.
Account and Contact Management: Attain a complete view of your customers, including activity history, key contacts, customer communications, and internal account discussions. You'll also gain insights from social media sites such as LinkedIn, Facebook, and Twitter — right within your Salesforce® org.
Opportunity Management: Get a complete view of your sales team's deals with Opportunity Management. See stage, products, competition, quotes, and more. And best of all, stay connected to the people and information you need to close every sale.
Lead Management: Track your leads all the way to close, while continually optimizing your campaigns across every channel. Bonus Benefit: You'll also make smarter decisions about where to invest your marketing dollars.
Increase Your Revenue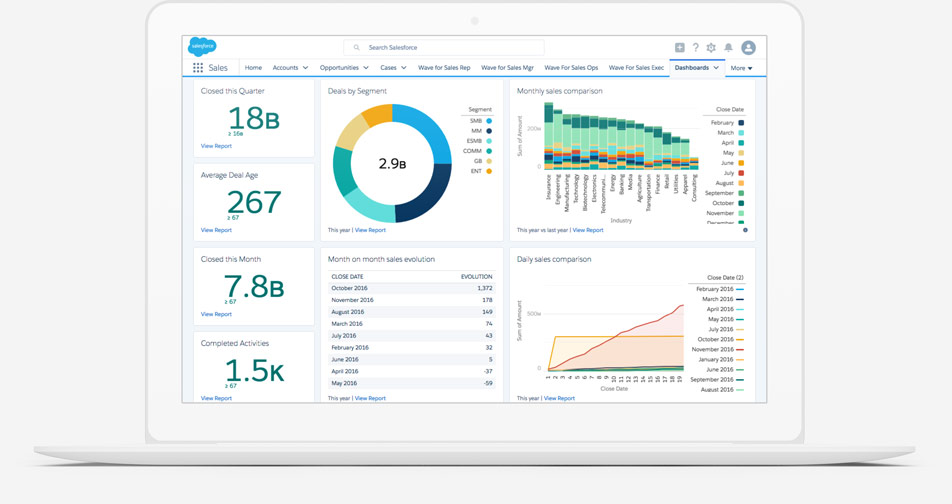 When you implement Sales Cloud, you will accelerate smarter business decisions with real-time intelligence.
Reports and Dashboards: Dashboards offer a real-time snapshot of your business at a glance. Dive deeper with detailed reports that anyone can create, plus access your reports and dashboards from anywhere.
Pipeline and Forecast Management: Maintain a real-time view into the health of your business. Stay up-to-speed on your team's pipeline, improve forecast accuracy, and do it all with the help of custom KPIs, in-line editing capabilities, and more.
Get the Best from Your Sales Team – From Anywhere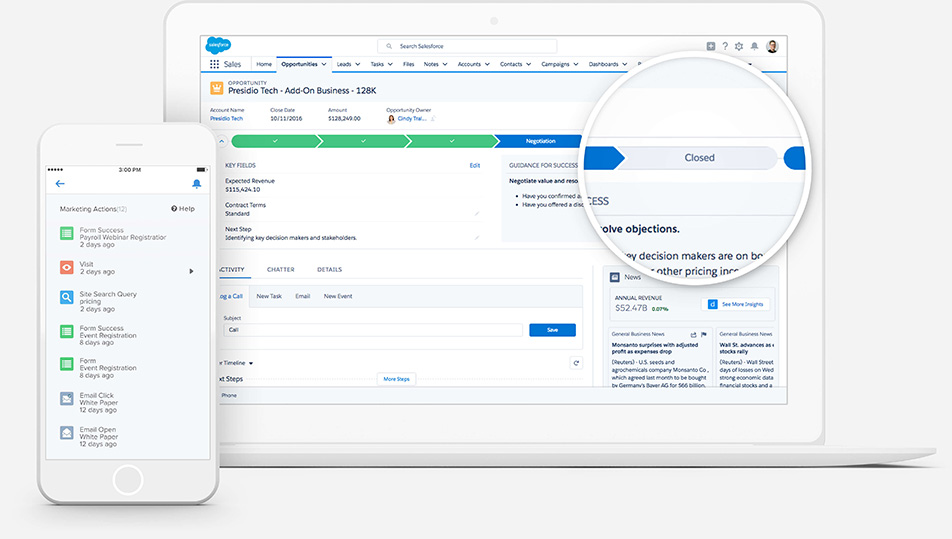 No matter the size of your company, all sales reps share one common goal — the desire to be a top performer. Salesforce's Sales Cloud software has features that can help your team to reach their goals.
Mobile: Salesforce Sales Cloud turns your mobile device into a portable sales office. You can log calls, respond to hot leads, work opportunities, or check dashboards, no matter where you are.
Process Automation: Use Visual Workflow to rapidly design and automate any business process with the ease of drag-and-drop functionality. And drive success with flexible approvals processes for deal discounts, expenses, and more.
---
Without a doubt, Salesforce Sales Cloud is an effective tool you can put in your sales team's arsenal to help them collaborate and manage their accounts so they can shatter their sales targets and quickly achieve better margins – all while keeping your business data safe and secure. Have questions? The AdVic Sales Cloud Consulting Team has the answers! Reach out to us today and start growing your sales tomorrow!
Related Resources:
Sales Cloud Implementation Best Practices
Sales Cloud Transforms Sales Operations
Follow in a Reader