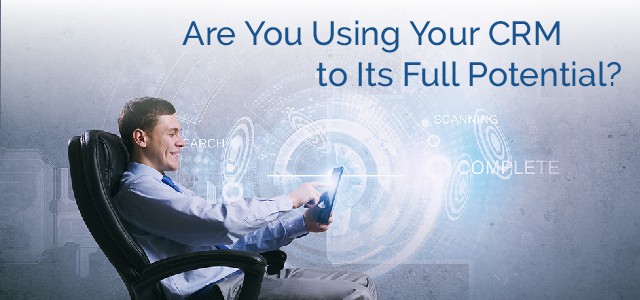 Are You Using Your CRM to Its Full Potential?
Estimated reading time: 3 minutes
If not, you are missing out on business evolution, connectivity, and so much more. These days, digitally-focused experiences that reflect current time, that are consistent, and that simplify the lives of users have become increasingly crucial to a businesses' bottom line.
Additionally, maintaining a healthy relationship with customers is an important aspect of today's digital-driven era, so the upkeep of your CRM software should be a priority. With an up-to-date Salesforce environment, you can provide employees and customers with innovative solutions and world-class experiences that drive revenue.
Perhaps it's time you considered a Managed Services solution for your business?
The 5 Benefits of Managed Services
Choosing a Managed Service Provider (MSP) can be a powerful decision when it comes to servicing your CRM system. Here are five benefits of improving your Salesforce experience with a Managed Services solution:
1. Integration Updates
Alterations and updates to your CRM does not have to be time consuming, scary, and messy. With a Managed Services provider, you can have your system updated while you focus on what matters – customers and strategic goals. Additionally, you can set goals or plan ways your software can accelerate your ever-changing needs.
2. Cost Control
Pay as you need with Managed Services. Managed Services Plan allows you to control the monthly or annual cost of your technology. This eliminates the hassles of hiring and training a full-time employee to cover these duties. Think of a MSP as an extension of your team, learning the ins and outs of your organization to optimize your software.
"To this day we still meet weekly with Ad Victoriam to think and explore more solutions.
We work together. This is not a project; this is a relationship. They are not a vendor; they are
a true partner who took the time to know our business. That is why we have continually
worked with them for more than four years. The Ad Victoriam team finds a way to work
within our system and makes things happen; they know solutions based on their knowledge
of our business and are positive, creative, and supportive in every way. We always feel valued."

– FLUX Pumps
3. Data-Driven Customer Satisfaction
A single source of truth establishes a personalized customer experience throughout the customer journey. A well-connected system significantly increases customer satisfaction with just a click of a button. With access to reports, and dashboards tailored to your needs, you will be able to make smarter decisions based on trends, opportunities, and issues that will enhance the customer experience.
4. Connect Systems
Connected teams and systems work together to not only simplify the employee experience but customer experience, too. Disconnected systems make it challenging for employees to provide customers with personalized experience as they do not have access to valuable data. When data is scattered across multiple systems, so is quality and dependability.
5. Compliance and Security
In this digital rules era, customers are depending on a personable, yet data-safe way to shop and explore, and employees are opting-in for work-from-anywhere flexibility. A Managed Service Plan can ensure employees and customers have the peace-of-mind that the integrity of their data is safe.
Remember, the MSP you choose should have the expertise, support, and solutions to help your business continue to thrive. So, if you're in need of a cost-controlled flexible, yet a full-service solution to fit your exact needs in the short- or long-term, talk to Ad Victoriam's Thrive Managed Services team today.
Related Resources:
AdVic Provides a Managed Services Solution
AdVic's Thrive Managed Services Program
Building and Maintaining Relationships Through Managed Services
Moving Your Business Forward with Salesforce Managed Services
Salesforce Managed Services Advantages That Control Costs
Follow in a Reader