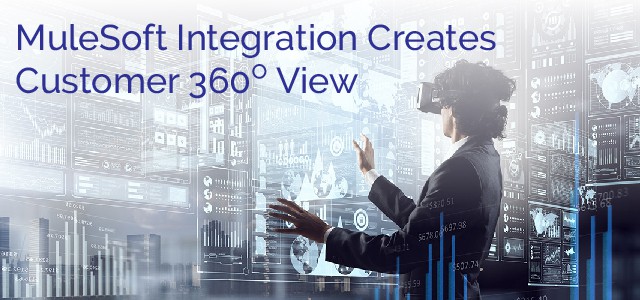 MuleSoft Integration Creates Customer 360 View
Estimated reading time: 3 minutes
The Client Challenge
An AdVic client's technology was lagging behind and they were becoming less and less relevant to their merchants. They had an antiquated, homegrown system called Business Platform (still in-service for now) that sorely needed a modern, more functional interface – and had a seamless mobile experience, too.
To get there, the client knew they had to start offering services to their merchants and their partners' merchants (B2B and B2C) to remain competitive. Specifically, the payment gateway provider had a wish list that included:
Supplying their customers with a device that swipes credit cards in their brick and mortar stores.

The ability to accept online transactions.

Offer self-service options to their merchants.

Implement modern APIs that allow them to do more for themselves and their customers.

Offer the latest touchless pay terminals.
The Back Story
Prior to working with AdVic, the client, a company that enables a global network of merchants to accept payments anywhere and easily manage all on one platform, had executive advisors recommended that they have a road-mapping strategy to help them securely do business in multiple channels including online, mobile, and in-person.
As it turned out, one of those executives had worked with AdVic on a previous project and led them to contact AdVic to implement their needed integrations.
Here's a look at the solution AdVic delivered.
The AdVic Solution
The AdVic strategy for the client was to implement Salesforce® and to use MuleSoft® to integrate Salesforce with their backend systems and use Salesforce as a system of engagement with a Customer 360 view. That way, all of their merchants can log in and see all of their transactions, see what plan they are on, onboard quickly, request equipment, etc.
There were also numerous actions set up in Service Cloud that helped the client's' merchants to deflect cases – allowing the merchants to solve their issues quickly with the resources made available – before they had to pick up the phone and call somebody or send an email or submit a case through the portal.
The truth is, the client was able to do all of those things in the past. However, by leveraging Salesforce, they had the ability to use MuleSoft to integrate their current system with a much more modern automated system with a robust interface that instantly garnered them the accolades of their merchants and saved the company money, too. And best of all, with the impressive capabilities of MuleSoft along with AdVic's experienced team, the client began reaping the benefits of the system within just a few short months.
Are you considering a Salesforce and MuleSoft integration? You will want to seriously consider a consultant who is not just interested in building your next project but wants to build your business for future success. The AdVic team is ready to start your project today. Reach us here.
Related Resources:
How Salesforce and MuleSoft Create a Seamless Customer Experience
What Can MuleSoft Do for Your Salesforce Org?
MuleSoft Composer's Ease of Use Reduces the Need for IT
Follow in a Reader