B Corporation
For Purpose, Not Profit
We were founded with a commitment to being a different kind of company. A company rooted in sound ethical practices, a company that treats people with dignity and its community with care – it's who we are. As we researched B Corporations, we learned that their views, values and pledge to a greater good mirrored our aspirations. We needed to be part of this amazing group. That is why Ad Victoriam Solutions spent two-years solidifying our dedication to doing good for the world. Today, we are thrilled to be a Certified B Corporation®.
The rigorous certification process compelled us to look deeper into our business. To earn our B Corp Certification, our passionate team, along with five talented MBA students from UGA, examined our business practices, developed new ways to increase our dedication to social and environmental causes, and implemented solutions throughout our corporation to achieve an even higher standard of doing business. Now, our success is not just judged by profits, but also by how we use our talents and resources to have lasting positive effects on the world.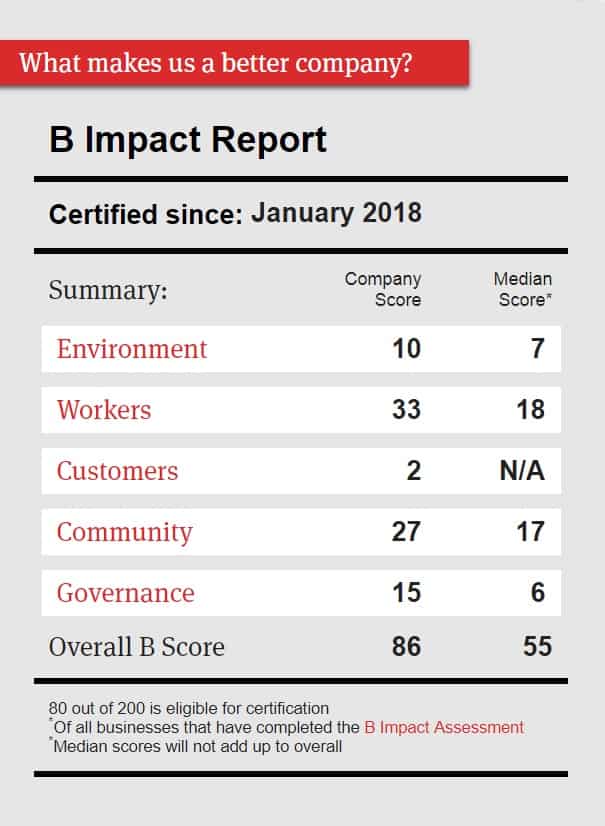 Good Solutions for the World. Ad Victoriam Solutions.

"We want to be known as much for our philanthropic work as we are for our core business.
We did it by dedicating endless hours in combination with patience and perseverance, and we became the company we set out to be."  Nathan Stuck, Project Champion