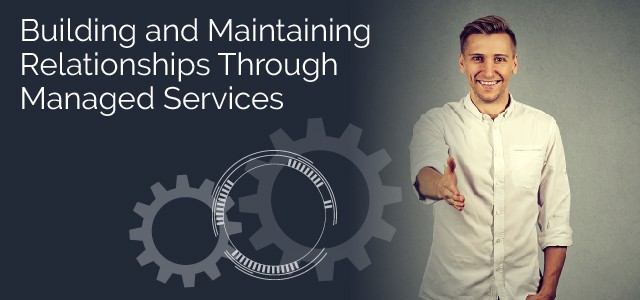 Building and Maintaining Relationships Through Managed Services
Estimated reading time: 4 minutes
Continued enhancements of Salesforce® keeps technology inline with business strategy – it's a vital part of staying relevant and scalable. Knowing what needs to be done, and when, is a challenge. Here is how Polyglass stays relevant and on target. 
The Back Story
Polyglass manufactures and installs cutting edge roofing and waterproofing products that often exceed the expectations of their customers. Their unique product speaks for itself. However their underperforming homegrown system hindered their service and sales ability to excel. With manual, broken, and time consuming processes, it was time for a digital transformation. 
Initial AdVic-Led Project
In need of a solution that provided reps with efficiency, Polyglass contacted AdVic to transform their technology. To boost productivity and simplify complexities in the everyday lives of their reps, a multi-cloud solution was implemented. With the help of AdVic, roof inspection appointment times decreased a total of 75%, and reps were rewarded with flexibility when utilizing Salesforce Mobile™ to capture, edit and add aerial view to work orders – amongst other things – which was an overall win.
The efficient and Salesforce-focused team that is provided to Polyglass on a monthly basis, creates a flawless environment for sales to run their day-to-day operations. It allows them to succeed in their goals and to focus on the needs of their customers and contractors.
Extended Relationship Formed
When it comes to the ever-evolving world of Salesforce, updates, tickets  and customizations are unavoidable. Over the years, the AdVic team has built a genuine relationship with Polyglass, much like an extended employee. We understand the ins and outs of their business from project implementation, continued discovery, and frequent engagement. Maintaining Salesforce can be time consuming to team members, and can also waste resources and productivity. This is where AdVic comes in.
With a mighty and multidimensional tool like Salesforce, it is usual for companies to underutilize their platform. However, with actual maintenance and support from AdVic, that is not the case for Polyglass. With a combination of Salesforce expertise and an understanding of business expectations, we provide Polyglass with Managed Services that propels business for them every day. Our consultants have conducted a multitude of discovery sessions, and onsite visits that educated us on the right updates that have made existing processes faster.
Hassle-Free Enhancements
Salesforce releases new highlights three times per year where clouds are revamped with new features. As time goes by and business evolves, these features can enhance consumption by sales teams. Since Polyglass' initial project three years ago, Salesforce improved in ways that greatly benefit their daily routine. As an example, we have updated their Field Service Process checklist and photo uploads. This once time-consuming task is now automated and less tedious. 
Our Salesforce connoisseurs understand the Salesforce platform inside and out and are certified to help you with anything from updates, to bugs, to integrations, and more. When a Conga update was administered at Polyglass, reps were empowered to send more dynamic and templated notifications to their contractors with just a click of a button instead of building out each document. 
Salesforce and MuleSoft® Managed Services by AdVic empowers Polyglass by ensuring an efficient and modernized platform. It also equips them with a partner that understands their business needs and that has the resources to execute all things Salesforce. Also, with our instruction, blogs and podcasts resources readily available, Polyglass is equipped with the knowledge to understand and use Salesforce to its full potential.
Thriving businesses are agile, scalable, and continually innovate to serve their customers. Based on industry best practices and the latest Salesforce® and MuleSoft® advancements, AdVic's Salesforce and MuleSoft Managed Services Program keeps your cloud-based software in alignment with your processes and goals – often at a lower cost than one employee – so your business can thrive. Let's talk about ways your business can start thriving today!
Related Resources:
Salesforce Managed Services Advantages That Control Costs
AdVic's Thrive Managed Services for Salesforce Program – Podcast
Moving Your Business Forward with Salesforce Managed Services
Subscribe to the AdVic Salesforce Blog on Feedly: