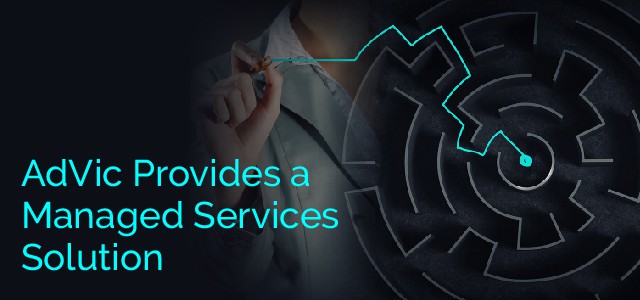 AdVic Provides a Managed Services Solution
Estimated reading time: 3 minutes
As the world changes around us, it is important to utilize the best technology to connect with customers in a way that fits their expectations. To that end, AdVic recently assisted a nationally-known home builder and seller of energy-efficient homes in having access to the necessary tools to satisfy customer needs.
For the initial project with this client, AdVic enabled functionality in Salesforce Lightning™ to improve efficiencies, increase ease of use, and create data visibility to accelerate the sales process. As a result, the relationship advanced into a strategic partnership, whereby the client continues to rely on AdVic as an extension of their business today.
Platform Thrives with Managed Services
In an effort to have an easy transition during the post-go live phase, this client signed their first-annual managed services agreement with AdVic, which is now on it's third renewal.
In the beginning, the client managed their platform in-house with their own Salesforce admin. Once their admin went on maternity leave, AdVic was hired for managed services. While covering for their Salesforce Admin, solutions to effectively enhance the use of their Salesforce platform were identified. With direct access to this information, leadership was able to make smart decisions based on findings to maximize their platform usage.
Understanding the client's business allowed AdVic to identify additional features, security set-ups, and to overcome roadblocks. Along with maintenance, Tableau CRM™ (formerly known as Einstein™) was implemented to customize dashboards to meet business objectives enabling projections, advanced forecasting, marketing, page components and more.
After reviewing possible solutions for providing the best service in the course of a pandemic, AdVic and the client generated a plan and executed it. The client now has safe measures to satisfy customers. Providing virtual tours and a virtual space to collaborate with customers, the client is still able to personalize homes to their customers' liking.
Throughout our partnership with the client, AdVic has filled in as their admin ensuring ideal performance from their system, providing upgrades and enhancements. Now equipped with marketing, sales, and service insights on one platform, the client can ensure a personalized, seamless experience for their customers.
Thriving businesses are agile, scalable, and continually innovate to serve their customers. Based on industry best practices and the latest Salesforce® and MuleSoft® advancements, AdVic's Salesforce and MuleSoft Managed Services Program keeps your cloud-based software in alignment with your processes and goals – often at a lower cost than one employee – so your business can thrive. Let's talk about ways your business can start thriving today!
Related Resources:
Salesforce Managed Services Advantages That Control Costs
AdVic's Thrive Managed Services for Salesforce Program – Podcast
Moving Your Business Forward with Salesforce Managed Services
Follow in a Reader