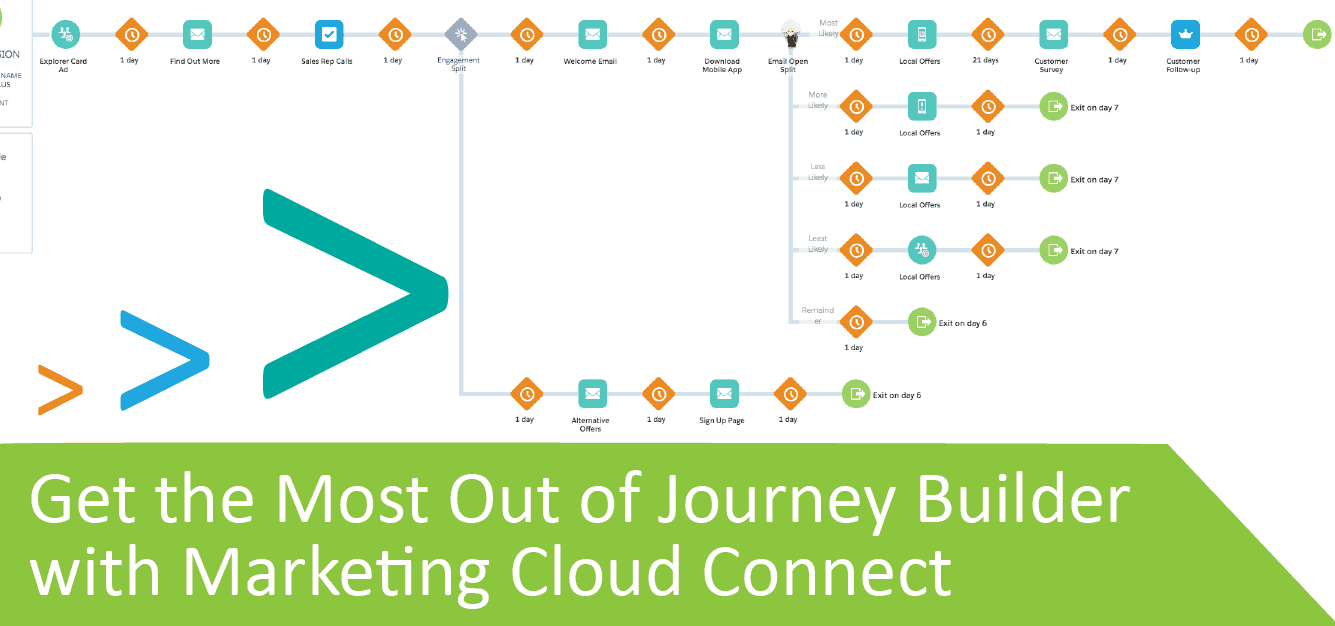 Get the Most Out of Journey Builder with Marketing Cloud Connect
Marketing Cloud is a very powerful Marketing Automation platform. Alone, it can do great things, but when you use Marketing Cloud Connect with Salesforce Sales Cloud or Service Cloud, you have just opened up a new range of automation options.
Marketing Cloud Connect gives marketers the ability to utilize the Standard and Custom Objects for Salesforce right within Marketing Cloud. Some of the top Use Cases for utilizing your Salesforce Data within Marketing Cloud are via the use of Journey Builder. Journey Builder within Marketing Cloud allows for amazing customization and automation of guided messaging and updates for the benefit of your target audiences.
Journey Builder Example Use Cases
Once you have connected your Marketing Cloud instance with Salesforce utilizing the Salesforce best practices seen here, you are set to fully utilize the Salesforce Journey specific activities and entry sources.
Pro Tip: If after you successfully set up the Connector to Salesforce within Marketing Cloud, and you do not see the Salesforce activities in the Journey Builder Canvas, submit a support ticket with Marketing Cloud support and they will enable it.
Salesforce Data for Journey Builder Entry Source
One of the biggest Use Cases for using Salesforce Data as a Journey starting entry source is for a Welcome Journey. Since Salesforce Data Entry looks for any new records created and or updated from Salesforce, it is a perfect trigger point to send newly created Leads down a series of welcome emails to introduce them to your story.
Salesforce Campaign Entry Source
Does your company use Salesforce Campaigns to drive marketing goals? The Salesforce Campaign Entry source for Journey builder will allow you to send newly created Campaign Members down a journey when they are created/or added to a specific Salesforce Campaign.

Decision Splits
Within Marketing Cloud Journey Canvas there are some very powerful flow controls and one that really helps tailor your journey to target specific leads or contacts is the Decision Split. When Marketing Cloud is connected to Salesforce, the Decision Splits have all new power to look at the related Objects based on your Journey Entry Source.
If you are sending new Leads created in Salesforce down a Welcome Journey, and you want to split the Leads into paths based on the live Lead Status in Salesforce, you can do so with the Contact Data > Salesforce Data.
On the Decision Split, select the Contact Data Attribute and drill into the Salesforce Object you are looking to reference. Once on the Object, such as Lead, select the field to make decisions from. The Lead Status is a great field to send different emails based on their status in the sales path. Using Decision Splits to effectively route your subscribers down targeted paths is a great way to personalize their communication journey.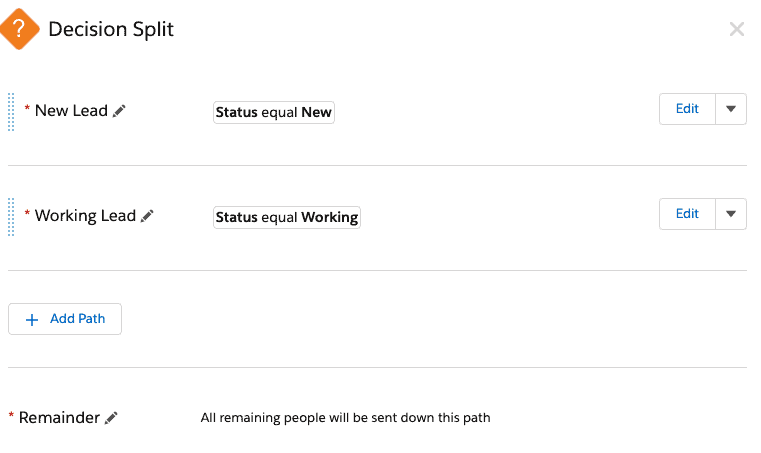 Sales and Service Cloud Journey Activities
Once Salesforce is connected to Marketing Cloud within the Journey Builder Canvas, you should see nine Sales and Service Cloud Activities. These Activities directly update or create records in Salesforce. These Activities are an extension of the workflow automation found within Salesforce and they leverage similar wizards to set up powerful automation options.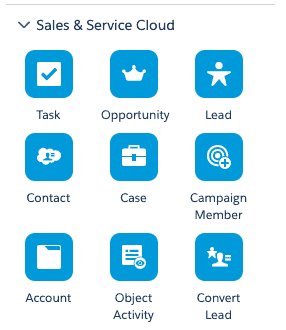 Additionally, some of the Top Sales and Service Cloud Activities are the Task, Object Activity, and Campaign Member.
Task Activity
A top Use Case for the Task Activity is to use it to notify a Sales rep or Salesforce user to take action based on interaction within a Journey. For example, you can send a subscriber an email using the email send option in Journey Builder, then set up an Engagement Split to monitor if the subscriber opened or clicked on a certain call to action in the email. If the subscribers did click or open the email, you can place a Task Activity to create a Task in Salesforce on the Salesforce Record to have a sales rep give the contact a call to follow up on the sale.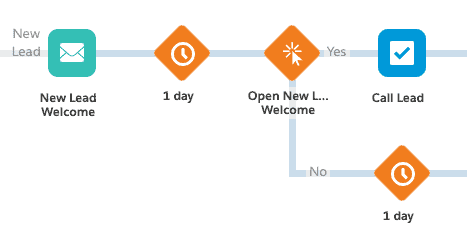 Object Activity
The Salesforce Object Activity Journey Builder Activity allows marketers to create new Salesforce Objects right from a Journey Path. These Objects include Standard and Custom Objects. An example of how this could be impactful is that you could create a scoring system based on if a subscriber opens an email. Create a Custom Object to track points and create a point record on the Contact or Lead and use Salesforce to summarize these related records. There are many other Use Cases to create Salesforce Objects from marketing, and the possibilities are endless or maybe just limited to the Salesforce Objects you have.
Campaign Member Activity
Marketing Cloud does not have a native way to link Journeys together. However, insert Salesforce Connector and you instantly have the ability to add the Salesforce Activity: Campaign Member. When you add this Activity to a Journey Path, it allows you to create a Campaign Member and assign that subscriber to a Salesforce Campaign. You can then use the Salesforce Campaign Entry Source to send that newly created member down a new Journey, thus connecting Journeys for even more automation potential.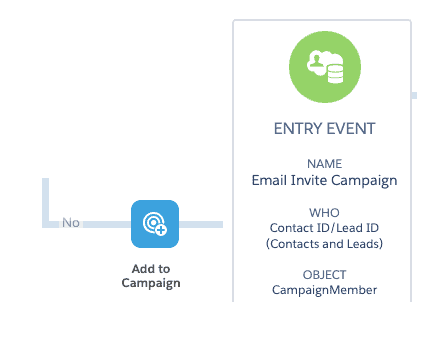 Looking to gain a competitive advantage over the competition through automation? Salesforce's Marketing Cloud™ can benefit businesses of all shapes and sizes if correctly implemented into your organization, and Ad Victoriam's certified consultants will skillfully guide your business through the entire implementation process. Let's get to work today!
Related Article
Salesforce Marketing Cloud Highlights
Subscribe in a Reader