Marketing Cloud implementation, integration, training and consultation services from a certified Salesforce Consulting Partner
Looking to gain a competitive advantage over the competition through automation? Salesforce's Marketing Cloud™ can benefit businesses of all shapes and sizes if correctly implemented into your organization. This innovative marketing automation platform can help your business expand its customer base by providing a toolbox of creative features to assist in, including:
Attracting prospective customers
Nurturing leads
Building custom email campaigns
Social media marketing
Predictive analytics
Here at Ad Victoriam Solutions, our outstanding reputation as a top-rated Certified Salesforce Consulting Partner has spread well-beyond our headquarters in Atlanta, GA. The secret to our success? For starters, our extensive experience with the Marketing Cloud, our deep knowledge of Salesforce solutions, and our unique hands-on approach when partnering with small, medium and large businesses across the nation to solve their technology challenges.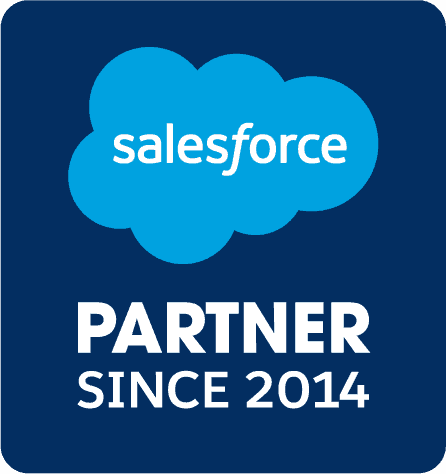 Ready to for personalize strategies and tactics to achieve your marketing goals?
Customer Victories - Salesforce Marketing Cloud Services
"Ad Victoriam was extremely responsive and professional during our [Marketing Cloud] implementation. Our use cases for the system required a lot of customization, and their team made it easy to make our needs reality."
What Does the Salesforce Marketing Cloud Do?
Terms like automation and customization aren't often paired together, but those words perfectly describe the core capabilities built into the Marketing Cloud customer relationship management (CRM) platform. Every user or visitor is a different individual, and creating a unique marketing approach tailored specifically for each one can drastically boost your conversion rate success.
Salesforce's Marketing Cloud allows businesses like yours to personalize user experiences across every channel under one comprehensive platform through event-triggered actions. How does this work? Say, for example, a customer joins your email newsletter. With the Marketing Cloud implemented, it might be triggered to automatically respond via a custom welcome message to the new visitor or update an existing customer's contact record.
And because the Marketing Cloud is connected to the Salesforce platform (including the Sales Cloud® and Service Cloud®), each event can be a coordinated effort that provides a more unified, professional marketing experience overall.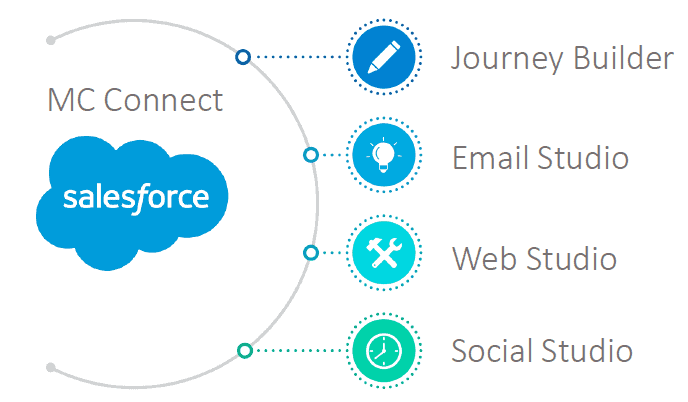 Why Hire Our Salesforce Consultants for Your Marketing Cloud Implementation?
As a Salesforce Consulting Partner, our cloud and analytics experts understand the intricacies of the Force.com platform. We solve problems, simplify complexities and integrate technology so it does what our clients need it to do, exactly when they need it done.
970+ projects
Established 2014
Top 40 Global Salesforce Partner
5 out of 5 Customer Satisfaction Rating
100% U.S. based team of 80+ (and growing)
Headquarters in Atlanta with Teams Across the U.S.
As a trusted adviser, we partner with our clients at all levels - executive to technical - to create an achievable plan for discovery, implementation, adoption and training. We customize our approach to suit client processes for increased efficiency, accelerated productivity and sustainability utilizing Salesforce® - the world's most powerful unifying platform.
Continue Learning About Salesforce Solutions