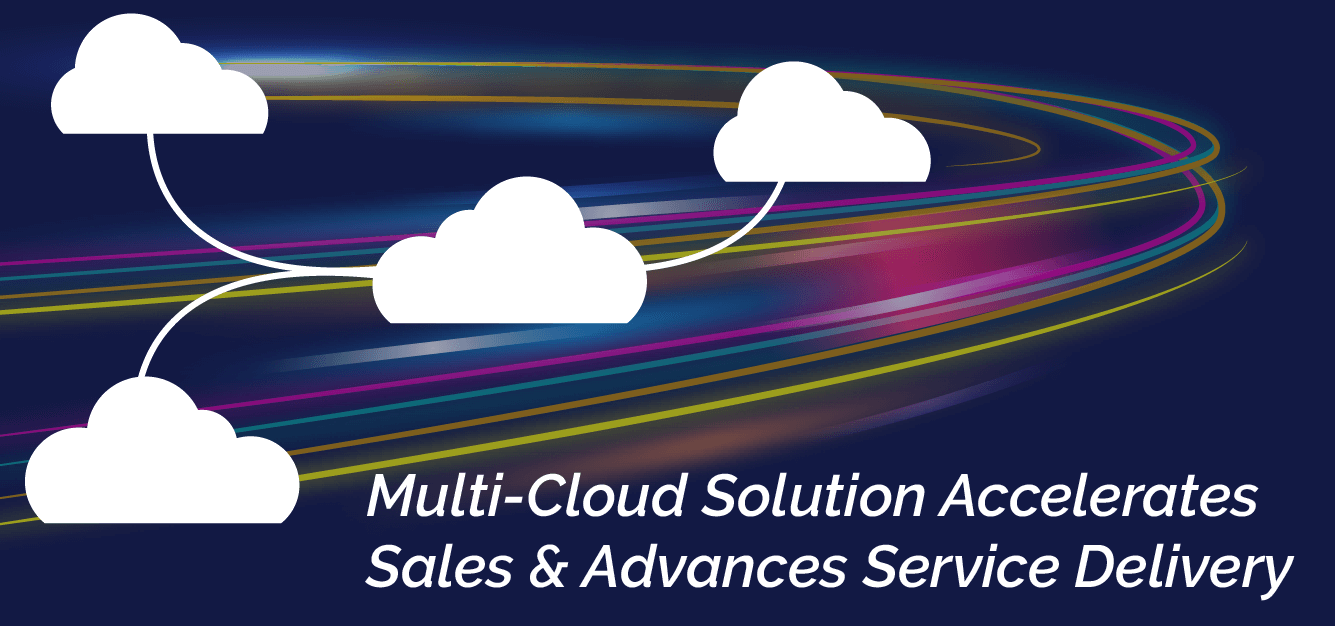 Multi-Cloud Solution Accelerates Sales & Advances Service Delivery
When the nation's premier commercial refrigeration equipment manufacturer contacted Ad Victoriam for their much-needed technology solution, they were looking to fulfill a strategic plan that would ensure that they could shore-up their existing marketplace gaps, gain 360-degree data visibility, automate tasks, and increase their competitive edge.
In addition, this manufacturer wanted a unified sales and service management platform that integrated with their ERP and a robust eCommerce system.
What they needed – and the AdVic consulting team implemented for them – was a multi-cloud Salesforce® system.
The Salesforce Multi-Cloud System Solution
Our client's multi-cloud system solution consisted of Salesforce's Sales Cloud™, Service Cloud™, B2B Commerce™, and Pardot™(for executing marketing initiatives), plus integration with their ERP, CTI, payment gateway system, tax calculator, and Google Analytics.
Here's an overview of what AdVic's Salesforce multi-cloud solution accomplished for this manufacturer:
Sales Cloud
Eliminated email tracking of asset warranties and quotations with an integrated system where all reps can now view and manage customer purchases, warranties, and quotations.
Developed efficient lead capture and tracking methodology illuminating the potential business opportunities previously lost due to process gaps. Opportunity time tracking was implemented, expediting the quotation to close the process.
Service Cloud
Unified service team and processes on Service Console, enhancing consistent and higher quality customer service based on real-time, comprehensive data.
CTI integration propelled repair call processing by triggering account information and Milestones for SLA's, upon call connection.
Built custom components to expose contractor location through a visual map, speeding dispatching based on proximity.
B2B Commerce
Replaced the manual order entry process with the implementation of a fully branded, device-responsive eCommerce store to drive sales.
Benefits of a Multi-Cloud Solution
Developing a multi-cloud approach can be a huge benefit for many businesses that rely on the cloud for critical parts of their technology infrastructure. Here are just a few of the benefits of a multi-cloud strategy.
A unified 360-degree view of your customer.
Interact with your customers via their preferred channels.
Reach your customers when they want to be reached.
Gain insights about the products your customers are buying and how they want to purchase them in the future.
Adapt better to your customers' needs.
Flexibility and scalability
Robust security
And when it comes to the Salesforce Clouds, the possibilities to integrate them are endless and less challenging than using piecemealed systems. For instance, you can launch different processes from different clouds, plus it's much easier to have them talk to each other.
Ad Victoriam's multi-cloud Salesforce implementation and integration consultants empower organizations with custom planning that gets you the most out of your full suite of business applications. Think a multi-cloud strategy will work for your business? Let's find out! Simply fill out the brief form below, or contact us here.[/vc_column_text][/vc_column][/vc_row][gravityform id="16″ title="true" description="true" ajax="false"]
Related Cloud Solution Articles:
Sales Cloud Implementation Best Practices
Manufacturing Cloud Aligns Sales and Ops
Health Cloud: The New Payer Data Model
Subscribe in a Reader