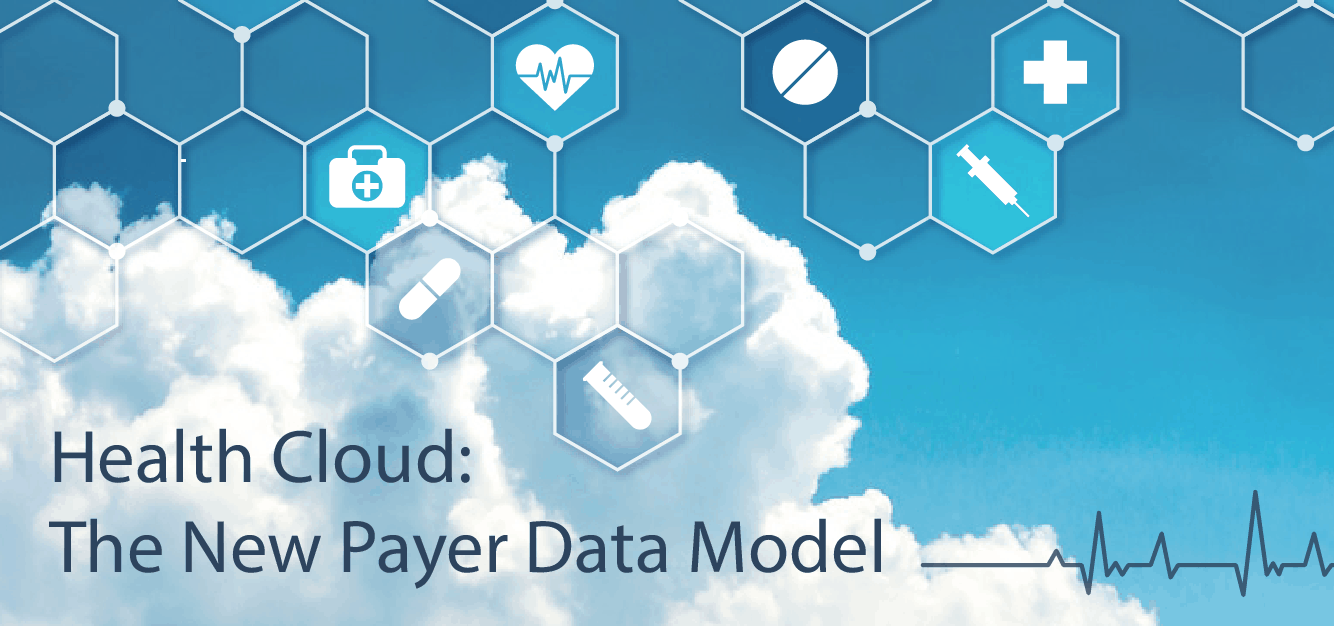 Health Cloud: The New Payer Data Model
Built on the world's #1 CRM platform, Salesforce's Health Cloud solution is quickly becoming the new payer data model. Why? It offers a complete view of members in a single dashboard, driving productivity for service agents and clinical professionals. Simply put, the insurance market is recognizing the urgency that it needs to adapt to today's smart, data-driven marketplace.
Salesforce® first introduced Health Cloud in 2016 to transform the way healthcare and life sciences organizations connect with patients. In 2019, Salesforce continues to expand the power of Health Cloud with features specifically built for the health insurance industry. This allows companies to engage with both members and providers in smarter and more efficient ways. Here's how it's done, including examples of "better outcomes."
Transforming Business Operations
Health Cloud transforms business operations with an insurance-specific data model that simplifies the integration of systems of record — including benefits, claims, and authorizations — into one place. This drives more productivity for service agents and clinical professionals. With all member information in a single dashboard, payers are able to work faster and smarter. In addition, they better understand each member's needs. And that includes whether they are in the call center or in the place of service, and from any device.
The Better Outcome: A payer today often needs to log into multiple systems to research different aspects of a member's claim for an upcoming procedure. With Health Cloud, they can now see all of the member's prior authorization and information about the procedure in one place. That allows payers to serve both members and providers quickly and efficiently.
Better Streamlined Workflows
Healthcare requests — that might include prior authorizations, admissions, and appeals — can be now be streamlined through guided, collaborative, and measurable workflows directly within Health Cloud. Agents, clinical professionals, and medical directors are able to deliver more personalized and appropriate care in a more cost-effective way.
The Better Outcome: A provider previously treated a member who needed surgery had to submit a prior authorization request to the payer. Often times that meant the provider had limited visibility into its processing. Now, with Health Cloud, the provider and member have the ability to easily view the progression and status of the request. That reduces any stumbling blocks or delays. Once a care request is approved, tasks are triggered automatically for case management based on the diagnosis or service code within Health Cloud.
Strengthen Member Engagement
With Health Cloud, payers can create customizable, interactive and highly personalized digital journeys for members, helping develop stronger relationships by overcoming barriers to care and increasing access to clinical and support services. Members can easily access their insurance plans, receive care alerts via their mobile device and connect with clinical professionals and care managers using email or text messages.
The Better Outcome: A case manager can proactively engage a member to arrange home care, rehab, and follow up hospital visits related to their procedure or service through the member's preferred form of communication. Doing so advances their goal of driving optimal member outcomes.
Payer Educational Opportunity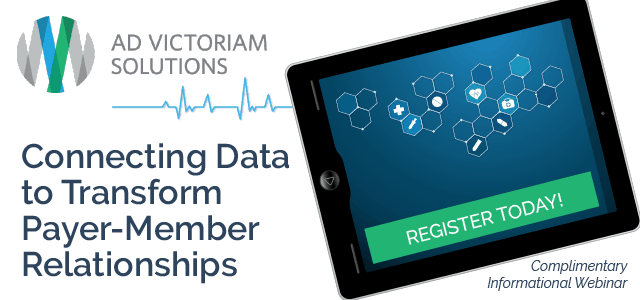 Ad Victoriam recently presented a webinar for payers, "Connecting Data to Transform Payer-Member Relationships," during which attendees learned:
How connected member data can enhance your sales potential and member satisfaction.
Ways a modern system user interface can decrease training times and enhance the agent experience – increasing employee engagement.
How to invigorate marketing when data is no longer siloed.
Interested in learning more about how Salesforce Health Cloud can transform your business operations and increase member engagement? Contact Ad Victoriam's Health Cloud consultants quickly by clicking here.
Subscribe in a reader