Salesforce & MuleSoft Managed Services
DON'T JUST SURVIVE - THRIVE!
Thriving businesses are agile, scalable and continually innovate to serve their customers. Based on industry best practices and the latest Salesforce and MuleSoft advancements, our Managed Services for Salesforce program keeps your cloud-based software in alignment with your processes and goals so your business can thrive.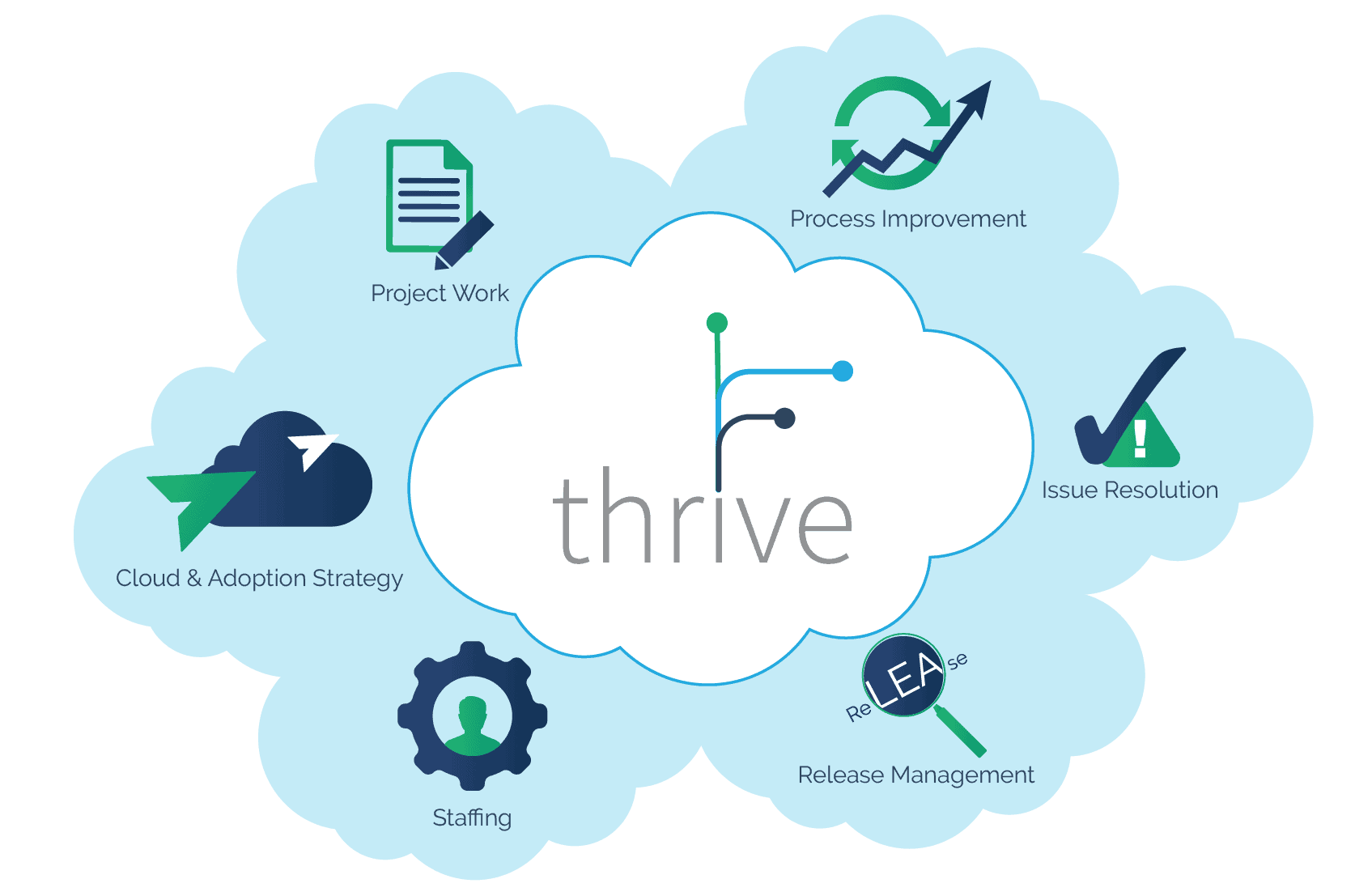 Why Work with the AdVic Thrive Managed Services Team
Skills Sets
Certified team with expertise in data governance, analytics, reporting, system automation, custom development, and integrations – often at a lower cost than one in-house professional.
Transparency
With our monthly reports and weekly scheduled calls, we keep you abreast of each milestone and clearly communicate your projects' status. 
Innovation
Leverage proven strategies & tactics from other businesses and verticals to innovate, solve your challenges, and create new opportunities.
Flexibility
Flexible services with monthly package options – we provide the type of services you need when you need them, and if you don't, your unused hours roll over to the next month.
Accessibility
Your Salesforce and MuleSoft consulting team is always available to support your needs – your project doesn't stop because somebody goes on vacation. 
Staffing
Finding and retaining experienced professionals is not easy. Salesforce and MuleSoft professionals are hard to hire in today's competitive marketplace. 
Ready to Learn More?
Our Thrive Managed Services for Salesforce and MuleSoft will help your business flourish. Complete the form to learn more about our services and managed services packages.