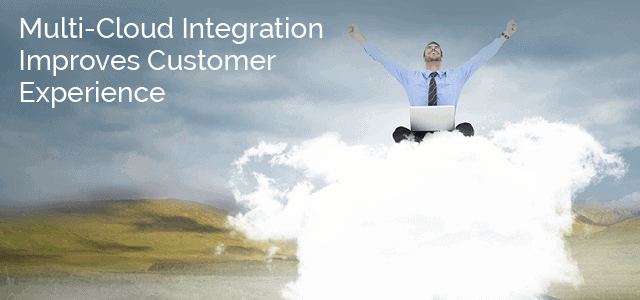 Multi-Cloud Integration Improves Customer Experience
A leading behavioral health company that focuses on chronic to acute health conditions recently contacted the Ad Victoriam Solutions Multi-Cloud Team because they were in desperate need to enhance their internal team efficiencies, while also finding a way to improve their customer experiences. They did their homework and found out about our deep multi-cloud experience, and our years of expertise with EAP's (Employee Assistance Programs).
The Client's Quandary
This health sector company's difficulties centered around their inability to work efficiently and effectively with their legacy case management system. They knew it was holding back their productivity, as it was clunky, slow, and required a lot of work arounds, plus it also had search and security limitations. They reached out to Ad Victoriam, not just based on our multi-cloud experience, but for our expertise with EAP's.
The AdVic Multi-Cloud Fix
Implementation of Salesforce's Health Cloud™, Sales Cloud™, and Service Cloud™, plus Shield Platform Encryption & Event Monitoring, along with the integration of phone and chat apps, made a significant impact on their business. AdVic's resolution specifically included:
Migrated more than 200K case records/fields from multiple tables into Salesforce® after an extensive data cleansing process which significantly increased data integrity and usability.
Configured Sales and Service Cloud enabling clients to decrease reliance on manual process for safety screenings and customer questionnaires.
Built custom provider ranking and search functionality, which displayed best-fit providers based on geographic location (point to point rather than Zip Code-based), feedback, gender, and session allotment/utilization, etc.
HIPAA-compliant safeguards established, including password-protected authorization sheet transfer (Salesforce to Provider), and security event monitoring to quickly detect breaches.
Linked people records to families through Health Cloud's Household functionality to establish patient/family record access levels based on patient permissions.
Tailored dashboards by client to furnish service utilization data to each customer.
Ad Victoriam's multi-cloud Salesforce implementation and integration consultants empower organizations with custom planning that gets you the most out of your full suite of business applications. Think a multi-cloud strategy will work for your business?
Let's find out
! 
Introducing Service Cloud Accelerator from Ad Victoriam Solutions
Related Articles

Multi-Cloud Solution Accelerates Sales & Advances Service Delivery
Making Smarter Decisions with 360-Degree Data
Data Migration & Salesforce Platform Enhanced in Two Months
Subscribe in a Reader