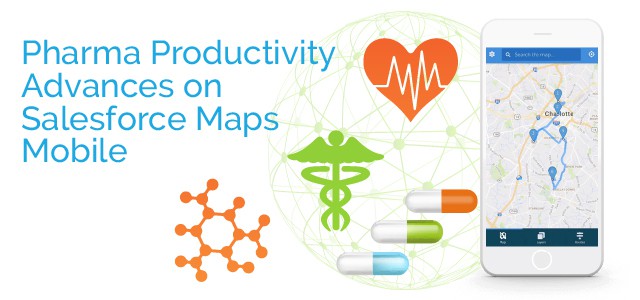 Pharma Productivity Advances on Salesforce Maps Mobile
Estimated reading time: 3 minutes
Growth within the pharmaceutical industry is inevitable. Every year, the world of pharma grows 7%, which is expected to score billions of revenue dollars. While the shift in focus for pharma sways between vaccines and new drugs, their challenges tend to persist.
However, using cutting-edge technology with mobile access and artificial intelligence, such as Salesforce Maps™, empowers pharmaceutical reps to engage with customers, data, and projects in an insightful way. Here's how…
Pharma, Meet Salesforce Maps
Salesforce's Maps is a powerful tool for any pharmaceutical organization, as it helps reps with territory management, data and financial analysis, and business process automation. It also enables visibility for reps to target physicians, track and monitor written prescriptions, frequencies, and refills, all from a mobile dashboard. This eliminates time-consuming manual tasks and empowers reps to target high-priority customers. And with intelligence hosted in one place, there is no longer a need for endless spreadsheets, documents and puts an end to keying in data and address input.
And to remain competitive in a heavily regulated market, pharmaceutical businesses need technology that brings visibility and efficiency. When a salesperson is on the go, another of the many benefits of Salesforce Maps is optimized routing. Reps can easily maintain and manage their schedules as needed with access to AMA data, including written prescriptions by doctors and pharmacies. And as reps tackle their day, optimized routing also allows them to plan meetings and calls by priority. Even changes in the weather can be monitored so reps are always on course and continuously informed.
Key Features of Salesforce Maps
The infographic below (Download Here) illustrates how Salesforce Maps relieves pain points so that pharma reps can focus on important duties such as engaging with the right physicians at the right place and time.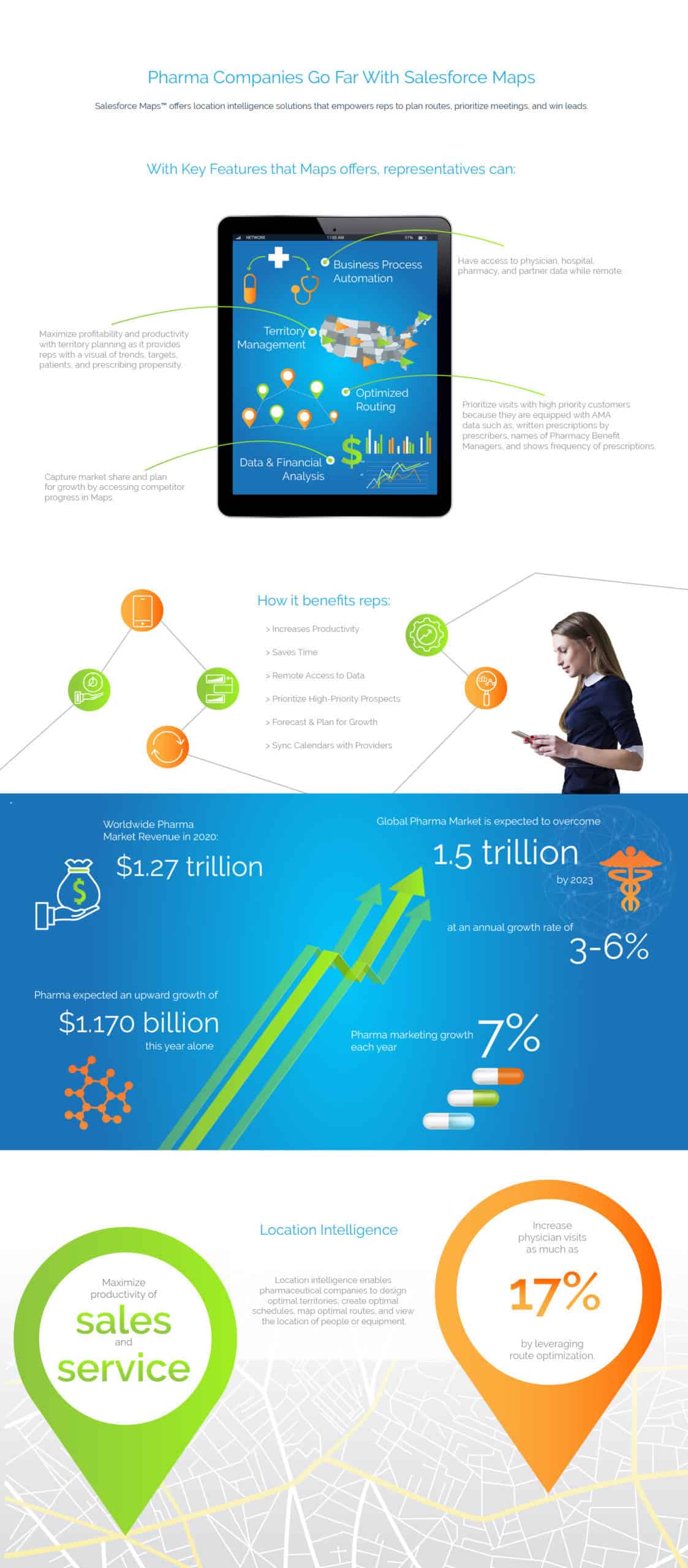 If your Pharma team is searching for a productivity and sales solution, set up a call with the AdVic Salesforce Maps Team, we are always happy to simplify Salesforce for you. Fill out the brief form below, or click here.
[gravityform id=5]
Related Resources:
Increase Sales & Service Productivity with Salesforce Maps – Podcast
5 Reasons Your Team Needs Salesforce Maps
Data, Precise Targeting Propels Retail Sales
Follow in a Reader