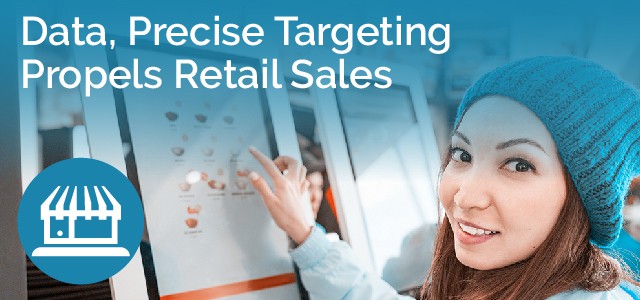 Data, Precise Targeting Propels Retail Sales
Estimated reading time: 4 minutes
New standards require distributors to progress or sink in the competitive retail industry. For modern retail distributors, victory is to defeat challenges by finding new ways to run businesses efficiently. It is essential for distributors to have software that allows their operations to grow and remain strong in the face of change.
More frequently, retailers are growing their businesses and overcoming obstacles with high tech solutions that provide stability, advancement and ease-of-use. A recent AdVic customer is one of those companies.
The company's previous software, Microsoft Dynamics, was outdated and disparate. Due to having disconnected systems, business was at a standstill, as they did not have a way to conduct a true market analysis. Completing their tasks manually was timely and left plenty of room for human error and inefficiencies.
In order to remain competitive, the company needed a digital transformation that would propel their business forward. They reached out to AdVic for assistance.
The AdVic Challenge and Solution Overview
This particular company is an integrated food services company in the business of distribution to convenience stores, contracting with food services, and development of proprietary concepts and brands.
The company offers innovative solutions to businesses looking to build their brand at a controlled cost and peace of mind. With their diversified customers, they require technology that is user-friendly, customizable, and that offers advanced solutions. Using Microsoft Dynamics, they felt left behind. On the prowl for a dynamic and robust CRM experience, The company partnered with AdVic to simplify processes and advance sales.
After integrating to Salesforce®, the company reached great heights, found new successes and cohesiveness within their company's operation and advancement.
AdVic spoke with the company's Certified Salesforce Administrator and Sales Training Manager about how the company's challenges were resolved with Salesforce.
The Digital Transformation Details




The Technology: Sales Cloud

™

I Salesforce Maps

™

I Tableau

™

I Salesforce Mobile

™

I Pardot

™
How did the Salesforce Implementation impact your sales process, opportunity forecasting, and goals?
"The Salesforce Mobile app has made it possible for our team to capture accurate store-level data while in the field. Salesforce provides an excellent reporting dashboard, so the real-time data that is now captured is at our fingertips. Our team is universally ecstatic with having reliable, easy to use mobile app – because our sales goals are now easier to achieve."
How are sales reps using the platform for better targeting?
"Pardot was key to engaging with new customers. Now equipped with the right marketing tactics and strategies, our company's sales representatives were able to draft marketing plans that targeted engaged customers – those prospects that are "ready to go." With a goal of 15.4%-22% closing, sales reps are now provided with critical information to achieve this mark.
"Our company's efficiency levels increased tremendously as repositories of information became easily accessible from wherever they were.
"Now with platforms that communicate with one another, reps were able to balance their day-to-day duties to ensure they focused on the right targets resulting in operational efficiency."
Analytics and Improvements
The company lacked the data they needed to accurately forecast product needs – this impeded their ability to provide leadership with an accurate future financial view of sales. By implementing Tableau, the company is now able to upload raw data into the system and have Einstein work its magic to provide a forward looking forecast for financial analytics. This once manual task, taking 25-hours, now takes one-hour!
Before partnering with Salesforce and AdVic, the company was never able to conduct a true market analysis of 180,000 convenience stores they were looking to potentially partner with in an "affordable and scalable way," the company rep remarks.
Now that the company utilizes business data from Maps, they are able to do so. The rep explained, "We set up a proximity around existing customers, then populate the U.S. business data outside of those proximity but inside territory."
The company is also now able to quantify available leads that can be targeted. They have recently conducted analysis of the entire market share, which is something their company has not been able to do in 25 years.
With Salesforce and AdVic, this company transformed its selling process, marketing, and operations. Now empowered more than ever before, AdVic equipped them with their very own platform. Tailored to their unique needs, Sales Cloud, Pardot, Tableau, and Salesforce Maps are accessible from their mobile platform, allowing for increased productivity and efficiency. Sales reps can now conduct prospecting and sell calls from their mobile devices, along with managing deals.
Is your company in need of similar solutions as this company's? Don't put them off anymore! Fill out the quick form below, or click here, and an AdVic consultant will be right with you!
[gravityform id=5]
Follow in a Reader