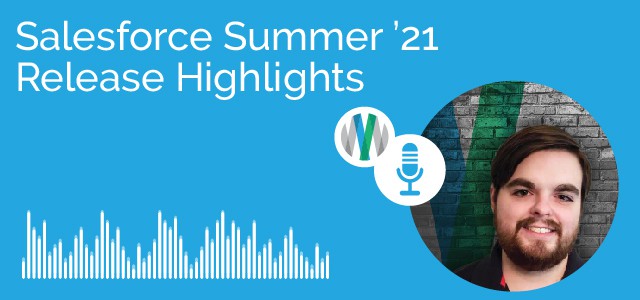 Highlights from Salesforce's Summer '21 Release
Estimated reading time: 4 minutes
Calling all fans of summer! Salesforce has packed their platform with exciting new Summer '21 Release features that all orgs will be experiencing by June 11-12, 2021.
For this Salesforce Release, AdVic's CPQ Practice Lead Aaron Chamblee (pictured, above) poured through every one of the new features and we have highlighted the ones he is most excited about across Sales Cloud, Service Cloud, Field Service, and Development.
Sales Cloud
Drive Sales Team Accountability with Pipeline Inspection:
AdVic Note: This update provides a view for sales managers to see actionable pipeline information within Salesforce at a glance.
Salesforce Overview: Pipeline Inspection gives sales teams a single view of their pipelines with key metrics, opportunities, and weekly changes in close dates, amounts, stages, and forecast categories. With these insights, sales teams can focus on the most important opportunities, and sales managers can spend more time coaching reps to close more deals.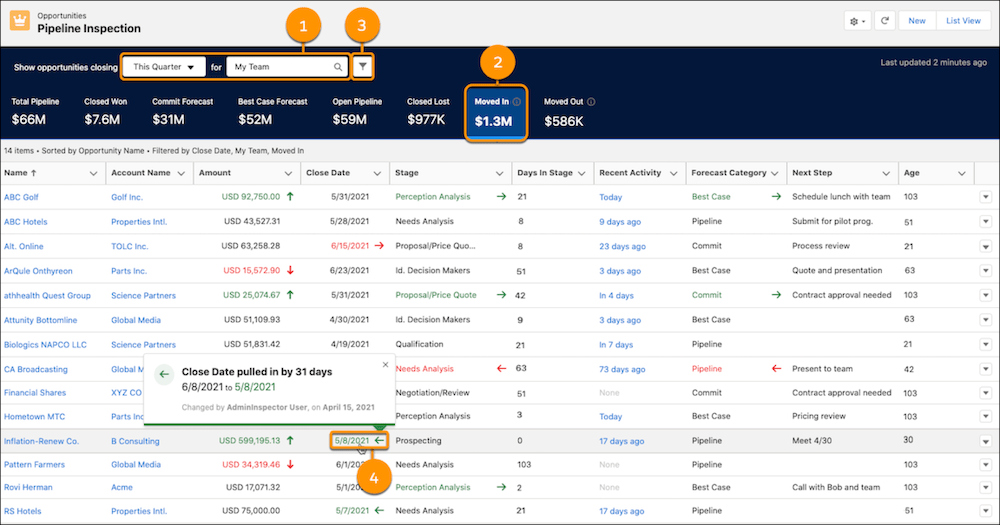 Service Cloud 
AdVic Note: Intelligent Forecasting uses machine learning and an intuitive report builder to leverage service history to slice your workload by time, region, skill, and custom data.
Salesforce Overview: Many contact centers are challenged by siloed data, inaccurate algorithms, or cumbersome spreadsheets when building forecasts. Intelligent Forecasting solves these problems with machine learning and an intuitive report builder. Aggregate your contact center's historical data in a Workload History. Build an Intelligent Forecast from that history to slice your workload by time, region, skill, and custom data.
AdVic Note: Omni-Channel Planning allows service managers to identify gaps in your support workforce by allowing you to compare your scheduled shifts to a forecasted workload based on your data.
Salesforce Overview: Predict shift scheduling requirements and make data-driven staffing decisions. Identify skill gaps in your workforce so you can better prepare agents to support customers. Compare your scheduled shifts to the requirements of the forecast to ensure coverage across channels. Slice this data by time or skills required.
AdVic Note: Flow continues to expand its power on the Salesforce platform as admins will be able to fine tune the routing of work within the flow builder to find the best support agent for each customer.
Salesforce Overview: Manage complex routing processes from a centralized location to create efficient, flexible and productive service experiences.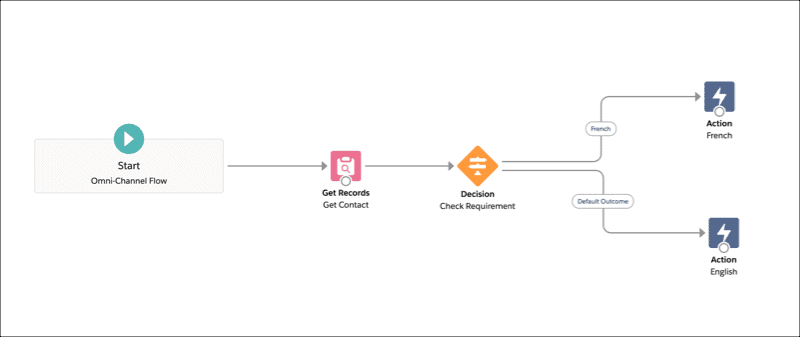 Field Service
Briefcase Builder (Generally Available):
AdVic Note: With this feature now GA admins can enable field techs with the specific Salesforce data they may need to access in the field while offline or in areas with spotty reception. 
Salesforce Overview: Explore a better way to make offline record data available to your users with Briefcase Builder. Briefcase Builder helps you select records to share offline with Field Service workers by efficiently narrowing down record data based on the users and connected apps that you select. Now you can create an offline platform experience that is flexible, easy to use, and responsive to your mobile workers' needs.

Development
Create Quick Actions with Lightning Web Components (Generally Available):
AdVic Note: Developers can now add Lightning Web Components to action buttons making them easier to access for users in a pop-up window without leaving their record.
Salesforce Overview: To save your users time and clicks, create a quick action that invokes a Lightning web component. On a record page, create a screen action that shows the component in a window, or create a headless action that executes with a click.
If you have any questions about the Salesforce Summer '21 Release – or anything Salesforce-related – AdVic's consulting team is standing by to help! Reach us now, here.
Related Articles/Resources
Top 6 Salesforce Spring '21 Release Highlights
Top 6 Salesforce Spring '21 Release Highlights – Podcast
Follow in a Reader