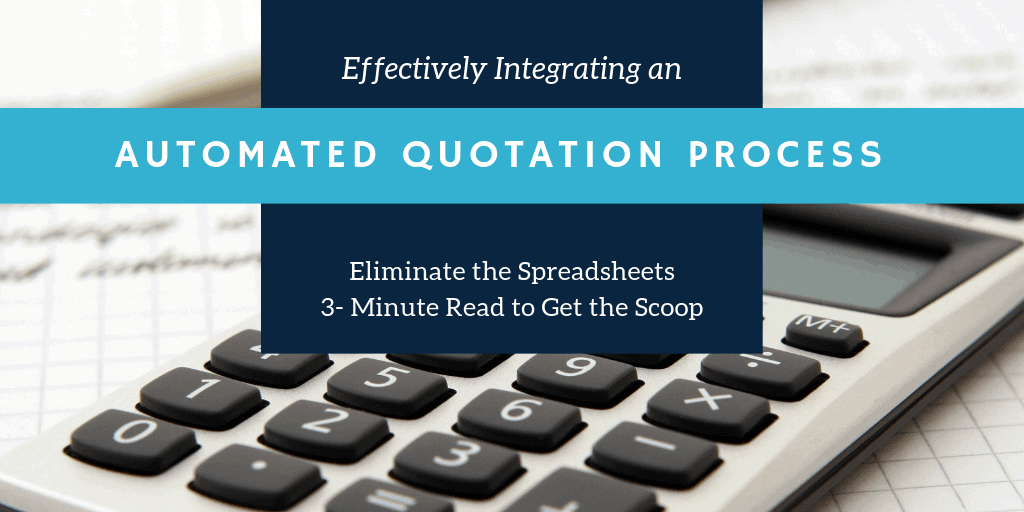 Effectively Integrating an Automated Quotation Process
Headquartered in Suwanee, GA, Control Southern has been helping manufacturing plants run better, faster, and smarter through automation and customized valve solutions since 1956. However, Control recently needed a solution of their own. They needed an effective integrated solution between Salesforce Sales Cloud, Salesforce CPQ and their ERP.
Control's Salesforce Challenge
Control Southern was utilizing Salesforce Sales Cloud in Classic, Excel spreadsheets, and Phoenix Software alongside their ERP, IFS.
When Control used Phoenix to build their quotes, the quotes would sync with their ERP, independent of their Sales Cloud. As a result, their siloed systems required users to touch, reference, and manipulate multiple applications during their quotation process.
Realizing their dilemma, Control decided an automated quotation process that also integrated with their Sales Cloud and ERP would better serve their needs, processes, and customers. Thus the reason why Control turned to Ad Victoriam Solutions (AdVic) and a Salesforce CPQ solution.
In addition, Control wanted to convert from Salesforce Classic to the Salesforce Lightning Experience.
After a careful deep-dive into Controls' current systems – and a complete understanding of their business and future needs – the AdVic team implemented a nine-point solution.
Salesforce Implementation & Integration Results
Since AdVic's implementation and integration of Salesforce CPQ, Control's connected databases and processes have drastically increased productivity through automation. The upgrade eliminated the users' need to switch to multiple systems during the quote creation.
In addition, effectively integrating Control's accounts, systems and their products with their ERP has unified their data increasing efficiencies. As a result, custom flows, automation, and minimal clicks have positively impacted their system usability.
Other positive results include:
The new quoting templates and quick action buttons have provided Control with clear, accurate quotes. The templates have also reduced quote related inquiries – increasing customer satisfaction – and has sped up the sales cycle process.
The ability for Control to visually adjust in the quote details, which has increased user-friendliness and, therefore, positively impacted user adoption and system utilization.
Custom filtering and data validation applied prior to data cross-platform sync, combined with approval processes, have increased Control's data accuracy and integrity.
Want to experience the same kind of results Control Southern did with your Salesforce implementation or integration project?
Contact Ad Victoriam today to learn how our team of problem solvers can help your company seamlessly implement and integrate a custom solution to solve your unique set of challenges. Ad Victoriam treats our clients as partners, not a one-off project. We will dive deep into your business and your challenges to provide an innovative, scalable solution. Reach out to our solution team today.
Subscribe in a reader