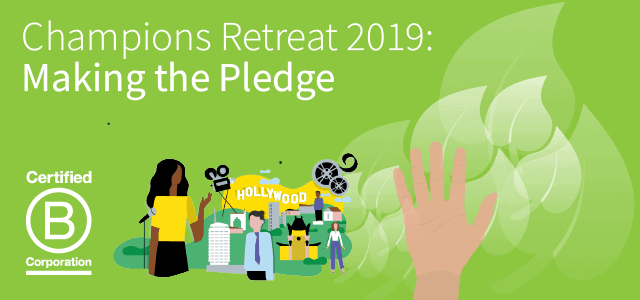 Champions Retreat 2019: Making the Pledge
With all of the change in the air right now, from the Global Climate Strike to the Business Roundtable's commitment to a new Statement of Purpose for corporations, the priority of the stakeholder over the shareholder has never been greater. At this year's Champions Retreat in Los Angeles, the annual gathering of North American B Corps, over 700 attendees channeled the energy of the times to build on this momentum.
The Daily Agenda
For Ad Victoriam, the conference started on Monday, September 16, with the B Local Summit.
AdVic's Director of Culture and the Chair of B Local Georgia, Nathan Stuck, spent the day with B Local leaders and community organizers from across the country. They shared strategies to build local organizations and the B Corp movement as a whole. From the more established chapters like Portland to the newer chapters like B Corp Local in Georgia, discussions centered on synergies and opportunities for collaboration.
After an incredible opening reception on Monday evening, the conference kicked into full swing on Tuesday. With a focus on building a regenerative and inclusive economy, attendees heard from Patagonia CEO Rose Marcurio, who spoke on the need for B Corps, and businesses in general, to lead by example and not accept "business as usual." Breakout sessions focused on networking and creating a more inclusive economy, one that works for everyone.
On Wednesday morning, Ad Victoriam's Stuck was elated to be called on stage to receive a Collective Action award with other B Local leaders from across the country. The award recognizes significant efforts to lead the movement, raise awareness, and promote growth.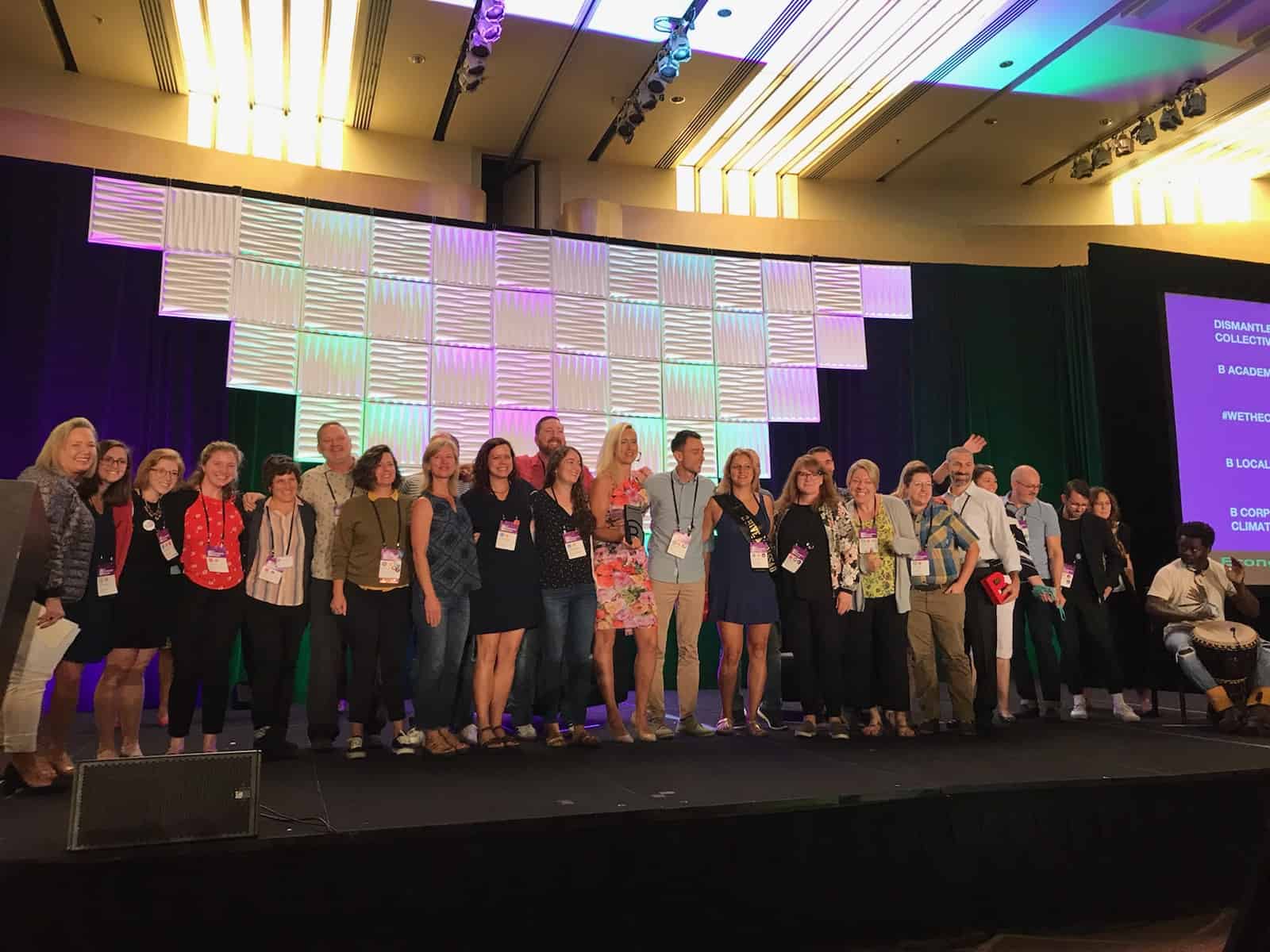 Later on Wednesday, attendees were treated to an incredible session with Bart Houlahan, co-founder of B Lab, and Deval Patrick, former governor of Massachusetts and the newest B Lab board member. There was also an incredible breakout session focused on recertification, which AdVic will have to start working on in mid-2020.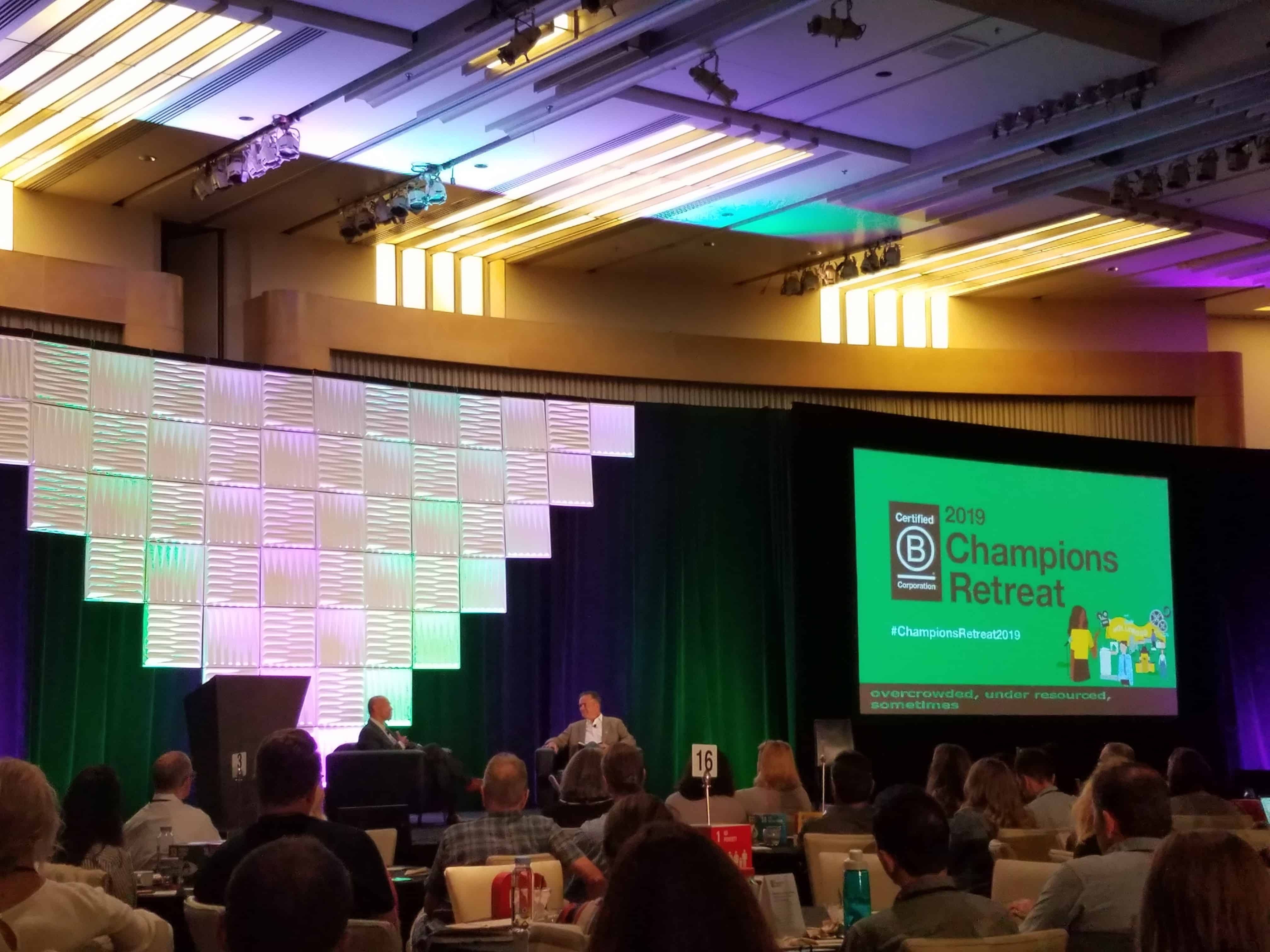 Making the Pledge
AdVic's proudest moment of the Champions Retreat was taking the Pledge to Build the B Economy from Within. With this signature, we pledged to:
– Support the B Corp community
– Speed up the building of an inclusive and sustainable economy
– Truly use business as a force for good
– Share knowledge with our fellow B Corps
– Align our purchases with our values
– Consider B Corps first when making decisions
– Promoting B Corps to our employees and networks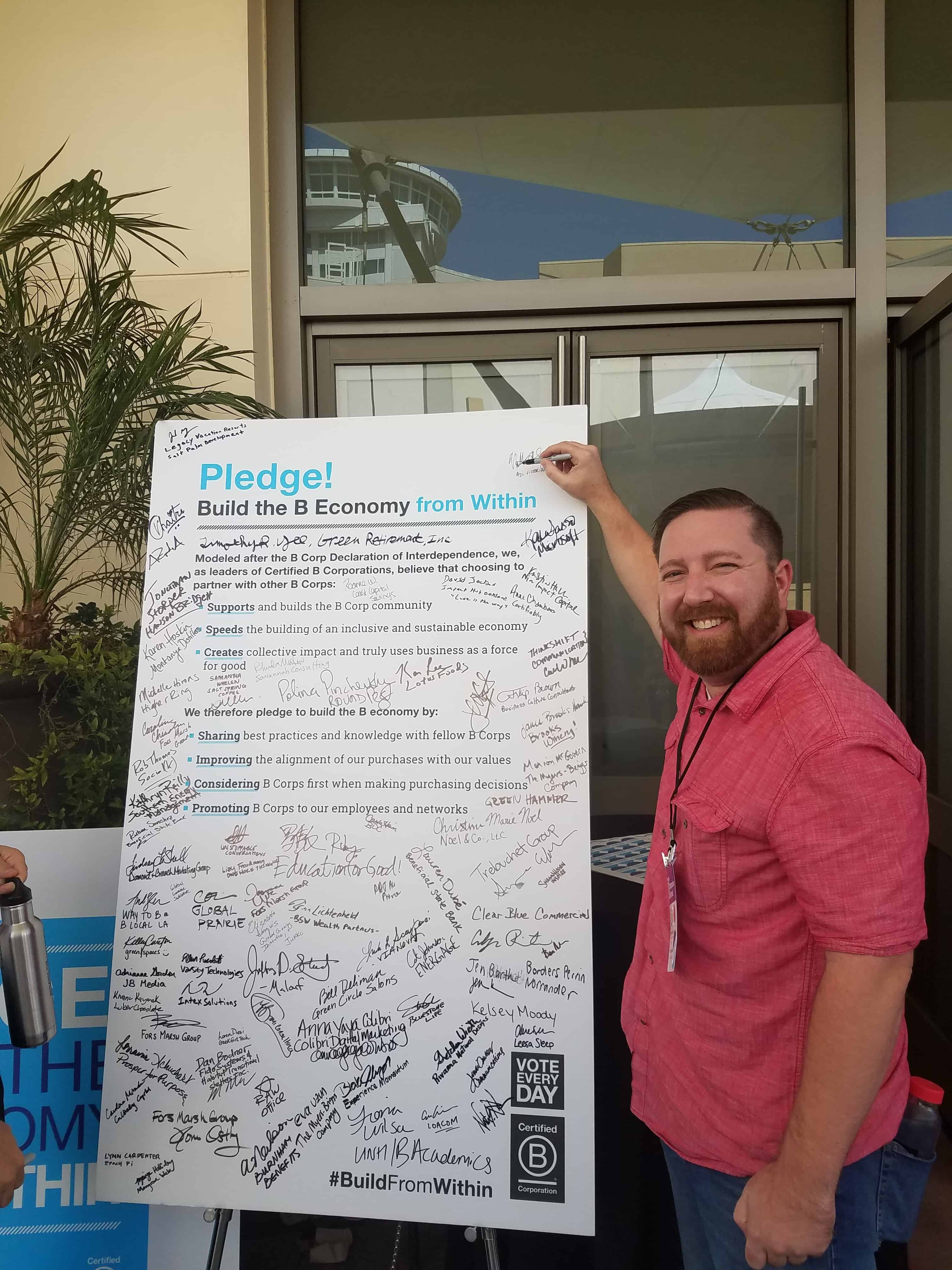 This trek to Los Angeles was an intense three days of meeting some of the most inspiring people. These people are being the change they want to see in the world. We can hardly wait until 2020's Champions Retreat!
But until then, we are committed to advancing to the next level. We're striving to ensure that purpose is intertwined with profit and businesses to serve both our employees and communities.

About B Corp
B Corps are for-profit companies certified by the nonprofit B Lab to meet rigorous standards of social and environmental performance, accountability, and transparency. Today, Ad Victoriam Solutions, along with the more than 3,000 other B Corps around the globe, is working toward one unifying goal — to redefine success in business.
So, would you like to learn more about how your company can become a certified B Corp? AdVic's recent three-part blog series has all the information you need to succeed: Part 1 – Part 2 – Part 3. You may also find this recent AdVic B Corp/Corporate Social Responsibility webinar helpful, too. If you have any questions, contact us here.
Subscribe in a reader