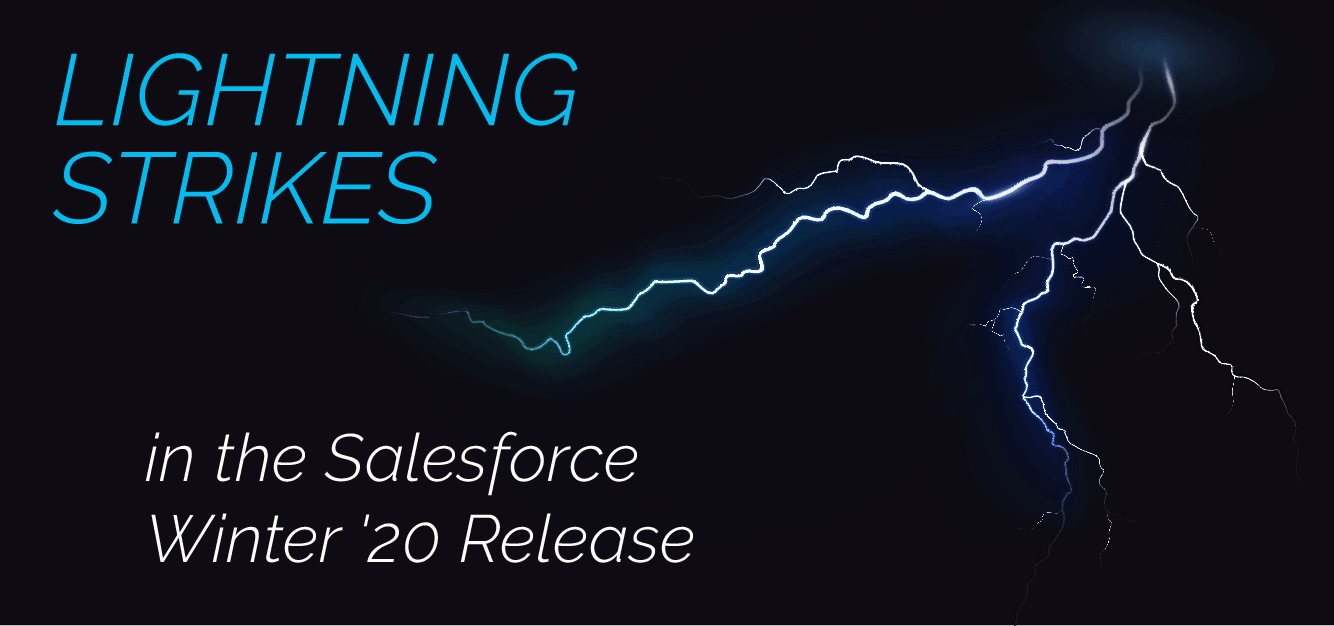 Lightning Strikes in the Salesforce Winter '20 Release
Excitement spreads through Ad Victoriam when Salesforce releases new features! The Winter '20 Release has numerous advances for its Lightning Experience, ones we can't wait to dive into.
Ad Victoriam's consultants have been spending a lot of time interacting with these features and we're ready to share a few of the best new Lightning Winter '20 Release features for a mix of skill sets – from End User to Senior Admin.
AdVic Overview: To access the Recycle Bin you no longer have to switch to Salesforce Classic.
Salesforce Description: Access the Recycle Bin by selecting it in the App Launcher under All Items or personalizing your navigation bar. Or add the Recycle Bin tab for your org in the Lightning App Builder.
AdVic Overview: See all records with the same topic in one convenient list.
Salesforce Description: Click a topic from wherever you're working to get to its detail page and view the records on the Related tab (see image below).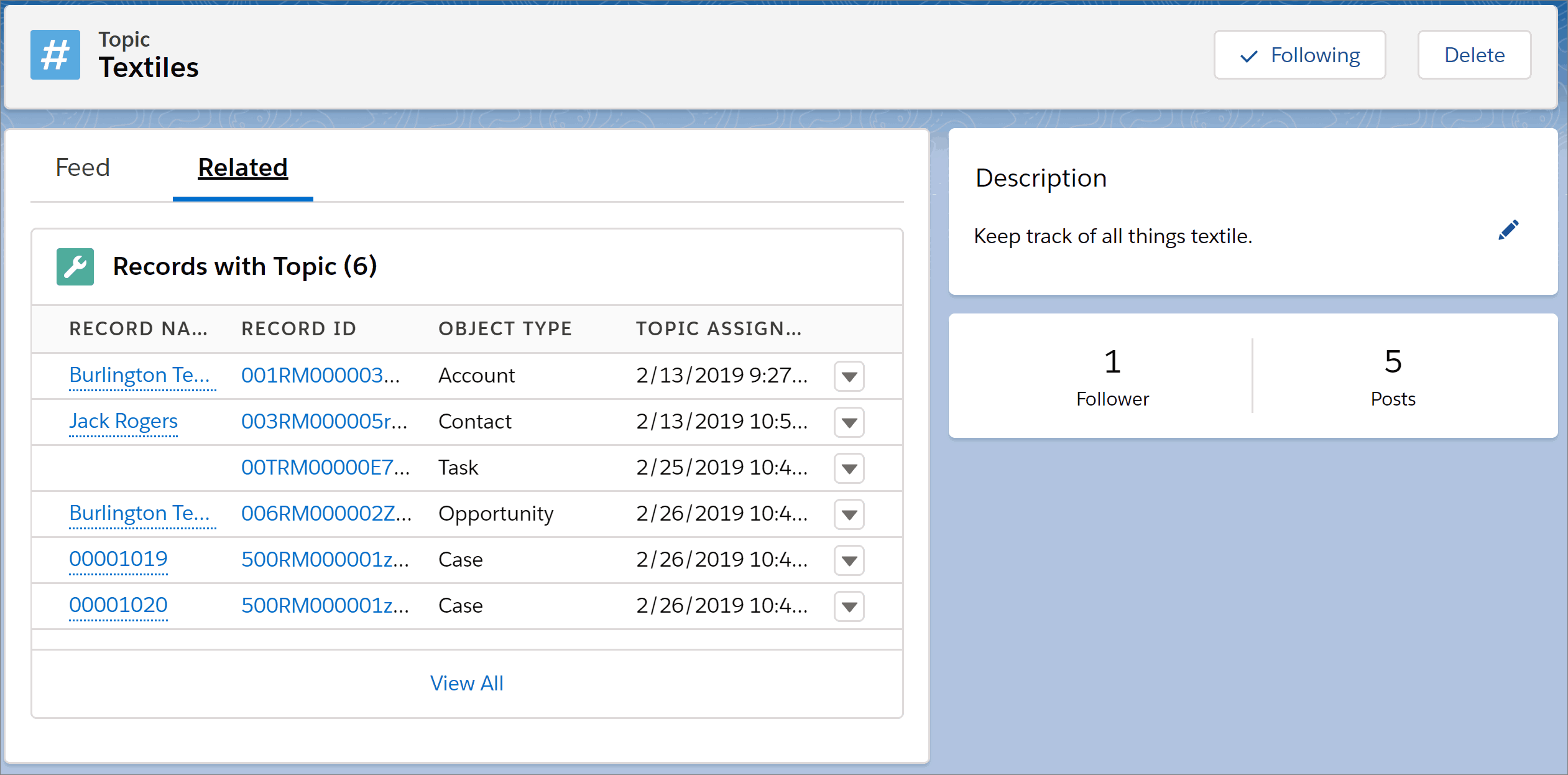 AdVic Overview: Not only can you now navigate directly to an app, but you can construct app-specific links for bookmarking and sharing.
Salesforce Overview: Simply open an app in a new tab from the App Launcher and get an app's URL. To construct an app-specific link for bookmarking or sharing, right-click the app from the App Launcher and copy its URL. Then, add the app context to the end of the URL. For example, to construct a link to an object record's page in the app using the appDeveloperName, use this URL pattern: /lightning/app/standard__LightningSales/o/Case/home.
AdVic Overview: Change your mind when deleting a record? You can now undo your deletion without going to the Recycle Bin.
Salesforce Description: Delete a record. Click the Undo link in the toast message at the top of your browser window (see image below).

AdVic Overview: Appointment scheduling just got a whole lot easier and efficient for several often-used scenarios.
Salesforce Description: Create a group of professionals for customer appointments with multi-resource scheduling, and optimize scheduling efficiency with concurrent scheduling.

To implement or migrate to Salesforce Lightning Experience, you need a partner with extensive knowledge, depth of experience, and proven customer success. Possessing those qualities are what earned Ad Victoriam our Salesforce Lightning Masters designation, and only a select few Salesforce Partners can say that. Let's help you figure out your needs now!
Subscribe in a reader