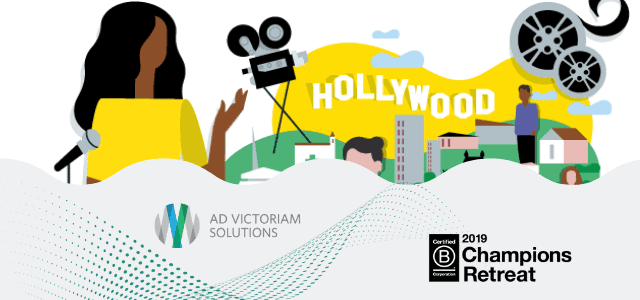 AdVic and BCorp Go Hollywood
The Ad Victoriam team has bags packed and is ready to represent at this year's BCorp Champions Retreat 2019 in Hollywood.
2018 was AdVic's first year as a certified B Corp, and we jumped in feet first attending both the B Summit and the Champions Retreat. So after last year's awesome experiences, you can understand why we're excited to be heading to the City of Angels for this September 16-18 event to connect with other B Corps and people united in using business as a force for good.
At this year's Champions Retreat, AdVic's own Nathan Stuck, Chairman of B Local Georgia, has been invited to attend the B Local Summit session on September 16.
Remarks Stuck, "I can't wait to learn how to grow a local community of businesses that believe in purpose and profit."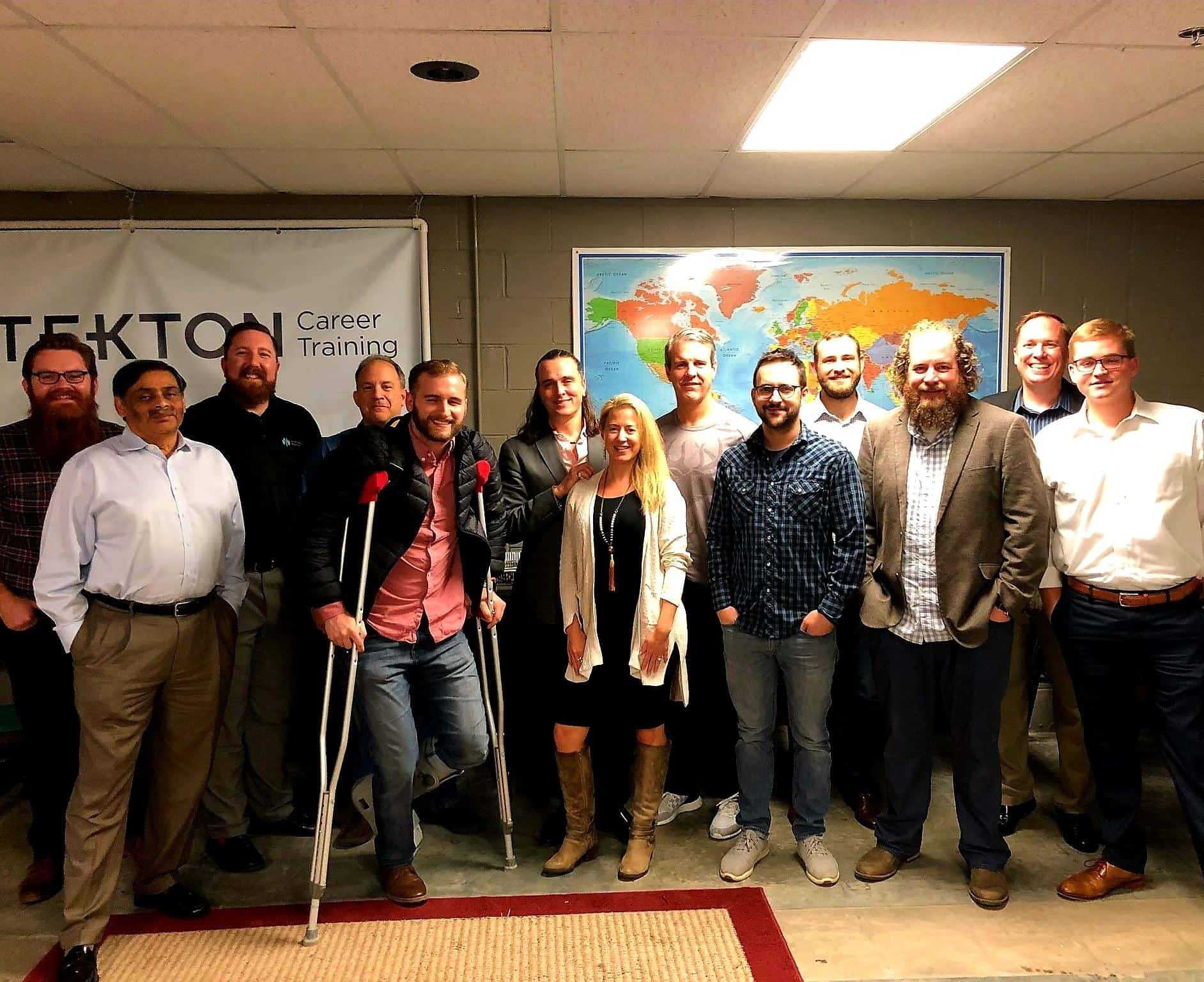 2019 Champions Retreat Theme
As leaders in the Corporate Social Responsibility movement, B Corps around the globe are taking the lead on building a more inclusive economy for everyone. This year's Champions Retreat theme centers around Equality, Diversity, and Inclusion (EDI) initiatives. Ad Victoriam successfully completed the 2019 Inclusive Economy Challenge and will look for further inspiration from their fellow attendees.
Stuck adds, "As BCorps we are always eager to learn from others, especially those that have accomplished lofty EDI goals. In addition to being a responsible way to do business, research shows that diverse teams make better decisions."
Reasons to Be Excited
The last 18 months have been a fascinating whirlwind for AdVic and our commitment to the BCorp community. We've made B Corp friends across the country, especially since last year's Champions Retreat. This year's conference gives us a chance to finally meet these fellow BCorp members face to face. So many conference calls – B2B B Corp and B Culture – and now we get to talk in person!
AdVic's Stuck sums it all up: "Reuniting with friends we've met in person or only known virtually, growing B Corp awareness in our home state of Georgia, and building a more diverse, and better, company all await us out west."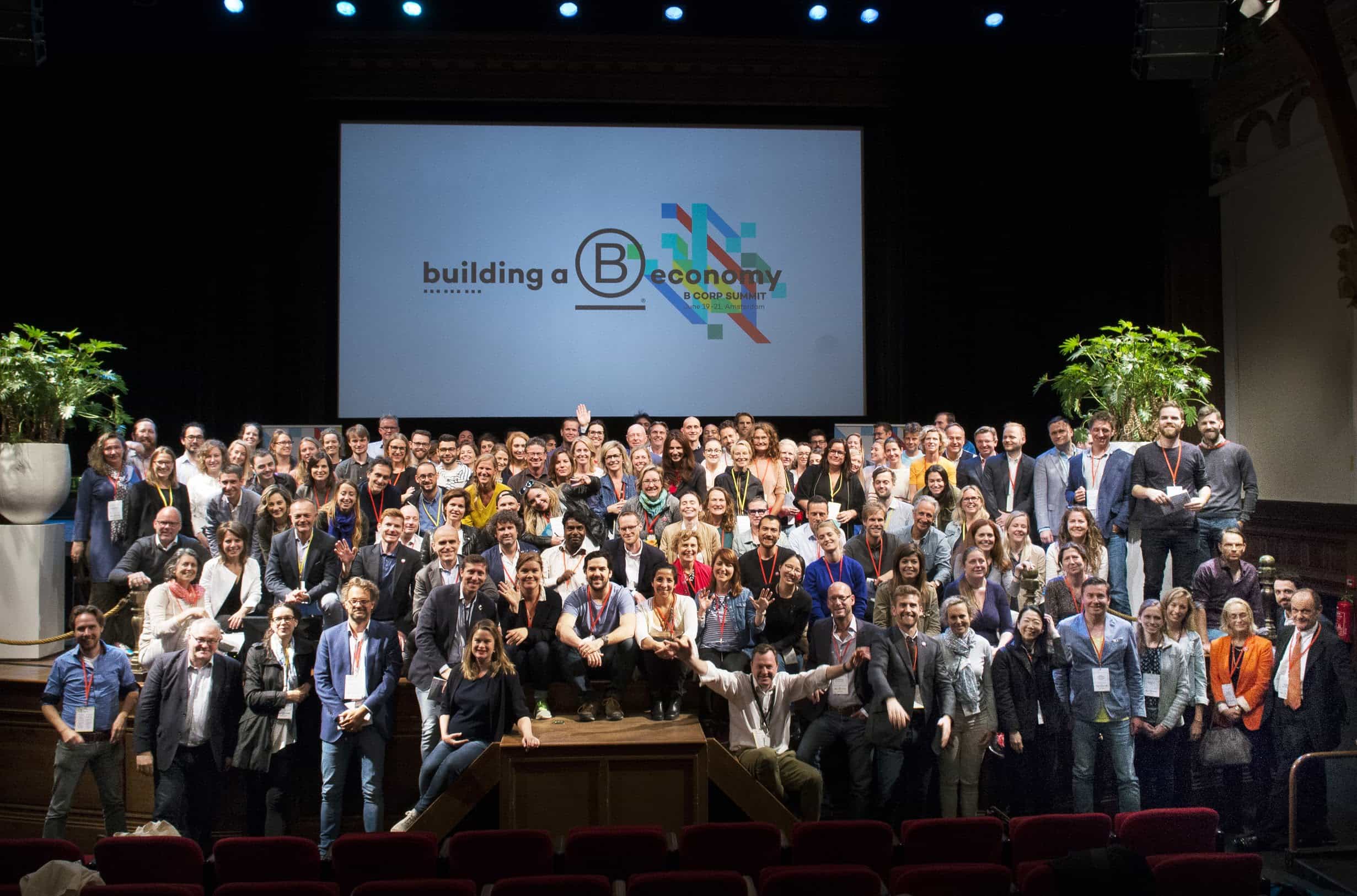 About B Corp
B Corps are for-profit companies certified by the nonprofit B Lab to meet rigorous standards of social and environmental performance, accountability, and transparency. Today, Ad Victoriam Solutions, along with the more than 3,000 other B Corps around the globe, is working toward one unifying goal — to redefine success in business.
And if you would like to learn more about how your company can become a certified B Corp, AdVic's recent three-part blog series has all the information you need to succeed: Part 1 – Part 2 – Part 3. You may also find this recent AdVic B Corp/Corporate Social Responsibility webinar helpful, too.
Subscribe in a reader