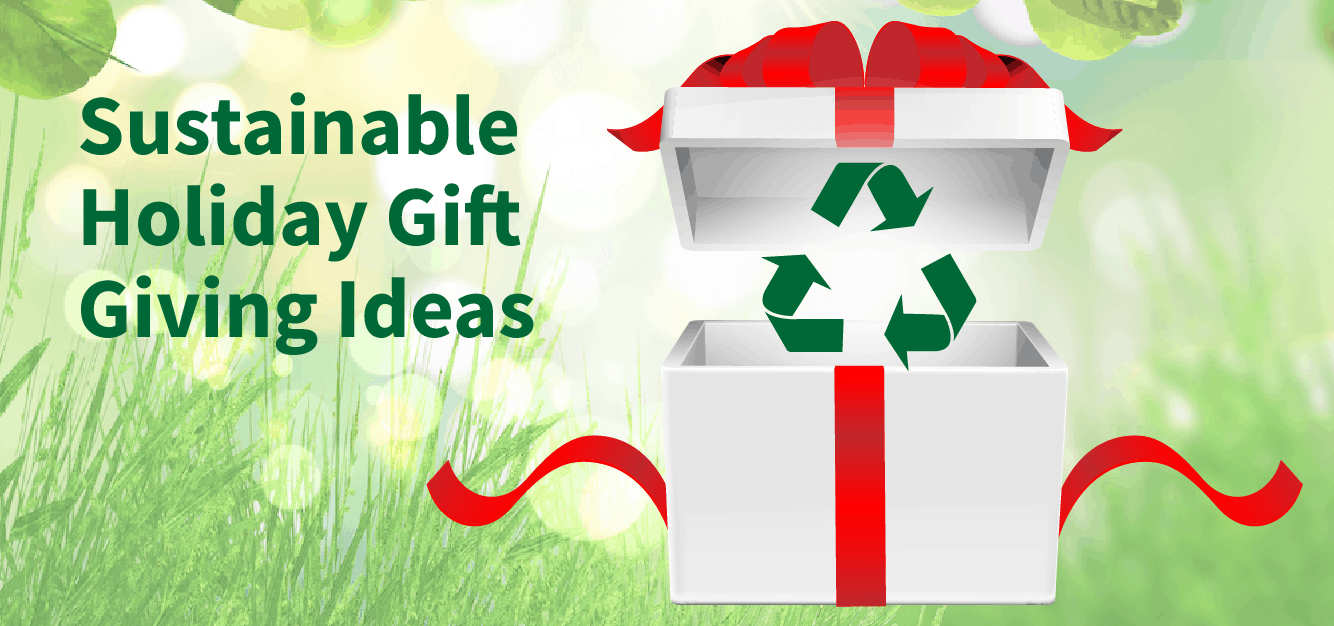 Sustainable Holiday Gift Giving Ideas
Holiday shopping at big box stores typically begins before the Thanksgiving leftovers get cold. Last year, holiday gift-giving shoppers spent $9.9 billion on Thanksgiving and Black Friday alone, and another $7.9 billion on Cyber Monday, according to Shopify.
With holiday spending increasing every year, we are also seeing an increase in conscious consumerism where people are choosing products that are also good for the environment and communities. In an article featured in VOX, the authors referenced a Nielsen study that projects the sustainable product industry being worth over $150 billion by 2021. In fact, sales have risen by 20 percent in just four years.
And when markets grow and consumers follow, companies aren't far behind. That can lead to some major confusion for shoppers, as everyone seems to be marketing their items with generic, benevolent-sounding claims like "sustainable" or "green" or "earth-friendly." What do any of these terms mean and how does the average shopper know what's what?
Help is on the Way
In an attempt to break through the greenwashing, Ad Victoriam is excited to release our 2019 Shopper's Guide of products and services sold by certified B Corps. B Corps are for-profit businesses that undergo a rigorous assessment. They are graded on their environmental impact, community involvement, supply-chain, worker relations, and governance. Audited and certified by the non-profit B Lab, these companies meet the highest standards of corporate social responsibility.
Ad Victoriam is proud to be a B Corp. We make it a priority to buy products for our business and our personal lives that come from other B Corps. Here are a few of our favorite brands and some of their products on our list this holiday season:
Yummy Sweets
Divine Chocolates: Divine started back in the 90s as one of the first cocoa-producing co-ops in Ghana. Certified as a B Corp since 2016, this female-owned chocolate company contains deliciously rich Fairtrade cocoa, no palm oil, and no GMOs. Our holiday tip is Divine's Advent Calendar Variety Pack that includes (3) Milk Chocolate and (3) Dark Chocolate Calendars.
French Broad Chocolates: Started by Dan and Jael Rattigan in the mid-2000s, French Broad, based in Asheville, NC, offers everything from bonbons to brownies, with ingredients sourced locally around the fertile Appalachian valley. Take our word and order The Pick Me Up Bundle, featuring six brownies, two dark chocolate bars, and two packages of their delicious chocolate-covered coffee beans.
Lancaster Stroopie Company: One of AdVic's favorite source for employee treats, this amazing business makes and sells traditional Dutch Stroopwaffeln. And who doesn't want a caramel-filled cinnamon waffle cookie dipped in chocolate? The best part of this business is that they are female-owned and hire female refugees new to the United States. Trust us and order someone on your list the 12 count Stroopie Gift Tin.
Delicious Coffee
Cafe Campesino: A trailblazer and founding member of Cooperative Coffees, an organization committed to fair trading relationships between farmers and roasters, Cafe Campesino offers wonderful coffee from all over the world, lifting up their trading partners and their local communities. We recommend ordering the Single Origin Sampler, which includes (4) 4 oz. bags of coffees from Colombia, Guatemala, Peru, & Honduras.
Thrive Organic Farmers: Thrive, whose slogan is You Drink, Farmers Thrive, buys their coffee direct from farmers. Through their nonprofit foundation, ThriveWorx, they also give back to these local communities, empowering their farmers to tackle the tough economic, social, and environmental challenges facing them and their communities. Trust us and order Thrive's delicious Horizon Organic blend. Organically grown in Guatemala, this medium blend is fruity with hints of toasted cereal and chocolate.
Your Amazon Alternatives
DoneGood: All brands on this shopping website pay fair wages and use eco-friendly practices. They also allow you to search for brands that "do good" on other issues you may believe in, like upcycled goods or products from female or minority-owned businesses. Check out this gift-set of three locally produced, all-natural, and non-toxic soap bars made by fellow B Corp, Meliora.
Uncommon Goods: After visiting a craft show in 1999, founder Dave Bolotsky was inspired to connect makers and their unique creations with customers looking for unique products. One item on our shopping list is the Gather and Grow gift set that includes pine-scented soy candle, a wooden pinecone ornament, and everything you need to grow next year's Christmas tree!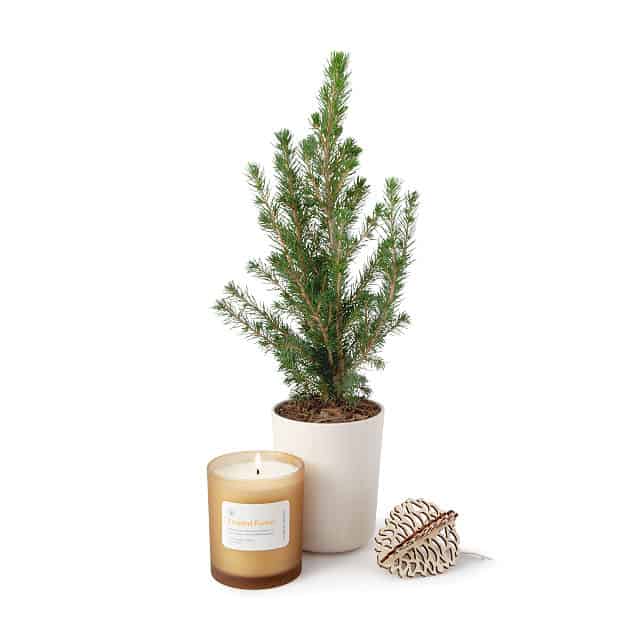 Clothing & Apparel
Patagonia: Known throughout the world for their jackets and outdoor gear, this leading B Corp made its first Black Friday splash in 2011 when they ran their infamous Don't Buy this Jacket ad in the New York Times, encouraging consumers to buy only what they need. We'll stick with this theme and recommend the Patagonia Business Library, a set of books that includes Let my People go Surfing, The Responsible Company, and Tools for Grassroots Activists.
Cotopaxi: With a motto as simple as "Do Good," Cotopaxi leads by example in everything they do, producing their products in Fair Trade certified facilities and donating one percent of all profits to their charitable foundation that aims to eradicate poverty. For the active traveler on your list, we suggest their ALLPA Travel Pack from their Del Dia collection, made completely from scrap fabric left over from previous production runs!
Bombas Socks: What's not to love about Bombas, who donates a pair of socks for every pair sold. Like their slogan says, these are the most comfortable socks you'll ever own. But don't take it from us, buy some for yourself. Help unleash someone's inner child this holiday season and send them a pair from their Sesame Street collection.
Athleta: One of Gap's successful B Corp brands (along with Bath and Body Works), Athleta believes in selling sustainable products that allow women to pursue an active lifestyle and unleash the #powerofshe. Check out their Top 10 gift ideas online or at one of their brick and mortar locations across the country.
Toms Shoes: While we're wearing and giving away comfortable socks, let's cover them up with some amazing B Corp shoes. In fact, Toms has already donated 60 million shoes to children around the world. And for the Star Wars enthusiast in your life, look no further than Toms Star Wars collection because let's be honest, who doesn't need leather Darth Vader loafers in their life?
Bedding
Leesa: 2019 Best for the World: Community honoree, Leesa donates a mattress to a shelter for every mattress sold, focusing on shelters that serve children and teenagers. If you're shopping for a new mattress this year, take a look at their Legend series, a hypoallergenic mattress made with organic cotton and merino wool and recycled materials.
Green Avocado: Currently a member of one-percent for the Planet and going through B Corp certification process, Green Avocado started five years ago out of a need to break through the greenwashing to find a mattress that was truly non-toxic, and green, and all-natural. They can sell you everything from comfortable mattresses to the bed frame it sits on and the sheets that go on top of it.
Travel
Taos Ski Valley: Looking to surprise the family with the gift of a ski trip this winter? Look no further than Ski Taos. The first certified B Corp ski resort, they can handle everything from your accommodations to your lift passes. So grab your board and hit the slopes, sustainably.
Legacy Vacation Resorts: Further up the Rocky Mountains, in Steamboat Springs, Colorado, lies another B Corp resort to base your ski trip from. And if the snow isn't your thing (or you're trying to escape it for a few days), head to beautiful Florida, where Legacy has four different properties to choose from. Check out their specials here.
Beauty Products
Badger Balm: A family-owned business in its second generation, Badger carefully sources every aspect of their product line, which offers everything from organic lip palms to all-natural bug repellents. Our pick is Badger's Sore Muscle Soothing Gift Set, a combination of Ginger Deep Tissue Massage Oil, Sore Muscle Rub, and Sore Joint Rub.
BeautyCounter: A company that has a "Never List" of over 1,500 ingredients they will never use in their makeups, BeautyCounter believes that "beauty should be good for you." Find holiday gifts for her and him on their website.
Ethique: With a goal of reducing the more than 80 million shampoo and conditioner bottles disposed of every year, Ethique makes soap-like bars of shampoo, conditioner, shaving cream, and you guessed it, soap. New Zealand's highest-scoring B Corp bars are plastic-free, plant-based, cruelty-free and sustainable. They offer six different holiday gift bundles for under $29.
Potent Potables
New Belgium Brewing: What's not to love about a company that is 100 percent employee-owned, awards an anniversary bike to every employee after one year, and has been a sustainability leader in the brewing industry for over two decades? Oh, and they brew great beer! With locations in Fort Collins, CO and Asheville, NC, New Belgium are definitely worth supporting. Pick up a winter variety "Folly Pack" on the way to your next soiree and be the hit of the party!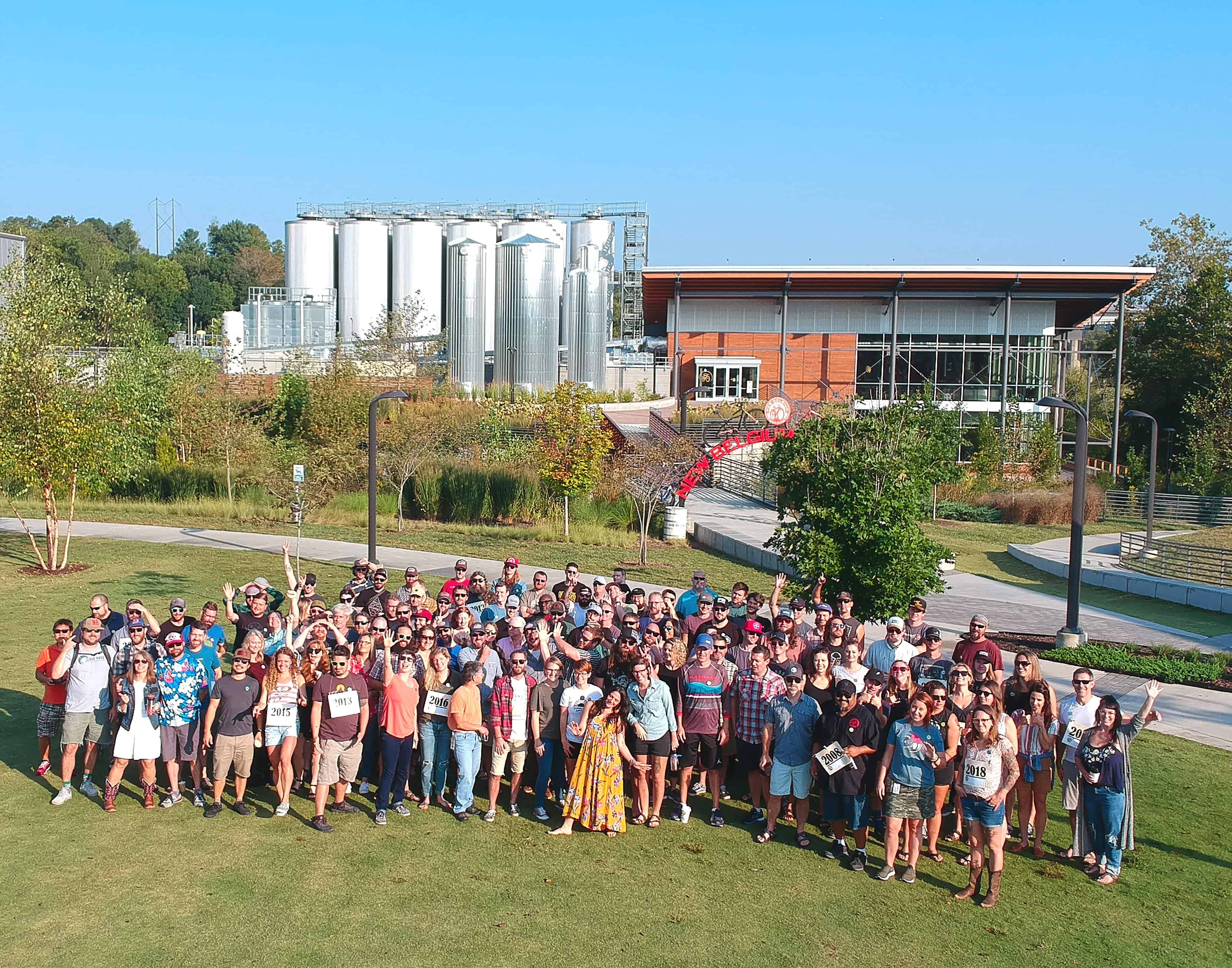 Fetzer Vineyards: Celebrating 50 years of making great wines in Mendocino County, Fetzer has publicly reported their greenhouse gas emissions since 2005, treats their own process water, and is proud to be the first TRUE Zero Waste winery in the country. While you pick up that 12 pack of New Belgium, grab a bottle of their Valley Oaks Sweet Rosé for the non-beer drinkers on your list.
A to Z Wineworks: If Oregon wines are more your thing, A to Z offers an incredible selection of wines and was founded on the principle of "business should be conducted as if people and places matter." From this five-time Best for the World honoree, let us recommend a bottle of 2016 The Essence of Oregon Pinot Noir, a blend selected to offer a darker profile perfect for those cold winter months.
If you would like to learn more about how your company can become a Certified B Corp, AdVic's recent three-part blog series has all the information you need to succeed: Part 1 – Part 2 – Part 3. You may also find this recent AdVic B Corp/Corporate Social Responsibility webinar helpful, too.
If you have any questions, we invite you to contact us here.
Happy Holidays from all of us at Ad Victoriam Solutions!
Subscribe in a reader