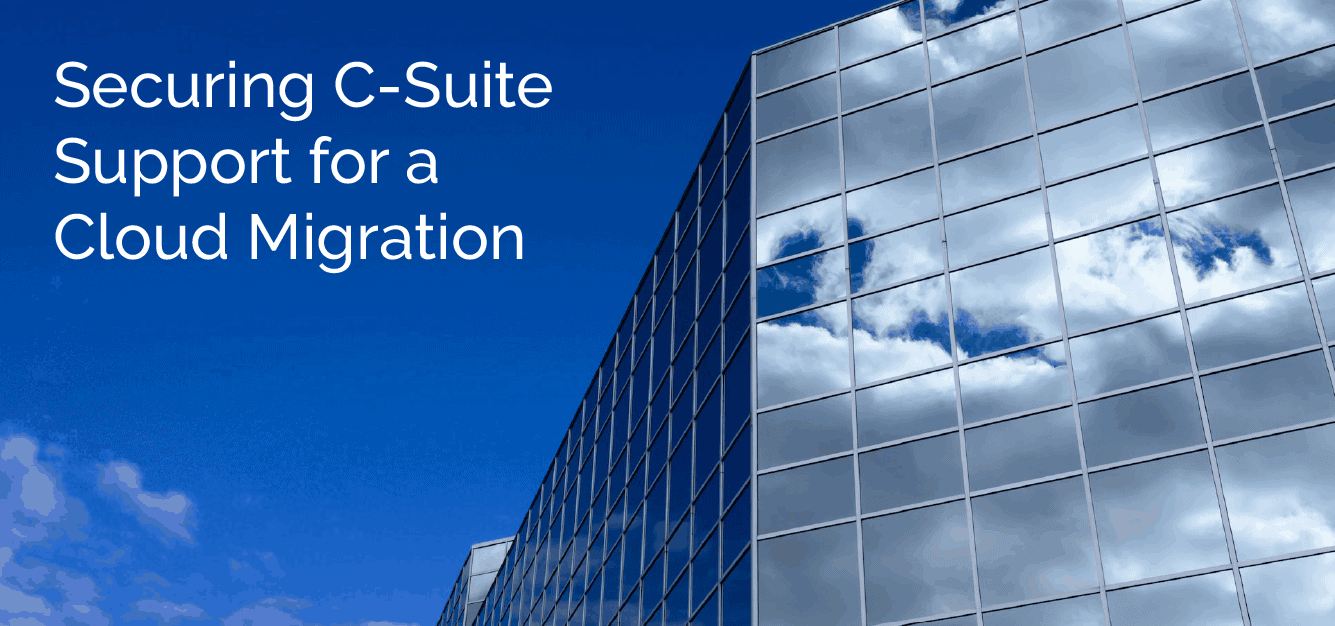 Securing C-Suite Support for a Cloud Migration
We are smack-dab in the middle of the budget planning season for 2021. Are you stressing about shoe-horning in a spend for a badly-needed cloud migration to replace your company's legacy systems and also having to justify it to the C-suite?
Most likely, the reason your key C-suite stakeholders haven't seriously considered cloud computing previously is that they are not armed with the right information. So, it's up to you to help them see the benefits, which in turn may make them see the light and be more motivated to make the necessary changes.
Ad Victoriam has done hundreds of cloud migration projects for businesses of all sizes, so we're pretty familiar with the pain points in securing C-suite support. So, in an effort to help you, below are five benefits of why doing a cloud migration should absolutely be included when you submit your 2021 budget plan for approval. And each benefit includes specific challenges that will be solved.
The 5 Benefits of a Cloud Migration
    #1 Sell Smarter and Faster
     #2. Create More Engaging Marketing
    #3. Better Support for Every Customer
   #4. Connect Every Commerce Channel
   #5. Easily Build Apps for Every Role
Any three of the above benefits would be enough to convince many businesses to move their systems into the cloud. But when you add up all five, it's approaching no-brainer territory for your C-suite.
Whether you're just starting your journey to the cloud or are looking to take your current cloud performance to the next level, the Ad Victoriam consulting team is standing by to customize your plan for your specific business needs; our specialty is understanding your business inside-out. Can we talk today?
Related Articles
Avoiding Data Migration Pitfalls
Data Migration & Salesforce Platform Enhanced in Two Months
How to Convince Your Stakeholders It's Time to Get a CRM
Subscribe in a Reader