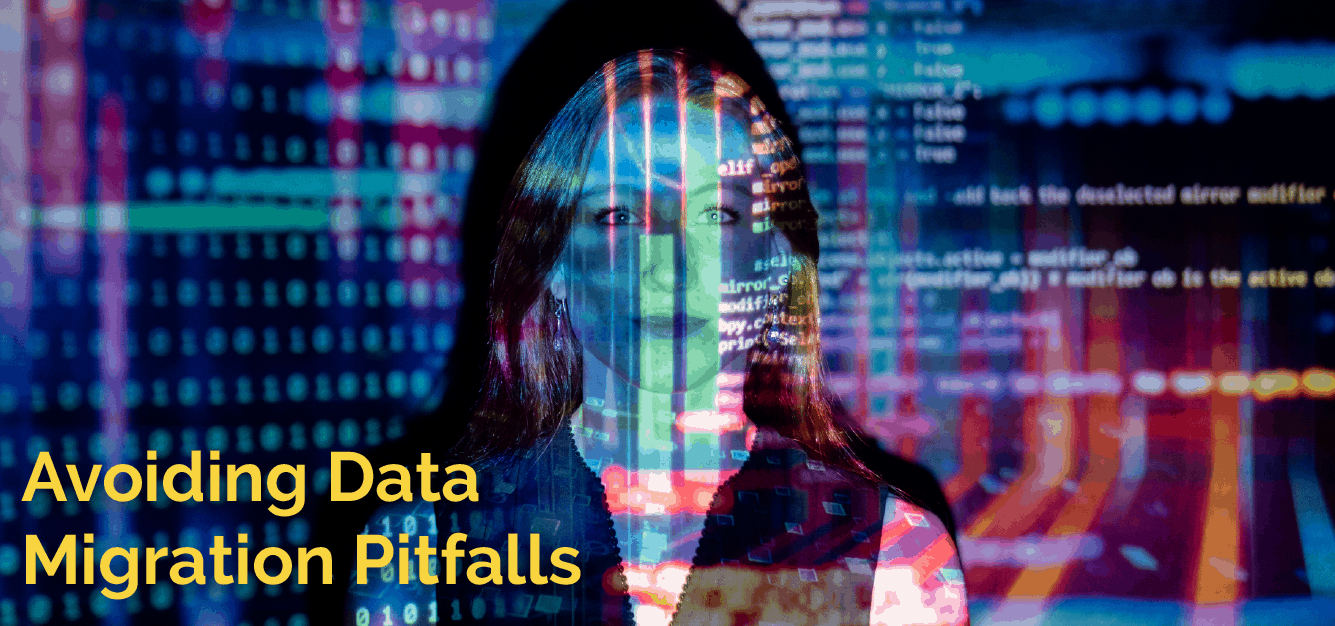 Avoiding Data Migration Pitfalls
Embarking on a data migration project can be daunting. It's crucial to your migration success that you leverage the right data migration tools to facilitate a smooth and seamless data transfer.
Many people are challenged underestimating a data migration project's complexity, poor planning, and not setting aside enough resources. If not quickly addressed, these problems can lead to slow user adoption at best, and major customer relationship issues at worst.
Avoid Exceeding Your Timeline and Budget
Here are a few common reasons companies exceed their timeline and budget during data migration projects:
Lack of planning and project management before the actual migration.
Not able to visualize the final solution.
Including the wrong business subject matter experts on the project.
Mismatch or lack of technical skills.
Choosing the wrong tool to do the job.
Not scoping out all the requirements before the migration.
Not enough time allocated to user acceptance testing.
Tips for a Smooth Data Migration
To ensure your business has a smooth data migration, Ad Victoriam recommends:
A Project Manager with experience or technical understanding of data migration.
Use an Agile Project delivery approach.
Choosing the right tool for the migration process. For example – if your environment is SQL server, use SSIS, which is built on SQL Server.
Perform extensive discovery sessions to fully understand your business processes and data migration needs.
Only migrate clean data into the future solution to ensure more streamline business processes and reporting otherwise the migration was a waste of time and effort.
Get your users excited about the new solution with their cleaned data, which will increase their productivity and lower your cost.
Have a recovery plan. Each stage of the data migration should include recovery options. Plan how you can roll back changes during extraction, transformation, and loading.
Don't forget test planning. As a part of your project planning, you should have a test plan in place. Consider what steps will need to be tested before you can safely move data.
Planning for Success
The information presented above is a high-level data migration plan that encompasses the steps to "go live" — ensuring that the systems are prepared, the personnel is available and trained to perform the migration, affected stakeholders have been notified, and a time window for the move has been scheduled.
So, are you looking for help constructing your "go live" plan? Start here!
If you are thinking about a data migration for your business, all of the challenges outlined in this article can be overcome by using the right partner, and this is where Ad Victoriam's extensive data solutions expertise comes in to help you plan and carry out your vision toward success. Let's start working on your plan today!
Watch AdVic's "Harnessing Data & Automation to Drive Sales Performance" Webinar
Related Articles:
Data Migration & Salesforce Platform Enhanced in Two Months
Ensuring a Smooth Data Migration
Subscribe in a Reader