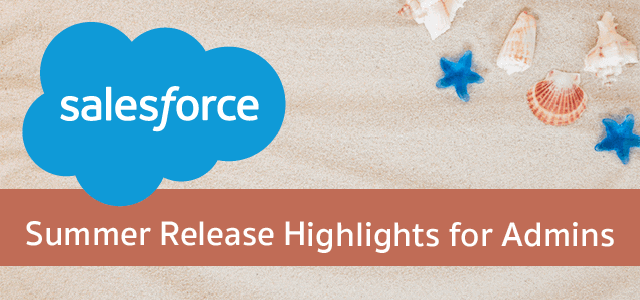 Salesforce Summer Release Highlights for Admins
From updates to Lightning Experience to Einstein Analytics to everything in-between, the highly-anticipated Salesforce® Summer '19 Release increases productivity and delivers personalized customer journeys with the latest Customer Success Platform innovations.
Some features in Summer '19 affect all users immediately. Other features require direct action by an administrator before users can benefit from the new functionality.
Ad Victoriam's consulting team took a deep-dive through Salesforce's extensive Summer '19 Release Notes document – all 545 pages of it – to highlight for admins nine of the most interesting updates you can initiate now.
The following changes all apply to Lightning Experience in Group, Essentials, Professional, Enterprise, Performance, Unlimited, and Developer editions.
AdVic Overview: Allows for best practices to be used by less hard coding and easier deployments than Custom Settings.
Salesforce Details: Reference custom metadata type records from a Process Builder formula to automate your business processes reusing functionality that you define. To change a value, you can update it in the custom metadata type instead of in your process and any hard-coded formulas that your process uses.
AdVic Overview: Allows admins another way to notify users.
Salesforce Details: Send customized notifications when important events occur. For example, alert an account owner if a new support case is logged while trying to close a deal. Or, send a notification for a unique workflow built entirely with custom objects. Previously, you could send only standard notifications for use cases predefined by Salesforce. Notification Builder puts you in control of who needs to know what and when.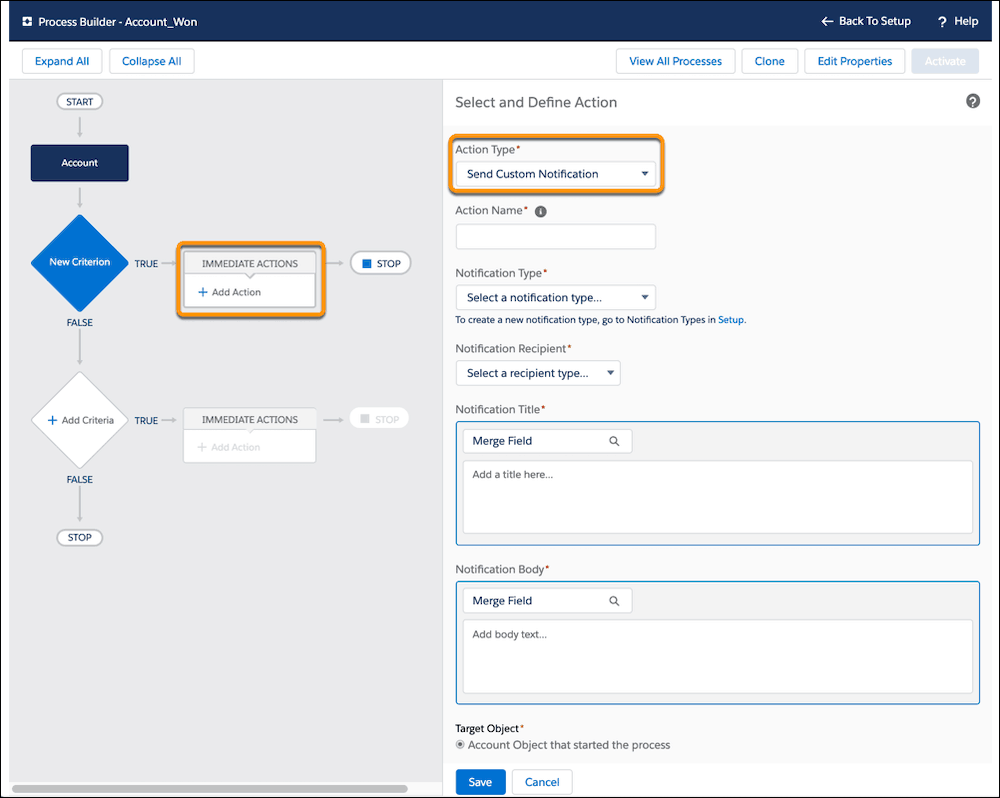 AdVic Overview: Allows community users to act on multiple records at once.
Salesforce Details: Mass quick actions are now available in Lightning communities the same as they are in Lightning Experience. Your customers can select up to 100 records in a list view and perform mass updates rather than updating records one at a time.
AdVic Overview: Good for those not using custom components.
Salesforce Details: The hover icon has been replaced in the Tile Menu component with a new display setting. You can show or hide the standard Salesforce hover icon for a menu item.
AdVic Overview: Take your related lists to the next level.
Salesforce Details: Show up to 10 columns with Enhanced Related Lists. Resize and sort your columns, perform mass actions, and wrap text.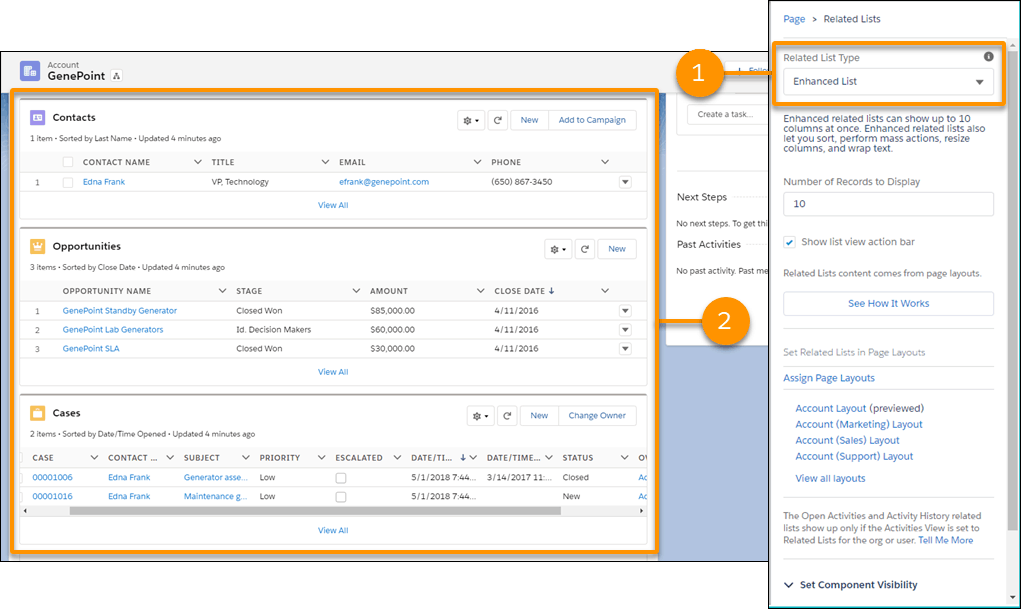 AdVic Overview: Out of the box support for duplicate cases, a common issue.
Salesforce Details: If you have duplicate cases or cases that you want to merge into a single case, you can now merge two or three cases into one master record. When you merge cases, the master record is updated with your chosen field values. Most related lists, feed items, and child records are merged into the master record. The master record keeps the Chatter feeds, your values for read-only and hidden fields (except Created Date and Created By), related items, and security.
AdVic Overview: Improved sorting capability.
Salesforce Details: Overhauled sorting in dashboard components and improved how components sort data. Instead of choosing to sort by label or value, you can sort by a named group or measure. Plus, dashboard components now support two-level sorting. Now you can sort a component by stage and then by the sum of the amount, or by average age and then record count.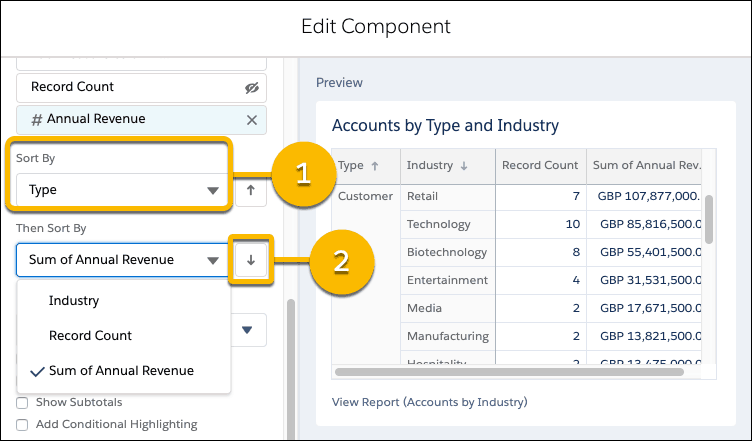 AdVic Overview: Ability to make all Dashboard tables readable.
Salesforce Details: For those times when a Lightning table column feels a bit cramped, go ahead and open it up by resizing it. You can resize columns but not rows. Resizing lasts only for the current session. So the next time you open the dashboard, the columns use their default widths.
AdVic Overview: Allows for improved reporting and in some cases reduces the need for custom fields to do this.
Salesforce Details: Answering business questions sometimes means making a calculation on every row in a report. With row-level formulas, you don't need to export report data to a spreadsheet or ask an admin to create a one-off custom formula field. Instead, write a row-level formula directly in the Lightning report builder.
Ad Victoriam Solutions' reputation as a top-rated Platinum Certified Salesforce Consulting Partner has spread well-beyond our headquarters in Atlanta, GA. The secret to our success? For starters, our renowned extensive experience and ability to help you with any of your Salesforce implementation or integration solutions. If you are interested in learning more about any of these new Release Notes for Summer '19 and how they can benefit your company, contact us now.
Subscribe in a reader