Our certified Salesforce team turns your potential into profits with our all-inclusive Salesforce consulting services

As the #1 CRM choice for businesses, Salesforce® solutions offers the scalability that allows the global cloud computing platform to handle an estimated 50 million transactions daily.
Whether you run a small business with under 10 employees, or you manage IT for a major Forbes' 500 corporation, Salesforce® solutions have the potential to grow with your company, coordinate projects, cultivate higher quality leads and automate tasks more efficiently and effectively than ever before.
The key word here is potential... Salesforce® CRM solutions provide all the right tools you need to repair ineffective business processes. Take advantage of Sales Cloud® and Service Cloud® solutions, Community Cloud™ service, Pardot, and other Salesforce® offerings.
From our HQ in Atlanta, Georgia, the Ad Victoriam technology consultants team up with businesses around the world for custom Salesforce® technology migration, data integration and implementation.
Why Hire Our Salesforce® Consultants?
As a Salesforce® gold consulting partner, our cloud and analytics experts understand the intricacies of the Force.com platform. We solve problems, simplify complexities and integrate technology so it does what our clients need it to do, exactly when they need it done.
As a trusted adviser, we partner with our clients at all levels - executive to technical - to create an achievable plan for discovery, implementation, adoption and training. We customize our approach to suit client processes for increased efficiency, accelerated productivity and sustainability utilizing Salesforce® - the world's most powerful unifying platform.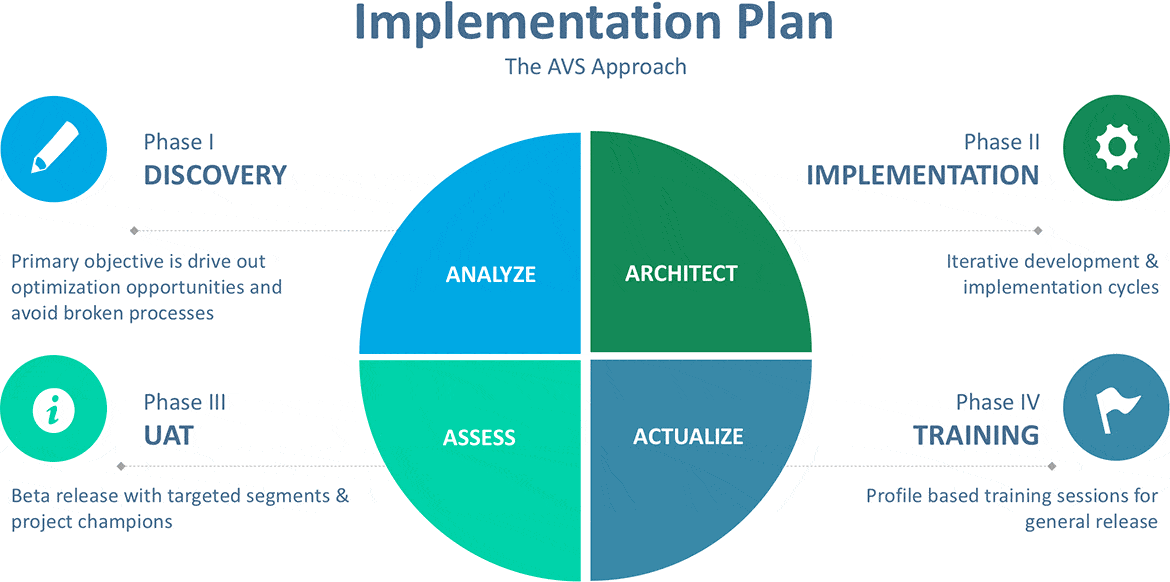 As you'll learn from our company page, we are an eclectic and down-to-earth bunch, but don't let our casual demeanor fool you. When it comes to finding creative and innovative enterprise solutions to solve your challenges, we mean business! Our extensive IT experience and technology depth gives us unique insights into providing real long-term solutions, not just temporary fixes.
Maximize the potential of your Salesforce® technology. Contact us for a FREE Discovery Call.
WHAT OUR CUSTOMERS ARE SAYING
5 Words that describe Ad Victoriam:
On top of our experience and knowledge, partnering with Ad Victoriam guarantees your business will receive all the care and attention it deserves. In addition to being an official Salesforce® partner, the customer experience is highly important to us. We don't just aim to provide a service – we build lasting partnerships with our clients that help them grow.
Experienced 
As industry leaders, our Salesforce® solutions experts and technology consultants have decades of experience under their belts.
Innovative
Helping businesses create unique user experiences is our specialty.
Dedicated
Our commitment to providing the best customer experience and unique solutions is unmatched in the industry.
Diverse
Our unique skillset and knowledge equips us to take on any enterprise technology project, leveraging solutions from Salesforce® and AWS to achieve success in planning, strategy and data intelligence.
Passionate
We're always looking for a challenge. We are excited to hear about your project!