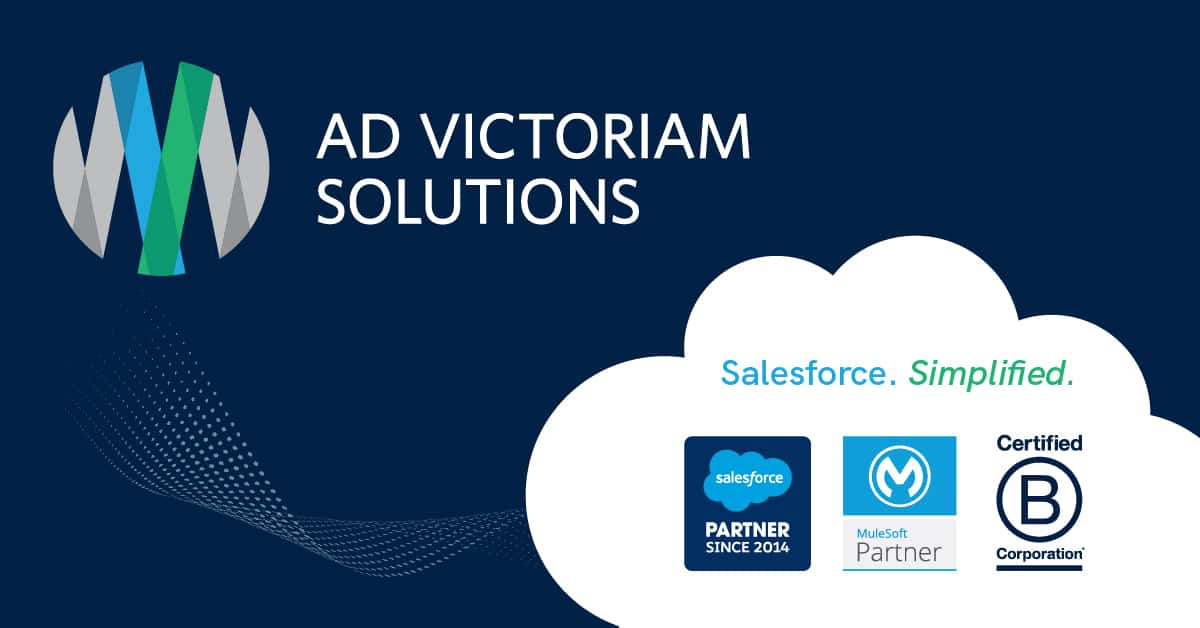 Ad Victoriam Named Salesforce Platinum Partner
It is with pride that we announce that Ad Victoriam Solutions (AdVic) was named a Salesforce Platinum Partner. With this announcement, AdVic joins the ranks of only 97 firms worldwide, 48 firms in North America, and one of only 38 firms with a 5-Star Rating for Platinum Partner status.
Being named a Platinum Partner by Salesforce recognizes that AdVic has a highly skilled staff and an exceptional operational structure, which has allowed us to scale.
To attain Platinum Partner status, Salesforce evaluates its partners based on a Partner Value Score, or PVS. The PVS is based on three criteria measured over a period of 12 to 18 months:
Sales. The more sales a partner has, the more successful and experienced they are. Salesforce recognizes partners that have worked on a variety of accounts – including those from the non-profit sector – and understand the details of implementation.
Expertise. The number of certifications held by the partner's employees is how expertise is judged. These not only include Sales Cloud and Service Cloud certifications, but also Platform Developers, App Builders, and Pardot Consultants.
Customer Satisfaction. Salesforce measures this area independently. They survey a partner's past and current clients to determine who is providing the highest levels of support and service.
On being designated a Salesforce Platinum Partner, Ad Victoriam Solutions founder Jeff Jones remarked, "This announcement is really about two things, our incredibly capable team and our clients, both of whom are the catalyst for our continued growth. I am proud of our growth and look forward to partnering with more businesses as they look to implement and optimize their Salesforce platforms."
To learn more about AdVic's services and be advised by our "platinum" team, send us your information below.
[ninja_form id=6]