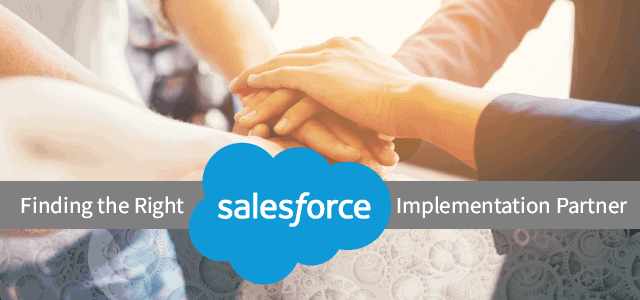 Finding the Right Salesforce Implementation Partner
Finding the Right Salesforce Implementation Partner can be daunting. When Klaussner Furniture Industries began their Salesforce implementation process with another partner, they were unhappy with their progress.
Klaussner, one of the nation's largest makers of home furniture, then turned to Ad Victoriam Solutions. Our proven industry knowledge and project experience provided them with a long-term scalable solution for their specific business needs.
Klaussner's Business Challenge
Since Klaussner has nationally-based representatives, their processes were disjointed and difficult for them to manage. Their representatives were tracking their opportunity pipeline using an Excel spreadsheet fed into their IBM AS/400 legacy system.
The solution Klaussner desired was one central system to manage their teams with consistency in reporting to gain insight into sales performance.
Ad Victoriam's Salesforce Solution
After a deep dive into their business, a technical roadmap was created. To successfully meet Klaussner's goals, the Ad Victoriam consulting team implemented Salesforce Sales Cloud in the Lightning Experience and a Mobile solution that included:
Building a lead conversion process verifying all leads, approving the lead to be a customer, then creating an associated opportunity.
Custom-building an opportunity pipeline to measure what business they can expect from each opportunity. Analysis of which opportunities are likely to progress and which are less likely to result in revenue was included.
Enabling Salesforce Mobile for reps to utilize remotely to capture data, and connected the data with a custom object. Data captured now details particular office visit aspects to analyze which aspects are valuable and impacting sales.
Integrating Klaussner's legacy IBM AS400 system with Salesforce Sales Cloud. That allowed for connecting back-end office data with leads, opportunities, and sales data.
Designing a systematic roll-out process for the reps for each individual part of the system. This included hands-on scenario-based training, combined with homework assignments.
Creating reports and dashboards to provide management with insights into system adoption, customer data, pipeline management, and store visits.
Enabling and modifying Salesforce Chatter to manage the Klaussner's service needs.
Above all, you want your Salesforce implementation to be done right the first time. With Ad Victoriam, finding the right Salesforce implementation partner is easy. With a nimble team of more than 70 certified professionals across the country, we can accelerate your business by simplifying your complex problems through cloud, integration, and data expertise. In addition, we pride ourselves on forming deep relationships with clients that go beyond the initial project.
If you would like us to design a strategic technical roadmap to streamline your operations, accelerate your sales, and provide your business with a long-term scalable solution tailored to your specific business needs, contact us here. We can't wait to talk to you!
Subscribe in a reader