The MuleSoft Anypoint Platform
Connect Anything. Change Everything.
The MuleSoft Anypoint Platform™ provides one of the world's leading integration platforms for building application networks that integrate enterprise apps, data, and devices across any cloud and on-premise. Our MuleSoft Anypoint Consulting experts can help customers unlock valuable data from all of their systems—legacy IT software, cloud apps, mobile devices, and IoT.
"With the explosion of disparate technologies today, connecting them all quickly and efficiently is the key to gaining a competitive edge. Through its partnership with MuleSoft, Ad Victoriam is enabling its customers to create a dynamic application network to achieve their goals and accelerate their pace of business," says Brent Hayward, Senior Vice President of Global Channels and Alliances, MuleSoft.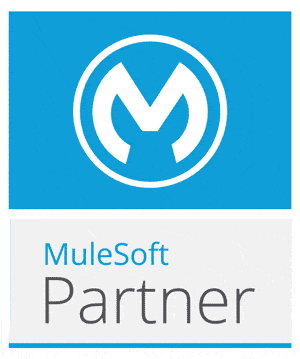 The MuleSoft platform seamlessly interconnects the enterprise to create a unified customer view. This platform eliminates the time-consuming need for custom code, and replaces point-to-point integrations. MuleSoft offers a customer data integration solution that works with existing applications and services - saving time, money and resources.
MuleSoft's CloudHub utilizes intelligent healing, redundancy, and zero downtime updates that are designed from the ground up to be highly available and scalable. CloudHub Fabric provides additional scalability with options for scaling workers out and utilizing persistent queues.
Data Security and Compliance
With Anypoint Platform your data is secure. MuleSoft follows the strongest control criteria to meet all industry standards. MuleSoft complies with ISO 27001, SOC 1, SOC 2, PCI DSS, HIPAA, as well as GDPR.
Enterprise Data Management
Companies achieve measurable benefits as they transform, cleanse, de-duplicate, merge, and standardize data. MuleSoft enables enterprise data management through its API led connectivity.
Why Hire Ad Vic for MuleSoft Anypoint Consulting?
As a certified MuleSoft Anypoint consulting partner, our integration experts understand the complexities of enterprise integrations, both on-premise and in the cloud. We simplify complex integration scenarios, integrate disparate systems, and provide a scalable architecture that your business can grow with.
Additionally, our trusted MuleSoft Anypoint consultants partner with our clients at all levels—executive to technical—to create an achievable plan for discovery, implementation, adoption, and training. We customize our approach to suit client processes for increased efficiency, accelerated productivity and sustainability utilizing MuleSoft - the world's most powerful integration platform.
MuleSoft Paves Your Way to Digital Transformation
Digital transformation affects every business in every industry, no matter how big, small, old, or new. Digital transformation is simply about how to digitize every part of your business to operate effectively.
The majority of today's business and IT leaders understand digital transformation is necessary to maintain a competitive advantage in the age of the customer. Our MuleSoft Anypoint Consulting experts can pave the way by developing the blueprint to your company's digital transformation.
Enabling IT through the API-led connectivity approach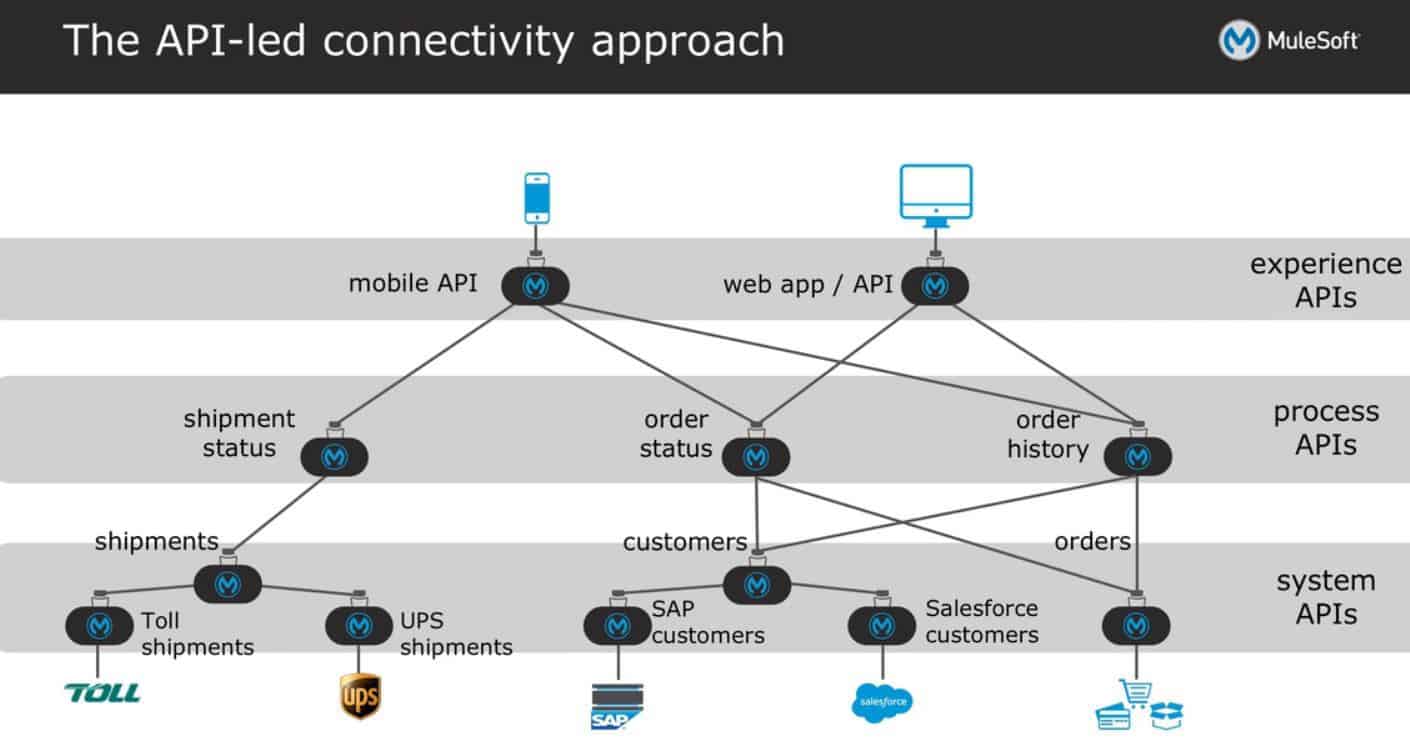 Ready to Connect Your Systems?
Talk to a MuleSoft Anypoint Consulting Partner Today