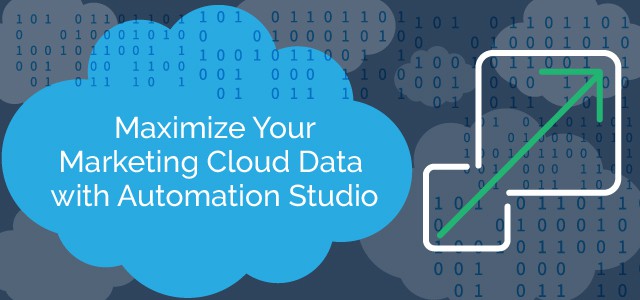 Maximize Your Marketing Cloud Data with Automation Studio
Estimated reading time: 6 minutes
Are you looking to segment your data in Salesforce Marketing Cloud to reach that key audience? Do you find yourself needing to segment or apply filters on a regular basis to get the latest data before you send an email? Marketing Cloud provides a manual process to filter data Extensions or Lists, but there is also another option to automate your frequent segmentation by utilizing Automation Studio.
Understanding Data within Marketing Cloud
Before segmentation can occur within Marketing Cloud™, it is very important to understand what Data Points you are going to start with. Marketing Cloud typically stores your data within Lists or Data Extensions. What is the difference between Lists and Data Extensions?
Lists
Lists typically are utilized when you have less than 500,000 subscribers and also prefer simplicity over performance. Lists also limit the number of attributes you can utilize for a subscriber and are not recommended for when you are connected to Salesforce Sales Cloud.
Data Extensions
Data Extensions (DEs) are utilized when you have more than 500,000 subscribers (but can be used when you have less). DEs support multiple data sets and relationships with complex subscriber attributes. When utilizing Salesforce Sales Cloud™ Connect, the Salesforce® Objects synced are automatically created as Data Extensions, which provide more long-term capabilities than Lists. Data Extensions are recommended for advanced segmentation and email personalization.
How Do You Quickly Filter for Marketing Segmentation?
Once you have a List or a Data Extension and you want to segment this data set down you can utilize a Data Filter within Marketing Cloud. Data Filters allow marketers to select specific attributes or combinations of attributes to filter criteria. The results of this filter on a Data Extension is called a Filtered Data Extension.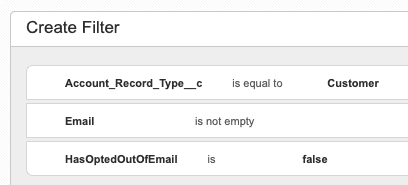 Note: Once the Filtered Data Extension is created, it will not automatically refresh for you in the future, so be careful when using old filtered Data Extensions as they could need to be refreshed. There is an option to manually refresh the Filtered Data Extension and this will re-apply the Filter to the Data Extension and show you new records results.
One of the drawbacks of this is that it is a manual process. To automatically refresh a Filtered Data Extension, it is recommended to utilize Automation Studio.
Pro Tip: There are use cases when you do not need to refresh the filtered Data Extension automatically, such as a one-time email send or a moment in time you would like to preserve for a future marketing campaign. Be sure to analyze the segmentation requirement before you set up an Automation.
Refresh Your Data with Automation Studio – Filter Activity
With the power of Automation Studio, marketers are able to create a scheduled refresh of key Filtered Data Extensions.
For Example: (Birthday Email)
You have a Data Extension of Contacts with a birthday attribute and you want to send an email to those contacts with a birthday that month. You can achieve this by creating a Filter Activity that includes a Data Filter where the Contact's birthday is in the current month. An Automation Studio job would be set to run monthly.
To Achieve a refreshing Filtered Data Extension, you will start with the Data Filter.
1. Navigate to Email Studio and create a Data Filter from a Standard Data Extension. Ensure that you save this filter so that you can reference it within Automation Studio later.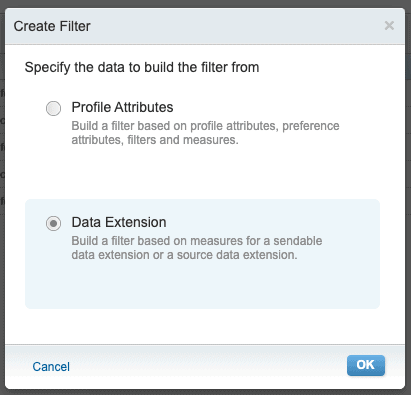 2. Once you are satisfied with the results of your saved Data Filter, you can now move over to Automation Studio within Marketing Cloud to create a new Automation Studio job
3. Name your Automation Studio job and then drag over a Filter Activity Action. Filter Activity Actions are composed of a Data Filter from Email Studio. The second step on the filter will be to name the resulting Data Extension. (When these Filters are applied within Automation Studio, they result in a New Data Extension). Every time these filters are run, it will automatically refresh or apply the listed Email Studio Data Filter – therefore refreshing your Data Extension.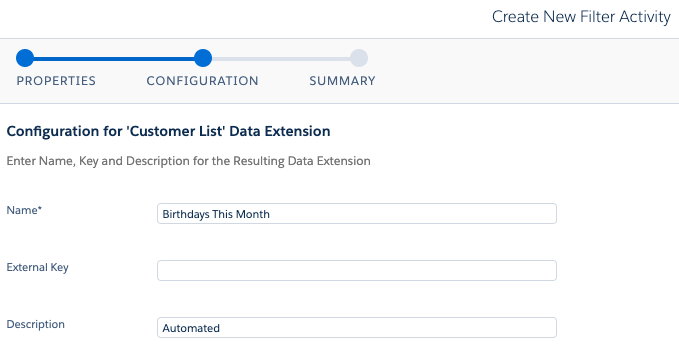 Pro Tip: If you need to make a change to the Filter, you can do so in Email Studio – Data Filters and the Automation Studio Activity Filter will automatically be updated with the new filter criteria. The first time you run the Automation it will create the Data Extension (be sure to add a description to the Data Extension so that you know it's from Automation Studio)
4. Final step is to set the schedule of the Automation Studio job. The schedule will determine when and how often this automation will run. You can also add additional Automation Studio Activities as needed to string key processes together. Once you have set the schedule you can select the run once option or save. Once saved, you can activate the automation and you're all set with your automatic refreshing Data Extension.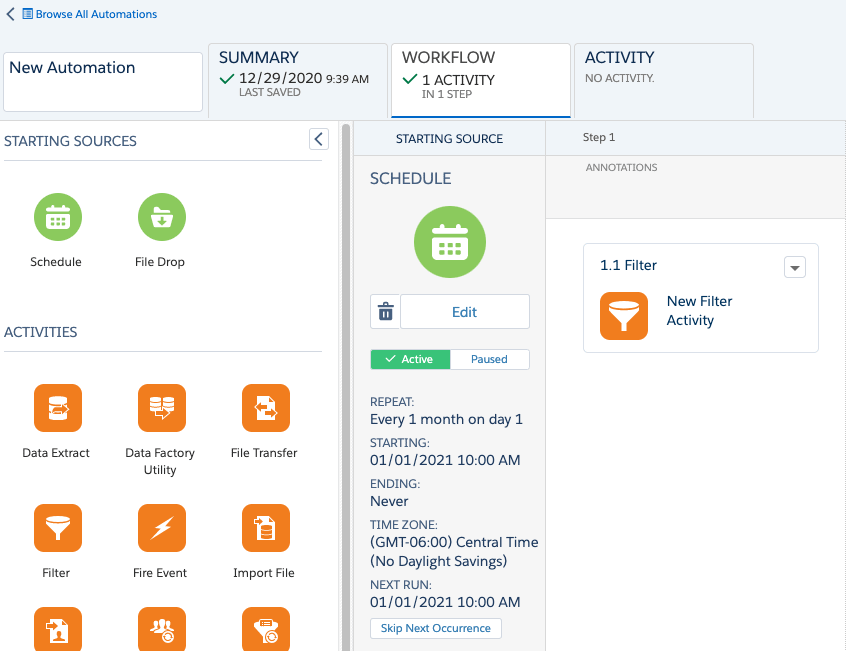 Looking to gain a competitive advantage over the competition through automation? Salesforce's Marketing Cloud can benefit businesses of all shapes and sizes if correctly implemented into your organization, and AdVic's certified consultants will learn your business, and skillfully guide you through the entire implementation process. Let's get to work today!
Related Resource
Get the Most Out of Journey Builder with Marketing Cloud Connect
Follow in a Reader