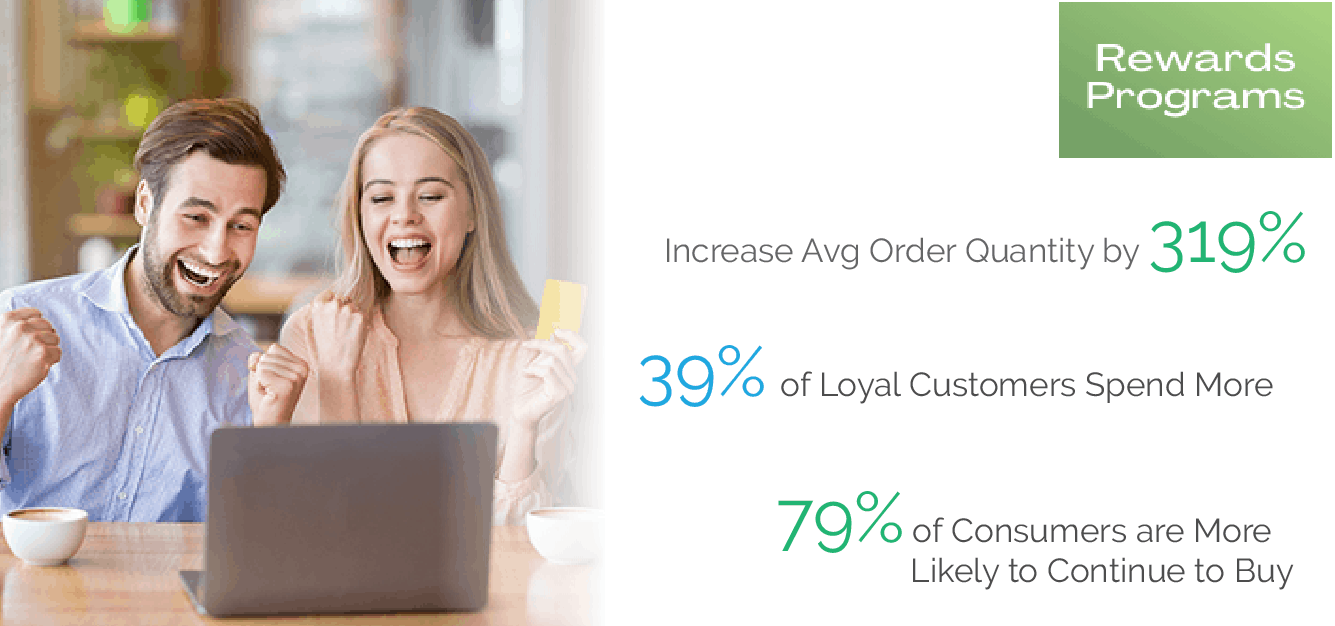 Manufacturer Digitally Transforms Customer Rewards Program
Everyone knows that loyalty programs work – here's some of the evidence from Forbes:
Adding a loyalty program to an e-commerce platform can increase average order quantity by 319%.

79% of consumers say loyalty programs make them more likely to continue doing business with brands.

39% of loyal customers will spend more on a product, even if there are other less-expensive options available.
These are some of the reasons why a manufacturer – that develops and sells market-leading brands to consumers globally – was desperate to create a comprehensive, efficient, effective, and revenue-generating rewards program.
Their Top Barrier?
They lacked the technology to support their initiative. They knew it was time to abandon their laborious and unproductive processes – and integrate more tools with their only system (Salesforce Marketing Cloud) so they could fulfill their vision. This is when they partnered with Ad Victoriam's Manufacturing Consulting Team, who guided them toward the data and system solution that now delivers the rewards program experience they wanted (and needed) for their customers.
Team AdVic's Solution
In our quest to meet this client's growth needs, the AdVic Team implemented Salesforce's Sales Cloud™, Service Cloud™, numerous apps, and re-configured Marketing Cloud. Here are the specific steps taken:
Implemented and integrated Sales Cloud, Service Cloud, Conga, 8×8 phone system, Facebook, Star Points, ZenCraft, and more, with their Marketing Cloud platform, which also

replaced their homegrown CRM

.

System replaced the utilization of a six-seven member team from a third party call center with three new hires,

significantly reducing cost.
Integration with the Clients website

replaced Merkle, a batch data processor, which was expensive, cumbersome and provided week-old data.

Coupon redemption management created

through flows to monitor and reject coupons based on duplicate utilization and when custom reached coupon limits.

Designed and integrated store location functionality

to provide customers with "store nearest you" information based on their exact location.

Implemented with Star Points ZNY Rewards to

track points

based on rewards points rules such as "add 15 points for birthday."

Built flow-based inventory system, supported by FIFO, creating

picklists configured based on warehouse layout (Conga)

, and shipping labels (ZenKraft).

Custom-built journey through Marketing Cloud triggering emails during the product purchase lifecycle and to

drive rewards program engagement.

Tailored Service Cloud and Lightning Component to

manage product claims expediting case resolution.

Replaced Excel spreadsheets and sticky notes with

attractive and actionable reports and dashboards.
Looking to build loyalty? Let's talk about setting up a rewards program focused on multiplying product purchases and repeat customers – based on your business model. Ad Victoriam's certified Salesforce® consultants are ready to take the journey to success with you. Let's talk today! Just fill out the quick form below and we'll get right back to you!
[gravityform id=5]
Related Article & Resources
Read More AdVic Customer Success Stories
Podcast/Listen Now: Salesforce Solutions for Manufacturers
Subscribe in a Reader