Industries
Multi-Cloud Solutions for Your Industry
Businesses in every industry need to digitally transform with speed, flexibility, and scale to keep up with changing times and customer demands. Ad Victoriam offers a breadth of industry experience and industry focused cloud solutions to help businesses get on track quickly.
Choose your industry, below, to learn how Salesforce® CRM conquers industry specific challenges and accelerates growth.
Connected Technology
Drives Growth

for Manufacturers

Manufacturers are experiencing a customer-centric revolution. As a result, demand for customer-focused operations, sales, and marketing data has never been higher. Like you, Innovative manufacturers are looking for ways to rethink the way they do business so they can move faster than ever before. Process automation and connected data with actionable insights are essential for driving performance and staying competitive.

With Ad Victoriam and Salesforce Manufacturing Cloud™, mission-critical operations will be streamlined, secure data will flow freely, and service/product delivery will benefit from 360-degree customer profiles. As a multi-cloud Salesforce Consulting Partner, we've seen pretty much everything and can make your enterprise software run like a well-oiled machine now and into the future.
System Integration
Manufacturers who store and manage data in a siloed Enterprise Resource Planning (ERP) system cannot effectively drive efficiencies for the rest of the organization. If you are one of them, it's time to implement a tool that will unlock your ERP data and connect it to front office systems so you can better manage distribution and supply chains to meet product demand.
Ad Victoriam's in-house integration and data teams differentiate us as a company. With Ad Victoriam, you can leverage integration technology, such as MuleSoft®, to provide seamlessly connected back-end data and production to front-end sales.
How Salesforce enables manufacturers to get the 360-degree view of operations all the way to product delivery and customer satisfaction?
Relationship management data, predictive sales, and standardized sales process with Manufacturing Cloud
Customer engagement, claim management, and entitlement oversight with Service Cloud™
Self-service customer portal with knowledge articles, order information, and claim status with Experience Cloud™
Field-based workforce optimization, dispatcher console, and work order management with Field Service™
B2B Commerce captures new customers, increases your distribution buying power and makes it easier for customers to do business with you
Product configuration, price book management, and automated quote generation with CPQ™
Put
Patient Satisfaction

at the Heart of Every Interaction

More and more the healthcare industry is challenged to deliver a top notch patient experience. However, because of disparate systems processes are disjointed, security risks increase, and health records are incomplete. Whether you're a payer, provider, or a pharmaceutical company, you need an integrated cloud-based solution that securely places all of the data in your capable hands.

The Ad Victoriam Healthcare Team helps you become more sophisticated in your business practices, data management, marketing, and analytics. We'll implement the technology solutions you need to secure your data and accelerate its advancements with precision.
Here's how:
Engaging with patients on any device and collaborating across the entire healthcare network, from care coordinators to service agents and family members is made easier with a Salesforce Health Cloud™ implementation. By connecting EHR data, treatment plans, patient preferences, and more, you can deliver truly personalized experiences on the journey to better outcomes.
Leading insurance plans must make it a priority to build trusted and lasting relationships with members to attract and retain business in today's digital healthscape. With Salesforce Health Cloud, you'll discover how to personalize care, streamline authorization requests with utilization management, and promote collaboration to achieve the best member outcomes.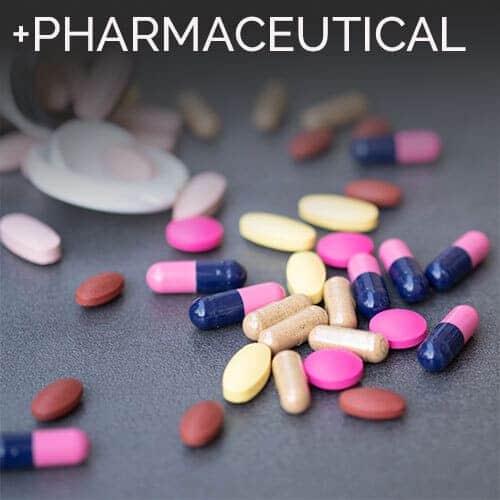 In a perfect world, all of the technology you need to run your business would speak the same language. In the real world, proprietary systems rule the market. Our enterprise application integration team utilizes MuleSoft® to enable systems to communicate seamlessly, breaking down silos, so that systems and your team work in harmony, from production to distribution.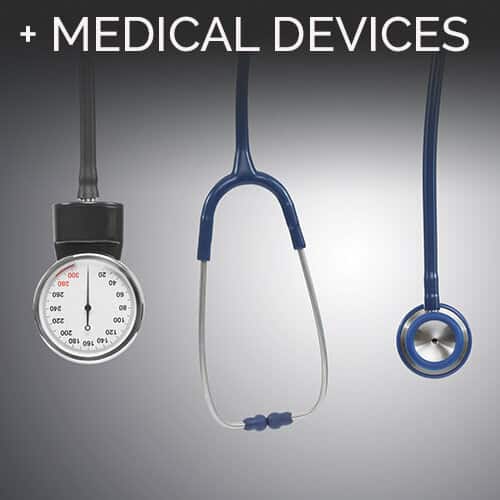 Salesforce Health Cloud connects every part of your ecosystem — from clinical operations, to manufacturing, supply chain, marketing, sales, service, and more — to help deliver your breakthroughs to patients, partners, and providers. And in this era of digital devices, evolving business models, and price competition, that kind of business flexibility is a key success driver.
Salesforce CRM for Healthcare Enables You to Focus on
Your Relationships

, Not Records!
CMS Patient Data Interoperability & Access
Regulation Compliance
The Centers for Medicare & Medicaid Services (CMS) has issued new interoperability and data exchange regulations. The regulations are focused on liberating health data by driving interoperability through patient access to health information.
If you have concerns about becoming compliant with these new regulations, the Ad Victoriam Healthcare Team has a comprehensive milestone-driven program offering complete solutions for achieving compliance in 2021 and beyond, ensuring governance while fostering innovation with standard-based application programming interface (API).
Be In the
Right Place

at the

Right Time

with the

Right Message

Today's shoppers expect more from retailers. They demand a seamless, personalized journey from a retailer who delivers custom experiences whenever and wherever they are – online, in-store, mobile, email and social.

The foundation of this journey is simple, it's real-time (actionable) data. Here's how Salesforce® works for retailers:
Provides clean data, intelligent profiling, and segmentation
Distributes your data to unified views of your audience
Uses powerful marketing automation to attract and engage from anywhere
Supports your customers with state-of-the-art customer service
Retail CRM also streamlines internal processes by connecting sales associates, partners, and employees with the information they need to provide the right products, right messages, and the kind of service that builds loyalty and revenue.
High Tech Gains a
Competitive Edge

with a Salesforce Solution

These days, High Tech companies are in a constant state of change and need to advance quickly to stay ahead of their competition, all while anticipating their customers' needs.

How are some High Tech companies winning? With automation processes delivered through a Salesforce® multi-cloud solution. Take a look at the options.
Allows you to create an efficient sales process with numerous options to automate sales (goal tracking, quote generation, email integration, calendar integration, task automation, renewal capabilities, and more).
CPQ, or Configure, Price, Quote software is a sales tool for companies to provide accurate pricing with any given product configuration scenario. Companies that use CPQ are seeing impressive positive results in time, deal size, quote accuracy, and sales processes.
Automate service processes, streamline workflows and access to articles, topics, and experts to support customer service agents.
Helps brands build websites, self-serve portals, mobile apps, and many other digital touch points to engage with customers — and digitize business processes to move faster.
This marketing automation solution creates meaningful connections, generate pipeline, and empower sales to close more deals.
Ad Victoriam's High Tech Team has extensive experience in helping companies identify processes that will help them benefit from multi-cloud automation, plus we'll build customized applications to fit your business's unique needs. We'll also train your teams on best practices and how to get the most out of the software.