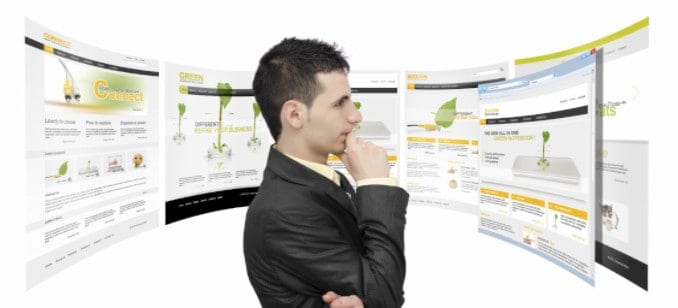 5 Important Considerations When Implementing Pardot
So you bought Pardot – now what?  
Pardot is a robust marketing automation tool that offers marketers all the customer tracking and communication bells and whistles of their dreams. Before implementing Pardot, read these five important points to keep in mind when first starting to use Pardot.
1. Who will be your Pardot Ninja?
As much as we would love to work with you indefinitely, at some point in time someone internally should own your Pardot instance. That person should be involved with implementing Pardot from the start. I highly recommend this person to be a part of your Marketing Team.  If this isn't possible, look for someone who is keen on learning new functionality – a self-starter who is creative and has a natural curiosity for technology.
Too many times during a Pardot implementation project, I come across businesses who do not have this person picked out and sometimes do not figure it out until mid-way through the process. This tends to cause some serious lack of productivity during our consulting hours and we want you to get the most bang for your buck!
2. ROI, Analytics, and Reporting
As we all have experienced at some point in our life, nothing is given to us for free – especially when it comes to new business ventures. This is why it's very important to have a plan on how you are going to report back your return on investment to key stakeholders.
I would ask myself: What is most important to those stakeholders – money brought in via Sales opportunities, or the amount of communication/activity received from the customer?  Is it the amount of net new leads generated via your marketing efforts?
These reporting metrics are possible in Pardot. You just need to plan ahead on how to build and organize your campaigns which will make your reporting reflect the KPIs needed.
This leads me into my next important point during a Pardot Implementation…
3. Pardot Strategy: Implementing Pardot
Too many times a P.O.A. (plan of action) or whiteboard session is forgotten when talking about marketing.  Upon implementing a new Pardot instance, I highly recommend you start with at least two basic scenarios: Net New Leads and Current Customers.  By creating new Pardot forms and generating landing pages you are bound to gain net new leads that are interested in your business.
What is your plan of these net new leads?  Do you plan to nurture them until they reach a certain level of activity that shows interest?  Do you plan to send them immediately over to your sales reps so they may reach out?  How about current customers?  Do you have a plan to keep them engaged in your product and upsell existing products that they would be interested in?
No matter what your P.O.A. is, we can help you build these scenarios out in Pardot as long as you have decided the path that works best for your business process.
4. Content
Now that we have our strategy and plan of action in place, the next step is to build it!  This can be the most exciting part of the process for some.
However, for those who do not have a clear picture in mind of whom will actually build out their content, this step may cause extreme anxiety.  This is why it's important to know whom will build out those pretty email templates and write up those white-papers ahead of time.  Include them in the overall strategy along with any marketing goals that you wish to report on.  This will help guide them in the process of creating interesting company branded content for your potential or current customers.
5. Organization
Once the building starts taking place, you will begin to see your Pardot instance flooded with email templates, landing pages, forms, lists, etc.  Pardot has an excellent way to keep all of your marketing assets organized via folders and tags.  However, I also highly recommend you come up with a naming structure to help you group the same type of content together for easier access.
As a Pardot registered partner and Salesforce Platinum Partner, Ad Victoriam is fully prepared to team up with your business, leveraging our Salesforce proficiency to put this robust marketing automation tool to work for you. Contact our knowledgeable Pardot consultants to learn more about how we can help.