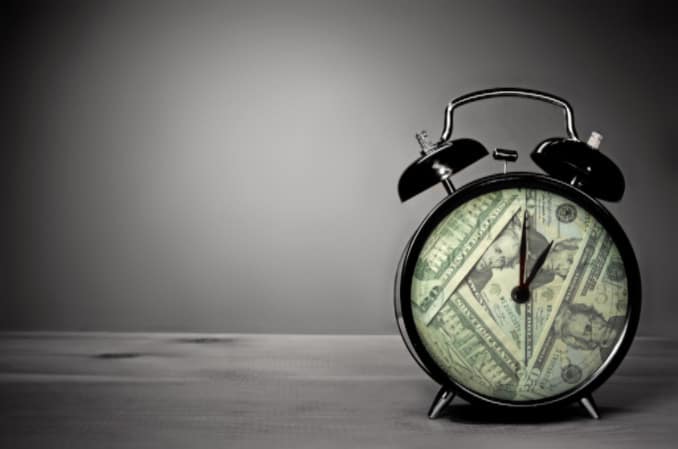 Salesforce "Lightning" Winter '17 Release Notes: General Functionality
It has been a good summer. But now that winter is coming, it's time to wake up, grab the hot cocoa and make the switch to Salesforce Lightning this Winter if you haven't yet. Here's why:
Ever since the Winter '16 release a year ago, many of Salesforce's users (including myself) have been on the verge of enabling and living in the Lightning Experience. But new things are scary. And they become scarier when we don't see what we're used to. "Why should we switch over if I get more functionality and efficiency in Classic?"
After all, the old saying goes, "Time is money, yo."
With this latest Salesforce release, which I call Lightning: The Definitive Edition, we get something new and improved that will grant us that increase in productivity we always crave – just the thing we need to make the jump.
Just take a look at the following general functionality features only available in Salesforce Lightning this Winter:
Tabs
Tabs are now at the top of the screen. Rejoice!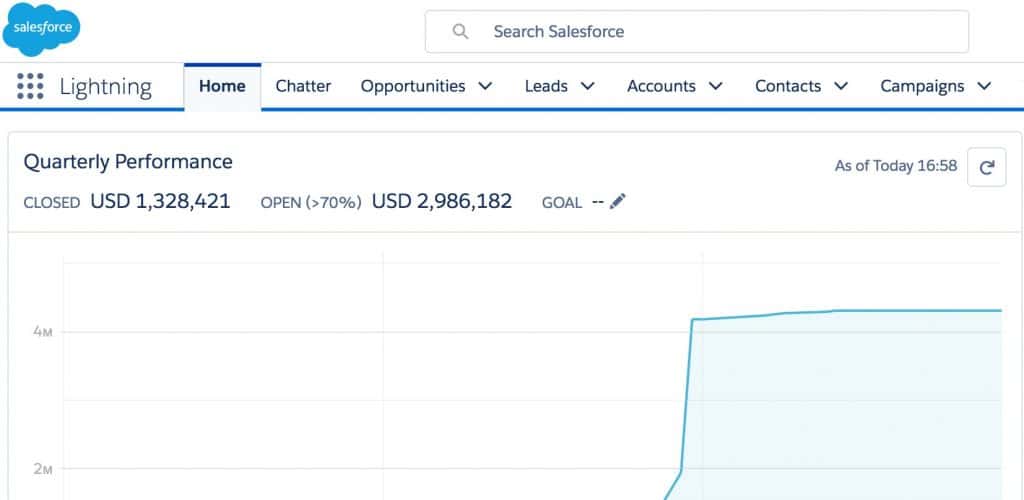 Kanban List Views (Leads/Campaigns/Contracts)
View records by their Status properties visually.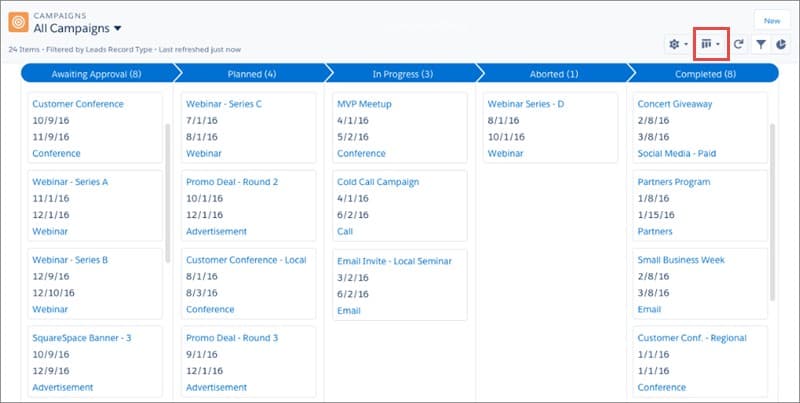 …because viewing more on the screen means less clicks to find what you need.
Validation Rules
Required fields based off Status? Salesforce has you covered.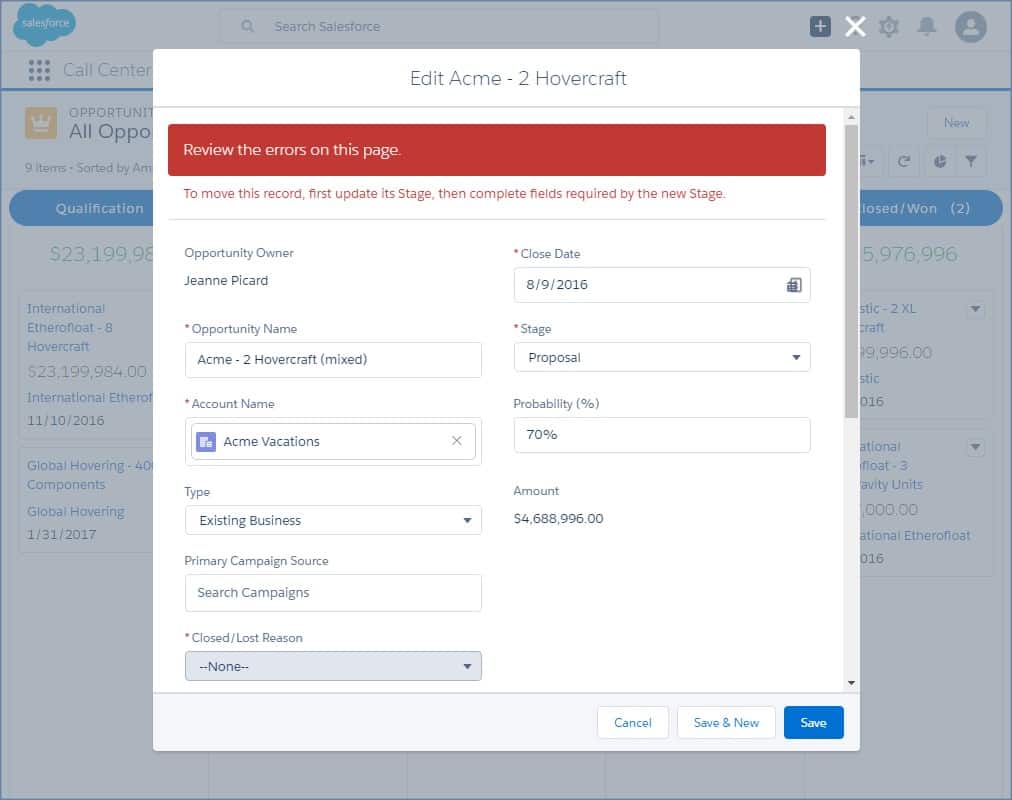 The Assistant
You know that box that reminds you of the one record that you forgot about?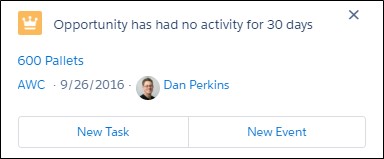 Take action on it straight from the home page and set goals to get up-to-date using handy buttons. Don't want to see it ever again? Click the little "x" to clean up your Assistant's list.
Still with me? We've only touched on the Home page…the tip of the definitive Lightning iceberg.
Inline Editing
Make quick changes (without having to load a new page) to any record's fields you have selected for display on the list view.

Small catch – you can't edit if the view has more than one Record Type, uses OR logic, lookups and dependent pick list fields.
List Views and Select Checkbox
Now available! Bring those list view buttons and use them in the definitive edition.

(Marketing User needs to be checked on your user record.)
Emails
From within the Activities related list, you are now able to perform a variety of actions directly from the record page. Already being able to view the contents of the email on the page, you have the shortcut there to reply as quick as you can see it.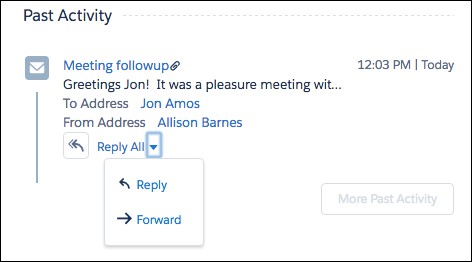 Google Calendar Integration (beta)
You don't need to create appointments in two places anymore! There are some things it still doesn't do, but these are in no way deal breakers. Progress is progress!
That's it for general functionality. Up next, we'll take a look at Reports & Dashboards and their unique experience in Salesforce Lightning!
Need a pro? Talk to our certified Salesforce consultants today.