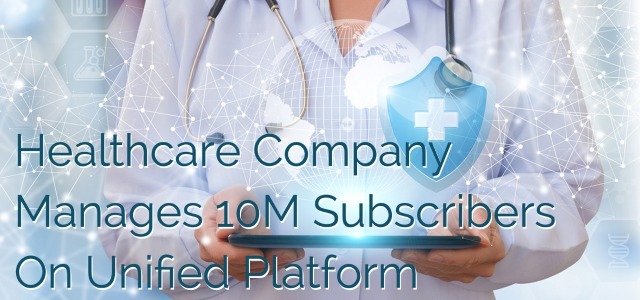 Healthcare Company Manages 10M Subscribers On Unified Platform
Estimated reading time: 3 minutes
A large digital healthcare company has successfully worked to fix the fragmentation within its healthcare system by providing the technology that links health data so healthcare can be managed in one place. They support more than 10 million providers, employers, and health plans so they can effectively scale outcomes-based health and wellness solutions across their entire population.
Initial Project
The healthcare company connected with Ad Victoriam after they acquired the majority, not all, of another business. They needed assistance with carving out 75% of the other business' Sales Cloud™ platform and integrating its components and data seamlessly into their existing platform. Additional, challenges surrounded their actual system, which was built on custom code dating back more than 10 years. They also wanted to replace Zendesk with Service Cloud™ to streamline service and create needed automation.
Project Highlights
Sales Cloud, Service Cloud, Org Split & Migration
Designed a development and implementation strategy within the legal and financial framework of the acquisition. Facilitated an in-depth technical discovery of the client's business and legacy architecture, enabling an efficient transition of code and data.

Migrated objects/structure without disrupting the original platform or affecting their current processes.

Updated custom code to current standards, enabling long-standing utilization and future scalability.

Established processing rules to segment designation of the other company's account data based on the legal framework.

Recreated dashboards and reports in their platform, ensuring data integrity. Modified

report and dashboard

structure to be in line with current code standards.

Implemented Service Cloud with needed Entitlement/SLA customizations based on business requirements,

replacing Zendesk

.
"We have worked with Ad Victoriam on two different projects and this team is outstanding and knowledgeable across the board when it comes to Salesforce applications. Received a quick turnaround from discovery to implementation, along with outstanding support after the project was complete. They were great in providing us direction, even when our teams frequently changed the requirements. Looking forward to working with Ad Victoriam again in the near future." – Business Systems Team Lead
Move to THRIVE Managed Services
AdVic's relationship began in 2019 with a seamless platform and data migration from an outdated service system with added customizations for Entitlements, SLAs and more, to a strategic partnership that empowers our client across the organization. Ever since, AdVic® continues to manage the integration of Salesforce® with their ERP and Agiloft and other applications to funnel all of their data into Salesforce to tie activities to their contracts, which is the lifeblood of their company. The Managed Services relationship not only continues to align their technology with their business goals, but advances their growth. AdVic is viewed as a valuable extension of their team
AdVic's THRIVE Managed Services for Salesforce® & MuleSoft® offers the expertise, support, and solutions to help your business continue to thrive. So, if you're in need of a cost-controlled flexible, yet a full-service solution to fit your exact needs in the short- or long-term, talk to Ad Victoriam's THRIVE Managed Services team today.
Related Resources:
Building and Maintaining Relationships Through Managed Services
Salesforce Managed Services Advantages That Control Costs
AdVic's Thrive Managed Services for Salesforce Program
Moving Your Business Forward with Salesforce Managed Services
AdVic Provides a Managed Services Solution
Subscribe to the AdVic Salesforce Blog on Feedly: