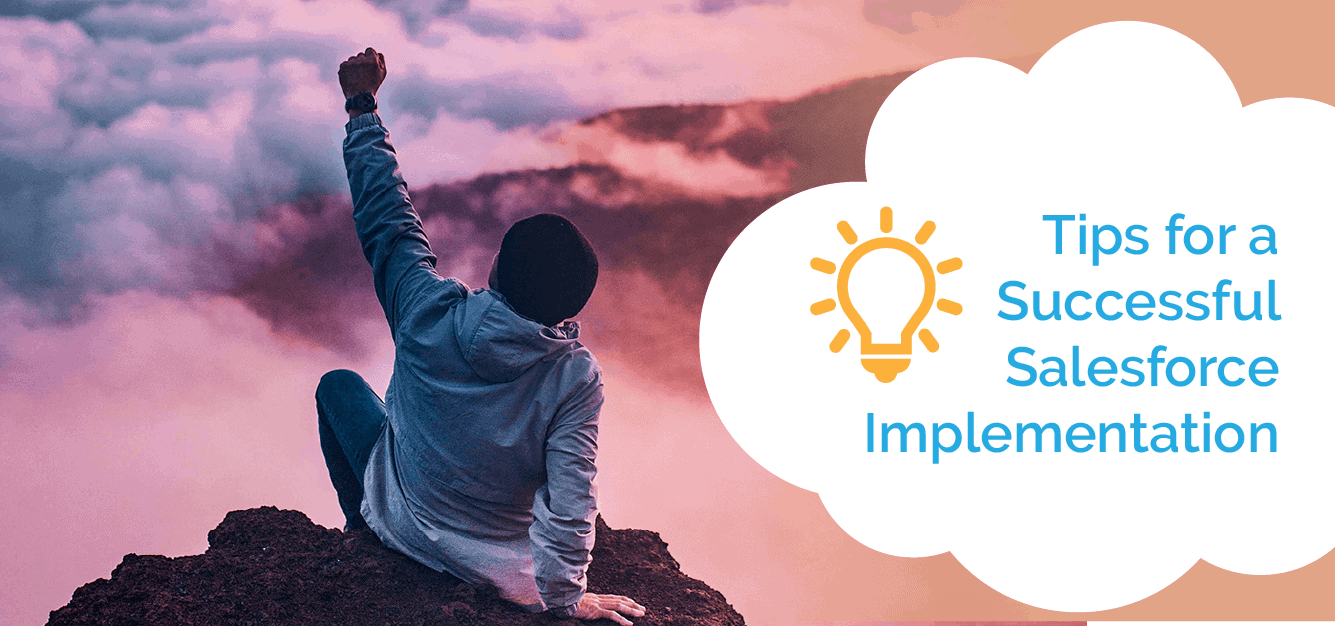 Tips for a Successful Salesforce Implementation
No two Salesforce implementation projects are the same. All are unique in their own way and to your business. Factors, such as business requirements, team composition, your expectation, methodology, and timeline, influence the project.
Fortunately, all Salesforce projects do share the same challenges, with no bias to project size or type. Because of this, it's important to adhere to very strict internal project management and communication practices, ensuring you never lose sight of the primary project objective – implement a Salesforce Cloud or improve the current platform so it helps clients reach their business goals.
At Ad Victoriam Solutions (AdVic), we manage Salesforce® projects of all shapes and sizes – projects including complex integrations, use of third-party applications, technical or process refactoring, Salesforce implementations, and much more.
Based on our experience, here are just a few tips and tricks – suggested directly by AdVic consultants – that will help you maximize the success of your Salesforce project.
Define Your Salesforce Project Expectations
You would be surprised at how frequently we encounter projects that require further clarification surrounding client expectations. Every project, large or small, should have a few focused bullet-points aimed to define project success. This proves to be useful in an early conversation, helping all parties apply a laser focus to the project's scope.
Document Your Current Business Processes
Arguably the most important phase of a project's life cycle is the Discovery Phase. It's a crucial time for your consulting partner to ask questions, learn about your business, and build a solution to eliminate your current pain-points – all within budget and scope. We find it very valuable when clients have their processes documented and pre-defined, as it reduces the time spent on Discovery and results in faster solutioning.
Download AdVic's Free "Justifying the Need for a CRM" Worksheet
Assign a Dedicated Point-of-Contact
On occasion, project challenges introduce themselves due to delays in client communication, our inability to gather requirements from subject matter experts, and less-than-expected stakeholder involvement. Introducing a dedicated client-side liaison is essential to eliminating these challenges, as well as playing an important part in confirming the project team's technical solutions against business expectations.
Provide Samples Reports
Often an under-utilized resource, providing samples of business-critical reports helps a Technical Team validate the proposed solution's design against your expected output. Be sure to take advantage of this by offering your Technical Team current-state reports or mocking up future-state sample reports so you get the reports you need.
Whether it's a Salesforce implementation, enhancement, or integration project you are mulling over, let AdVic do the heavy lifting by addressing your complex challenges through our cloud, integration, and data expertise, leaving you to what you do best – servicing your customers. Let's talk about your Salesforce project today!
Related Articles
Outsourcing My Salesforce Implementation
Finding the Right Salesforce Implementation Partner
Subscribe in a reader