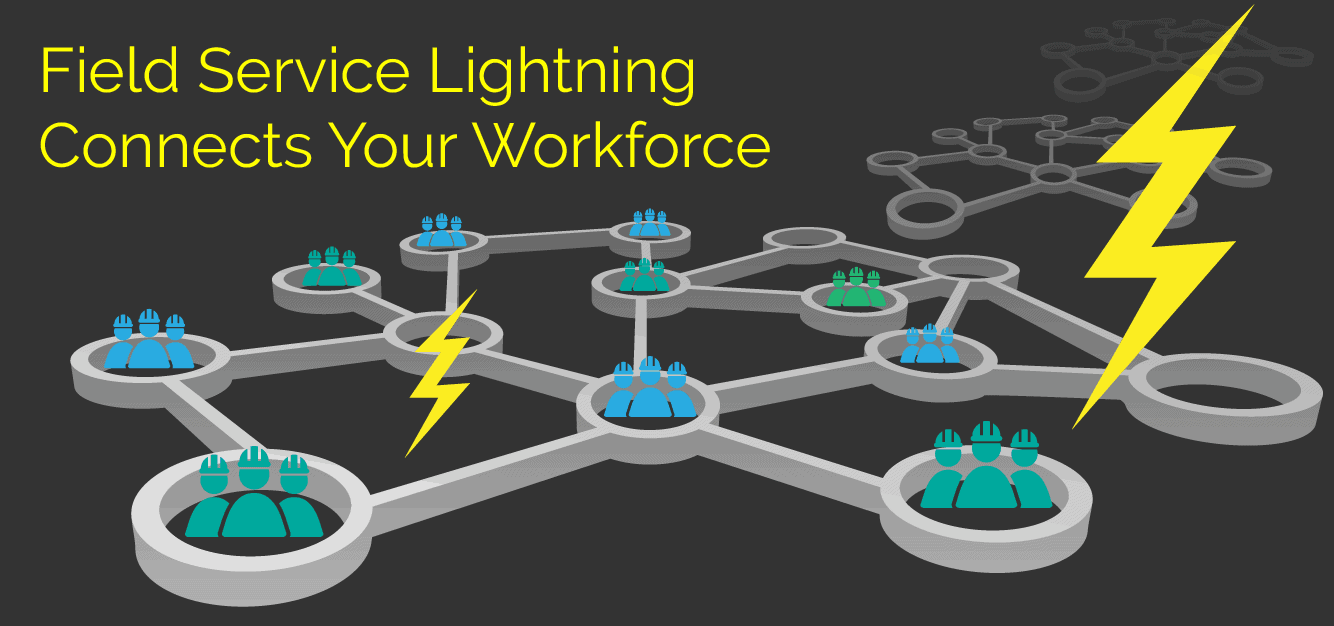 Field Service Lightning Connects Your Workforce
Salesforce's Field Service Lightning (FSL) was designed to connect your workforce, enabling them to deliver intelligent and productive on-site services. It allows for faster delivery and smarter and more personalized service from the phone to the field on one platform. But the truth is, FSL does so much more.
Smarter and Faster Service
When it comes to helping your team work smarter, FSL greatly improves not only the customer experience, but you also get more productivity from your field agents on every call. Just think how beneficial it would be for your company if you could locate the closest field agent or technician in proximity to a customer or match them with a representative that has the right skill set to get the job done.
And with the help of equipment and inventory management tools, every field agent can be equipped with the proper tools and sufficient knowledge to get the job done – the first time – to the customer's satisfaction.
And when it comes to working faster, using FSL's Einstein-enabled artificial intelligence could, for example, help a dishwasher repairman who needs to replace a water inlet valve to simply snap a picture of the valve, and Einstein will quickly identify the exact product type—saving time for the customer, repairman, and the company.
Manage Jobs 24/7 from Anywhere
Without question, the biggest advantage companies will get from implementing an FSL solution is mobility, 24/7 from anywhere. Premium FSL features that your field agents can bring to their on-site jobs – even without a connection – include:
Knowledge articles
Real-time collaboration
Instant access to job schedules
Stock and inventory visibility
Barcode scanning in-app
Capture signatures digitally in-app
Technician-controlled scheduling management
Additionally, using the fully customizable mobile iOS or Android app, your field agents can send geolocation information back to your company's scheduler, or chat with other company employees. The app also allows agents to take advantage of custom layouts, list views, tailored actions, Salesforce flows, and can even connect to other apps.
Lastly, read how FSL was a part of a recent Salesforce Service Cloud, Community Cloud, Mobile, and Lightning Experience solution successfully implemented by the Ad Victoriam consulting team, here.
Are you looking to take your company's field service performance to a new level? Talk with one of Ad Victoriam's certified Salesforce consultants now by clicking here.
Subscribe in a reader