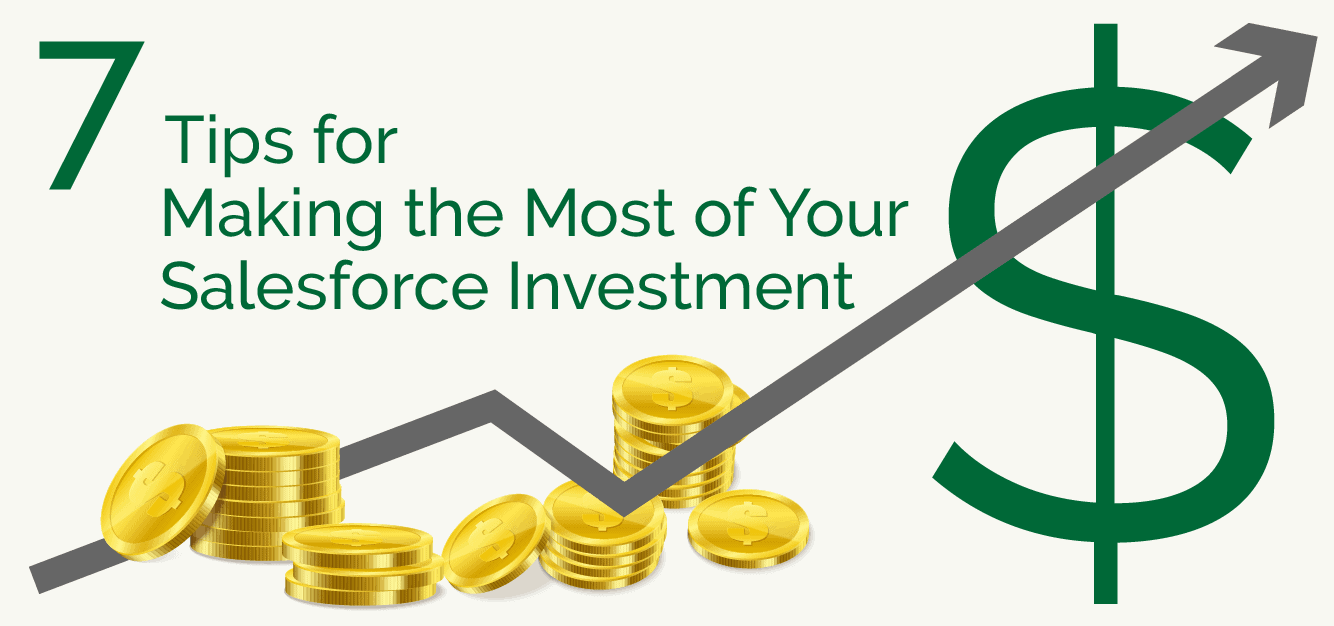 7 Tips for Making the Most of Your Salesforce Investment
How many times have you bought a product or service – either personally or professionally – and have regretted not taking the time to look under the hood so you could get the most out of your investment? If you're honest with yourself, probably more times than not.
So, how do you ensure that you are getting the most from your Salesforce® investment? Well, there are numerous recommendations we could give you, but here are seven to start with that you would certainly get from the Ad Victoriam consulting team.
1. Employee Adoption
It's really quite simple… To maximize your Salesforce investment, get your employees on-board out-of-the-gate. Show them how taking on the serious engagement of their new Salesforce tools are going to help their – and the company's – bottom lines.
2. New Releases
The Salesforce platform is constantly evolving, with regular releases three times a year (Winter, Spring, Summer) that include many new features. It's crucial that you and your team pay close attention to each new release to learn and understand the latest and greatest features and functionality added to your Salesforce org, and how those updates will impact and enhance the user experience.
3. Training
In line with being up-to-date with the new releases mentioned above, your users need to be trained and retrained. Schedule regular – mandatory – meetings with your team to make sure everyone is on the same page with the power of your org's abilities. Your team can also make use of this Salesforce resource.
4. Use Analytics
Learn how to create reports and dashboards that'll be relevant for your business. Take advantage of creating accurate report filters, and consider the implementation of Salesforce's Einstein Analytics, as pivotal data insights can be unlocked on any device, anywhere.
5. Download Salesforce Mobile App
Download the iOS or Android Salesforce Mobile app so you can carry all your vital information with you. And here's another tip: The app got some great updates in with the recent Spring '20 Release, including admins get access to more customization options. End users get an intuitive UI, faster performance, and familiar Lightning features that make switching between desktop and mobile easier than ever.
6. Download Apps in the App Exchange
While there are instances where you need to custom build functionality, there's no need to build everything from scratch. Visit Salesforce's AppExchange, where you'll find over 5,000 solutions to help extend Salesforce into any department or industry. There are more than 80,000 customer reviews, and with 6.5 million installs already, you'll be in good company.
7. Collaborate
And last, but not least, c-o-l-l-a-b-o-r-a-t-e! In your Salesforce org you'll find a tool called "Chatter." Encourage your team to use it for everything from internal communication, or to set up private groups for the project management team.
If you need assistance with implementing and customizing a Salesforce solution – including learning more tips to get the most out of your Salesforce investment, Ad Victoriam's problem solvers will help your company with any unique challenges you may have. We're ready to talk today!
Get Your Free "Proven Salesforce Adoption Tips That Impact ROI" Guide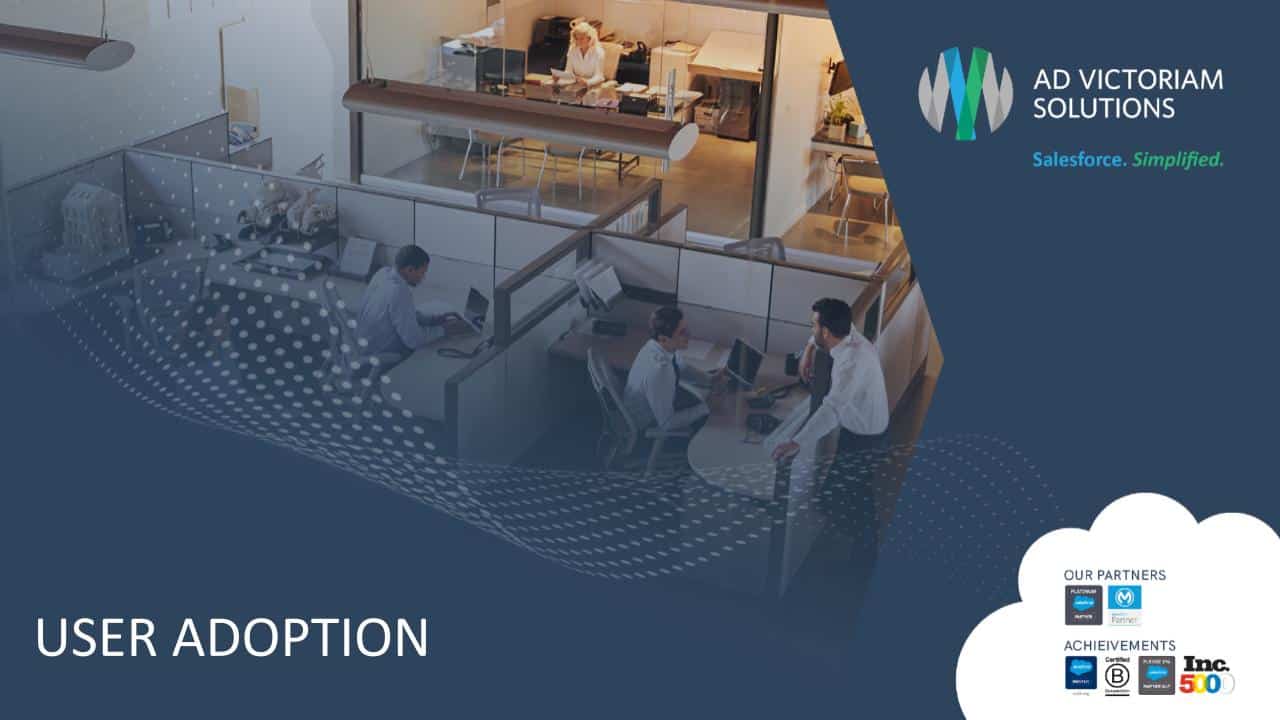 No matter where you are in your Salesforce journey, you can get started on improving adoption now! Get AdVic's free How-To Guide, which includes a four-step go-live process.
Subscribe in a reader