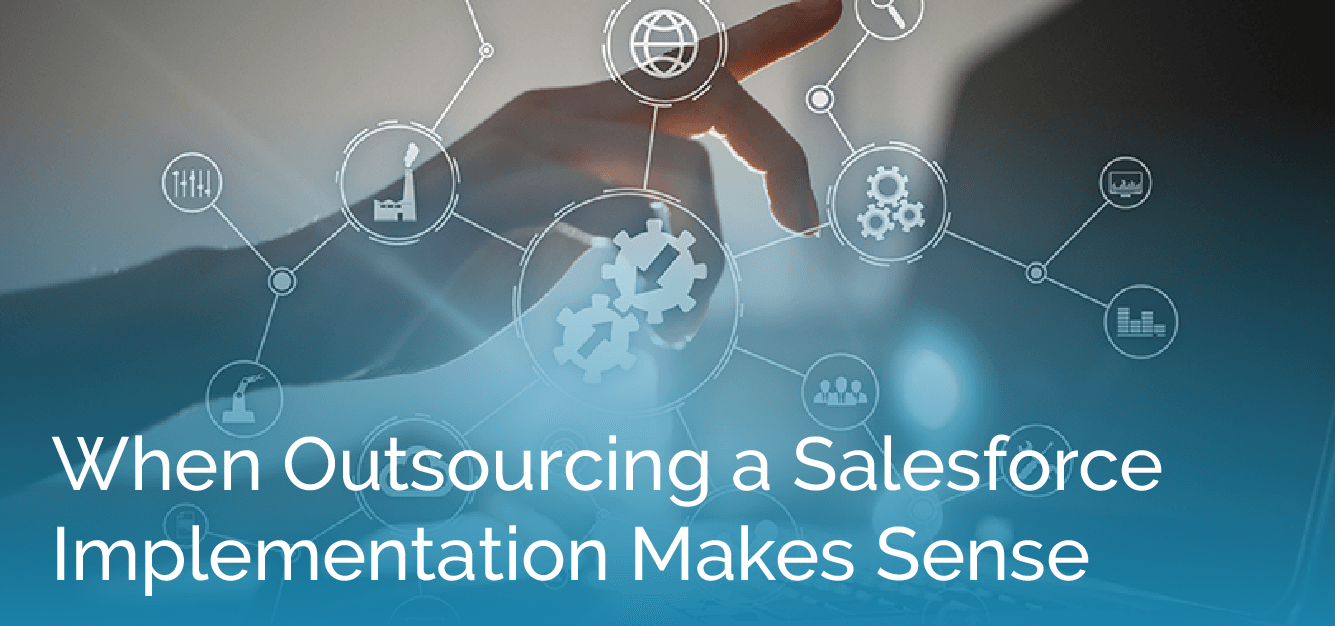 When Outsourcing a Salesforce Implementation Makes Sense
Are you still kicking around the "Does outsourcing our Salesforce® implementation make sense" question in your company's executive sessions?
Ad Victoriam Solutions knows there is no simple answer to that question. A decision to outsource is a strategic, tactical, and financial choice. The answer to the question has to be based on your own company's internal structure, talent, needs, and goals.
Outsourcing Considerations
Perhaps you are looking to reduce and control your operating expenses, improve company focus, gain access to expertise, or free internal resources for other purposes. And it may also be that the experienced resources within your company are hard to find or are just not available.
If, in the end, you decide that outsourcing your Salesforce implementation makes sense, the next – and most important question is – what should you be looking for in a Salesforce implementation partner?
The RIGHT Salesforce Implementation Partner Has…
The Skill Set You Need: Your partner needs to have expertise in custom development, integrations, system automation, data governance, reporting, and more, to implement any feature or functionality needed.
The Experience You Need: Your partner should possess a wide range of industry and cloud computing experience, giving them the intellectual toolbox to offer alternative perspectives proven to drive success metrics.
The Accessibility You Need: Your partner should be available to support your needs – your project doesn't stop just because somebody goes on vacation.
The Communication You Need: Your partner should hold scheduled calls and provide updates along with demos to keep you abreast of each milestone. That way, you know exactly how your project is progressing and there are no surprises.
The Staffing You Need: Your partner should be well-staffed with a deep bench of certified Salesforce professionals – able to handle multi-cloud systems and integrations – ensuring that your implementation project remains on target.
Ad Victoriam Solutions, a top recognized Salesforce Consulting Partner since 2014, checks off all of the implementation partner boxes above, and more. Our passionate and knowledgeable team of certified Salesforce professionals across the country is standing by to accelerate your successful implementation project starting today. 
Related Articles
Finding the Right Salesforce Implementation Partner
Tips for a Successful Salesforce Implementation
Subscribe in a Reader