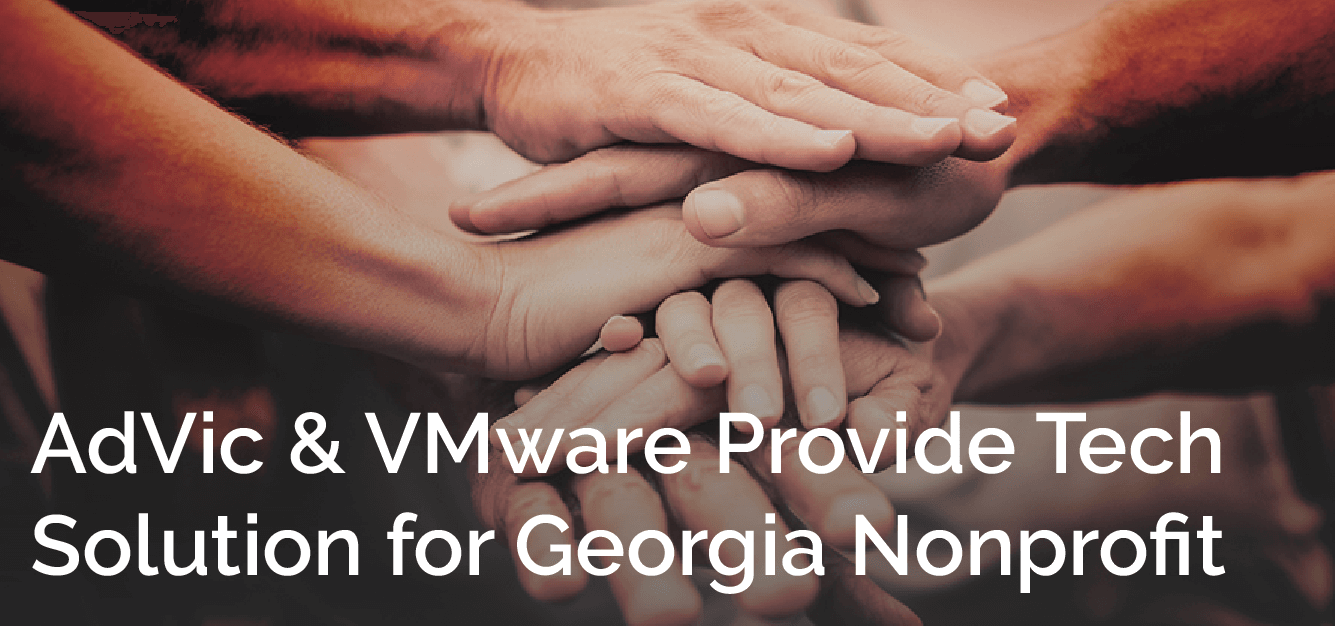 AdVic & VMware Provide Tech Solution for Georgia Nonprofit
Gwinnett County, Georgia-based nonprofit HoPe (Hispanic Organization Promoting Education) was the recent recipient of an in-kind technology contribution that will help them grow their mission and better serve their student members and alumni of the program. The organization, which mentors and empowers Hispanic high school students in the Atlanta, Georgia, area to graduate high school and attend college, currently has chapters in 66 high schools in 21 school districts, serving over 3,500 students and graduating over 1,100 students annually. With this contribution, HoPe thinks they can serve even more and expand their geographic footprint.
The AdVic / VMware Solution
This pro bono project was a collaboration between our greater Atlanta, Georgia-based Ad Victoriam Solutions team and the Atlanta VMware team. We worked in tandem to analyze the current business processes used by HoPe, and then leveraged technology solutions to streamline and automate a lot of their day-to-day operations.
Utilizing VMware's expertise in cloud infrastructure and technology, along with AdVic's expert knowledge of the Salesforce® platform, our teams were able to give HoPe a 360-degree view into their nonprofit.
As a result of this in-kind contribution, HoPe is now transitioning out of Google Sheets to track their activities, campaigns, and members (potential, current, and alumni) through Salesforce, allowing them to automate items like marketing campaigns, volunteer drives, student sign-ups, and student engagement.
For the Greater Good
Ad Victoriam team members were participating in this project on behalf of The Victory Project, which connects nonprofits that are new to the Salesforce nonprofit ecosystem with members of their consulting team to streamline operations and help nonprofits do more with less. As a certified B Corp, AdVic also offers every employee forty-hours of annual paid volunteer time and is a leader in the communities they serve.
Similarly, VMware team members participated in this project as part of the company's Good Gigs project, which invests in employees' leadership development through pro bono service learning. Good Gigs is a part of the VMware Foundation, the corporate social responsibility arm of the company that offers every employee 40 hours of paid volunteer time off, match employee charitable contributions, and believes in the mantra of "we are all citizen philanthropists."
If you would like to learn more about how your company can become a Certified B Corp, AdVic's recent three-part blog series has all the information you need to succeed: Part 1 – Part 2 – Part 3. You may also find this recent AdVic B Corp/Corporate Social Responsibility webinar helpful, too. Still have questions? Reach us here.
Related Articles
Becoming a B Corp Helped AdVic Do This
B Corp Reflections Two Years In